Published: July 19, 2019 Kaitlyn Nakagoshi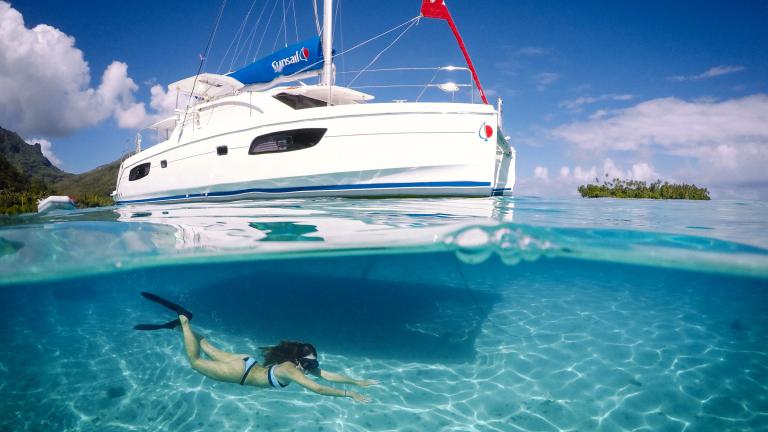 Slip on your fins, get your de-fog ready, and prepare to splash down into some out-of-this-world snorkeling while island-hopping in French Polynesian paradise.
Famed for its dreamy blue lagoons, French Polynesia should be no secret to those seeking out a world-class snorkeling experience. Filled with impressive sea life and no shortage of underwater surprise, the waters surrounding 
Tahiti
and the neighboring Society Islands are so vividly crystal-clear that it's easy to mistake this pristine part of the Pacific Ocean for Mother Nature's very own massive swimming pool.
Please note that at this time we are not providing mask or snorkel but will still be providing fins. 
Now, let's plunge headfirst into Tahiti's top five snorkeling spots to see where you should make a splash during your French Polynesian sailing vacation...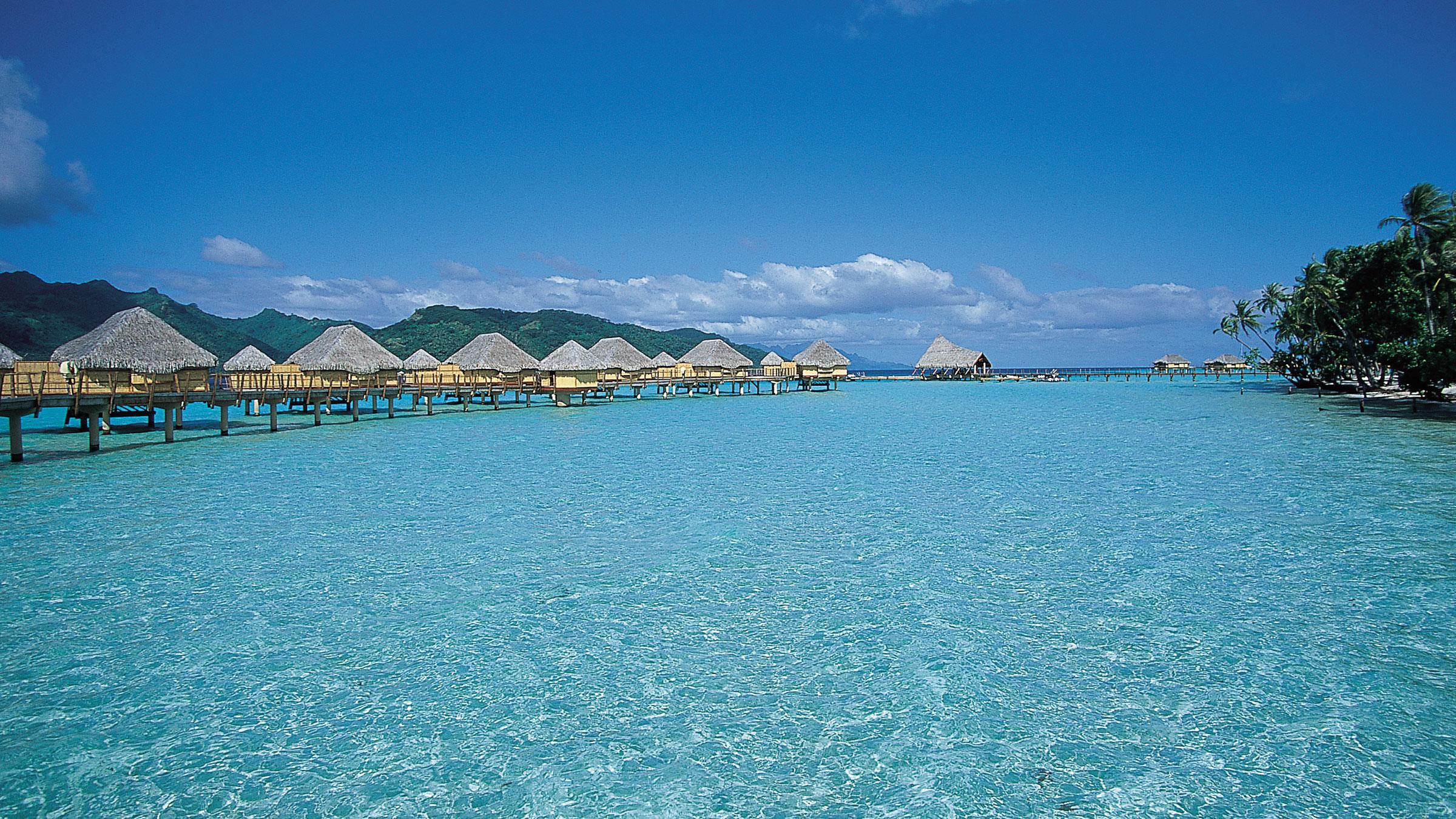 BORA BORA
Arguably one of the world's most desirable destinations, Bora Bora is a name that goes hand-in-hand with the South Pacific. Known for its iconic glass-bottom bungalows hovering over awe-inspiring turquoise waters, Bora Bora is home to spectacular snorkeling sites where manta ray encounters are common. The warm, serene conditions that surround the island make it easy to spot vibrant coral gardens, colorful tropical fish, and other marine creatures. On the island's eastern shore, discover the unique experience of the natural aquarium, Lagoonarium. This family-owned attraction offers visitors a chance to swim in a confined lagoon alongside sharks, turtles, rays and a plethora of ocean fish while treating the spectacular creatures to a snack, too!
HUAHINE
A lesser-known French Polynesian jewel, Huahine is not only fun to say but it is also nicknamed
the "garden island" for its lush tropical vegetation. Abundant banana groves, coconut plantations, and vanilla orchids fill the island's coastlines, and its surrounding waters are just as idyllic! Kick up your fins in Huahine's scenic harbours and feast your eyes on the many wonders that await below the surface at this uncrowded snorkeling location.
RAIATEA
The main lagoon on Raiatea island may be small, but what it lacks in stature, it makes up for ten-fold in natural underwater beauty. One place in particular—Motu Ofetaro on the edge of the Teavapiti Pass—is a hot-spot for incredible snorkeling. Here, you can follow the gently-sloping underwater reef while marveling in color-rich coral mounds and a wide variety of marine life such as: butterflyfish, lionfish, clownfish, wrasse, and sea anemones to name a few.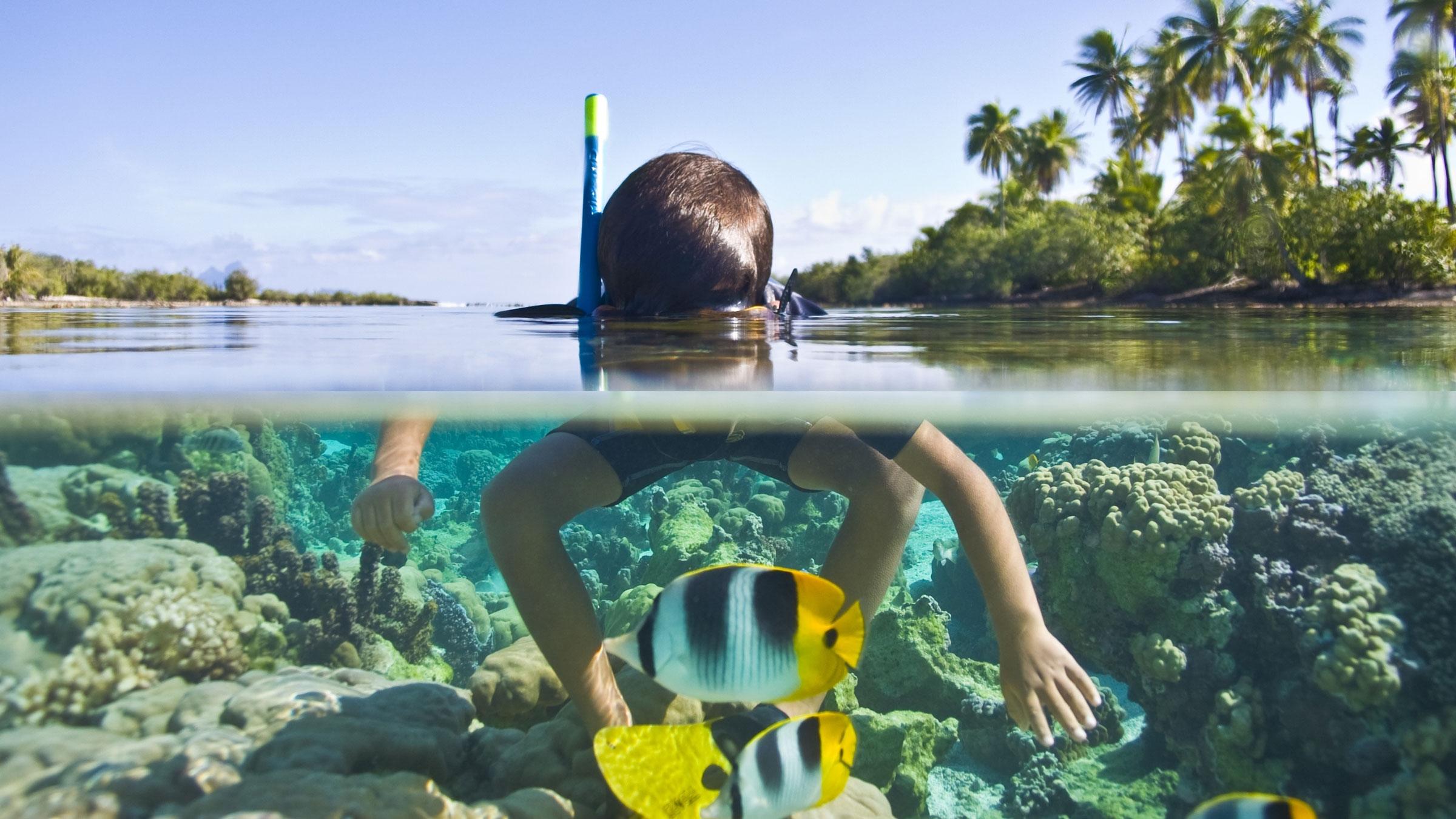 TAHA'A
The quaint and traditional island of Taha'a is known for three things—black pearls, vanilla farms, and top-notch snorkeling. The best-kept secret Coral Garden offers an especially unique underwater exploration experience that allows you to "drift" all the way from one end of a motu to the island's lagoon by effortlessly riding the moderate current. Conserve your energy and relish the breathtaking views of vivid coral reefs at a coasting pace accompanied by a variety of sea creatures in their natural habitat.
No matter where you drop your fins during a French Polynesian sailing vacation, you can rest assured that epic snorkeling conditions await. In fact, there is no better way to experience the unbelievable sights of Tahiti's seascapes than seeing them for yourself. So, what are you waiting for Sunsailor?
Photo Credit:
Mathieu flickr.com