Sun-drenched Ionian cruising
Corfu is the northernmost of the seven Ionian Islands and the perfect starting point to explore the sun-drenched Ionian Sea. A mixture of sheltered coastal spots and more adventurous blue water stretches make Corfu an ideal destination for sailors of all abilities.

The famous Heptanese Islands are known for their relaxed culture and attractive scenery, excellent beaches and warm, clear waters. Corfu is home to a number of relaxing beaches and imposing castles, as well as numerous outlying islands and abundant native wildlife. A combination of sheltered coastal and exciting open water sailing lets you take in Paxos and Antipaxos, known for their wine and excellent beaches. 
Each Ionian Island offers panoramic views from high mountain peaks, sheltered bays and sandy beaches ideal for diving and snorkelling, delicious traditional food and drink and ancient history spanning the very earliest western civilisations. Meanwhile, north from Corfu is Albania and another distinct, varied coastline to explore.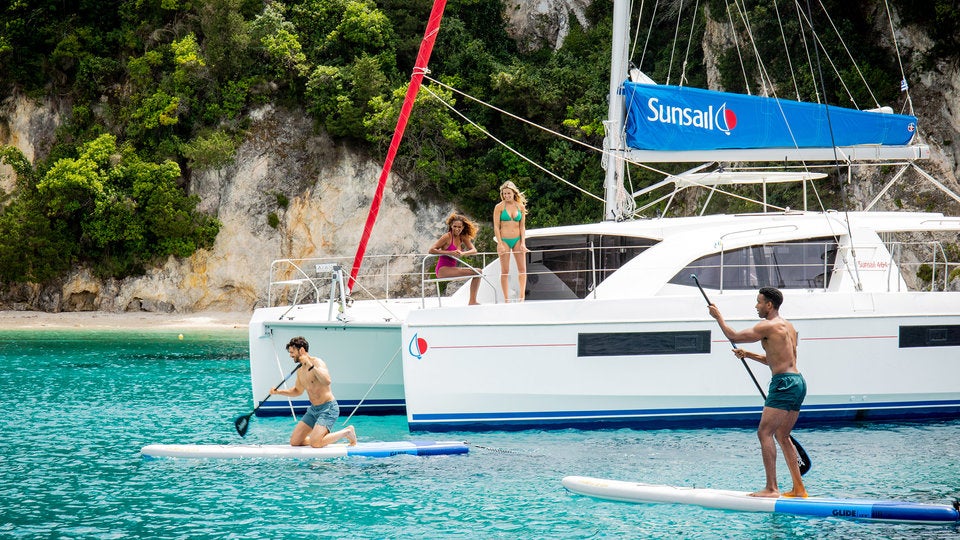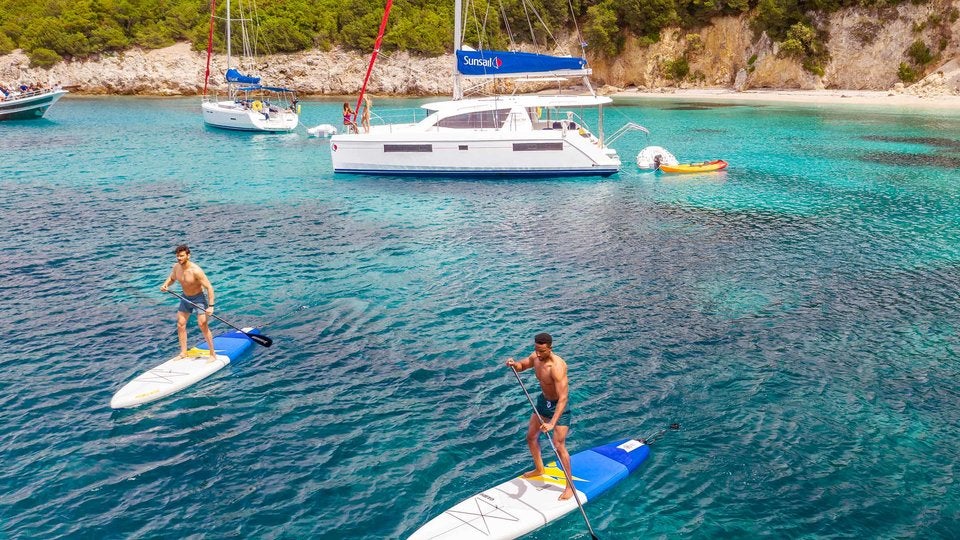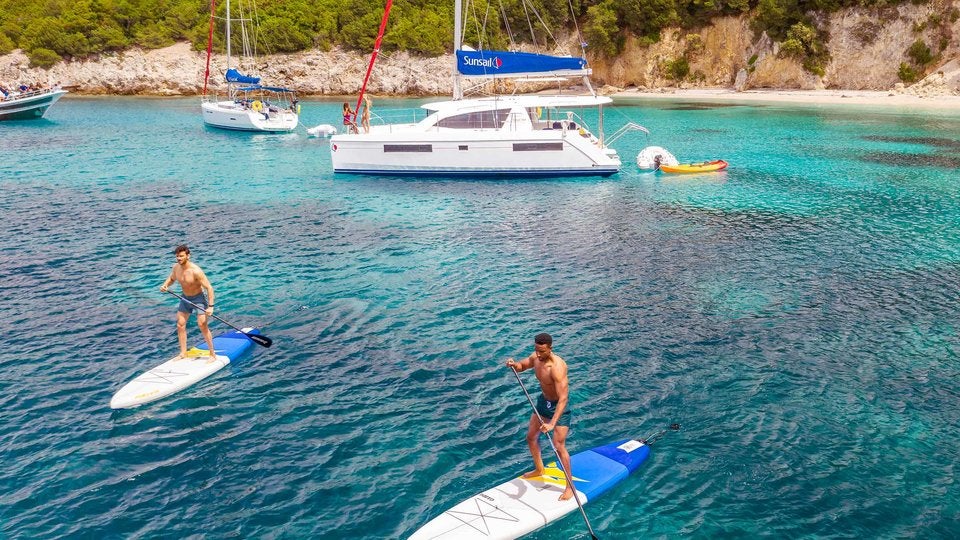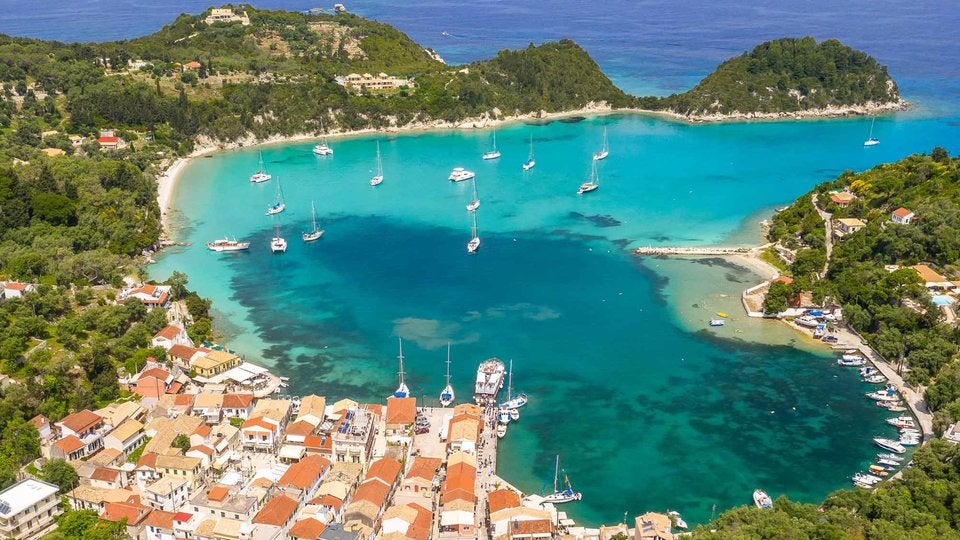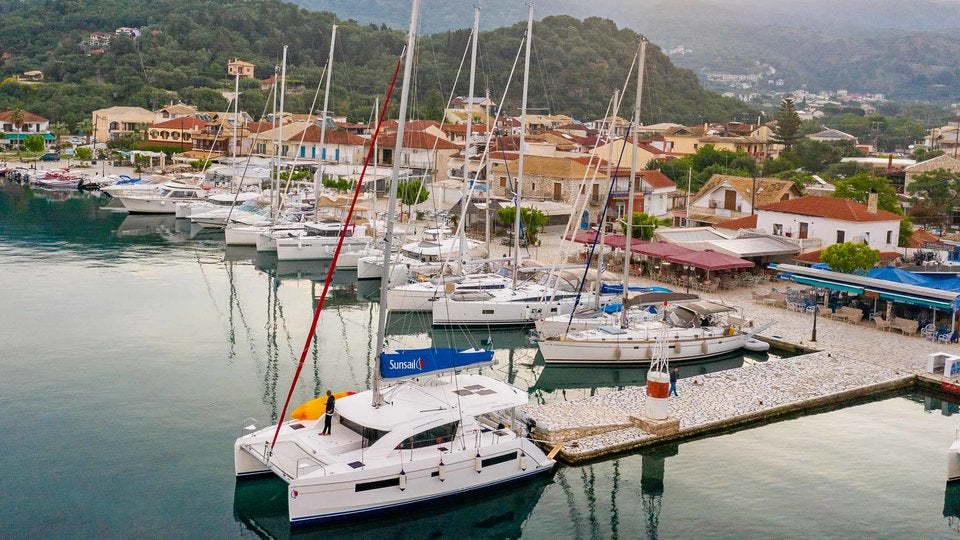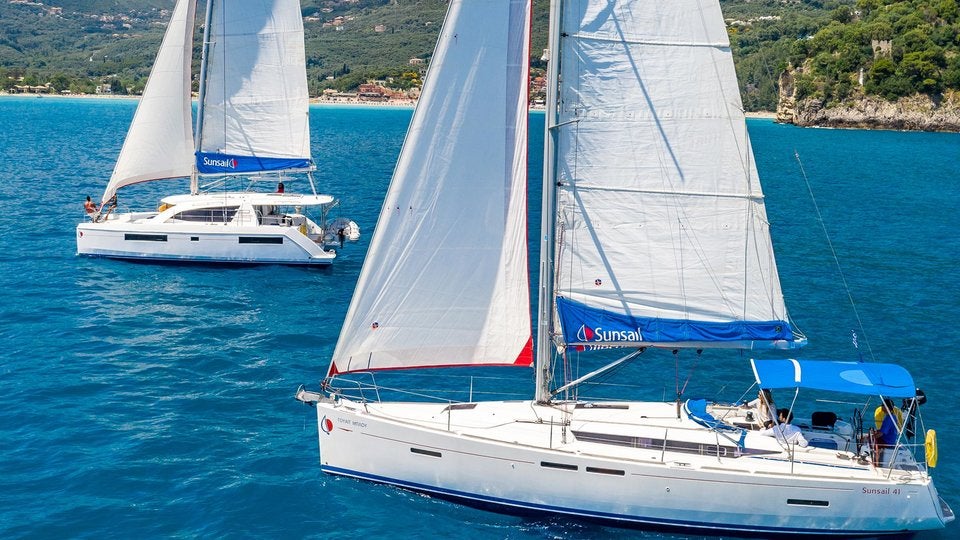 Suggested bareboat itineraries
Confident, qualified sailors can explore the Ionian at their own pace with a Corfu bareboat charter vacation. Set your own schedule and sail Greece's rugged coastline, island hop your way through the Heptanese Islands and call wherever you please—mooring wherever and whenever you like and move on again when the mood takes you.
Experience required
Sailing experience level
1
At least 5 days or 100 miles as skipper on an equivalent size yacht
Level 1 destinations offer the easiest, most forgiving sailing, ideal for novices and less experienced sailors. Lazy line mooring, line-of-sight navigation and calm conditions mean you won't sail outside your comfort zone.
Qualifications required
ICC
International Certificate of Competence
To sail in this destination you'll need at least an ICC or an RYA Day Skipper qualification or above.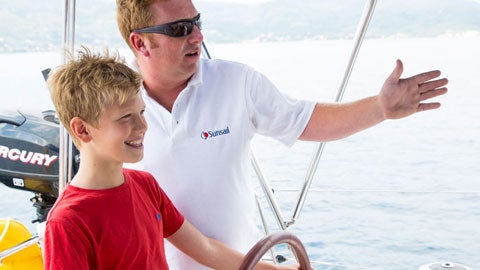 Try a skippered holiday
Relax and let your skipper take charge
Be as hands on or laid back as you like
Learn from an expert skipper
Gain local knowledge and recommendations
Peace of mind and safety on the water
Discretion and privacy when you need it
Learn more
Sailing conditions
Max temp
(°F)
Min temp
(°F)
Avg precipitation
(mm)
Avg wind speed
(knots)
Dominant wind direction
Arillas (Corfu)
January
57
41
100
7
SE
February
57
43
140
6

SE

March
61
45
90
6
NE
April
66
10
70
6
ENE
May
73
55
40
5
NE
June
82
63
20
5

NE

July
88
66
10
39

NE

August
88
66
40
39

NE

September
82
63
40
5

NE

October
73
57
120
39

NE

November
66
50
210
5
SE
December
59
45
140
4

ENE
Address
Gouvia Marina
Po Box 60
49083 Tzavros
Corfu, Greece
Base opening hours
Mon-Fri: 9 a.m. - 5 p.m.
Sat: 9 a.m. - 7 p.m.
Sun: 9 a.m. - 2:30 p.m.