Remote, wild and unexplored
Scattered into small islands and cays harbouring sensational coral reefs, many of the Indian Ocean's jewels remain largely untouched and little known. With strong winds, powerful currents and submerged hazards to navigate, experienced skippers will relish the opportunity to conquer an ocean that has so much to offer adventurers.
Beneath the surface, warm ocean temperatures and fantastic visibility make the Indian Ocean a favourite destination for divers, snorkellers and swimmers, while the region's sport fishing is also considered among the best on the planet. Snorkeling and diving the coral reefs of the Seychelles reveals numerous tropical fish species as well as spectacular sights such as the gigantic whale shark, while on land giant tortoises and coconut crabs - the world's largest land-dwelling arthropod - are fairly common sights.
Our bases in the Indian Ocean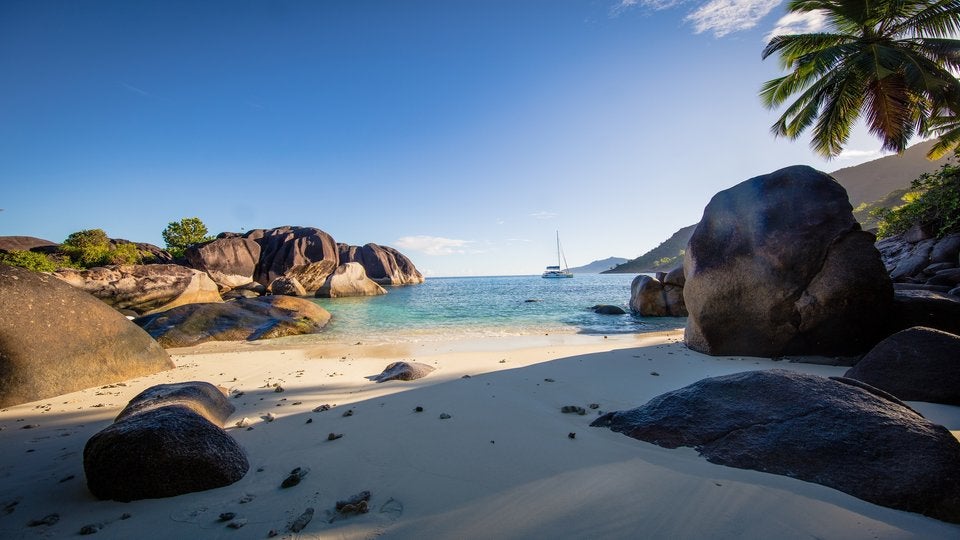 Mahé, Seychelles
Remote, largely unexplored islands
Strong winds ideal for experienced sailors
Good diving, snorkeling and sport fishing
Explore Mahé, Seychelles
Our charter types
Choose from either bareboat charter or skippered charter vacations from our base in the beautiful Seychelles. Sail at your own pace on a bareboat charter and set your own schedule, or sit back and relax with the expert guidance and local recommendations of your own private skipper.
Bareboat charter vacations
Sail the beautiful Indian Ocean with only your curiosity to guide you, calling at the many small islands and cays of this beautiful region as you explore at your own pace. A bareboat charter vacation is the most liberating way to enjoy the Indian Ocean sailing vacation: just you, a beautiful yacht and the boundless ocean to discover.
Skippered charter vacations
Make your vacation as hands-on or as laid-back as you like on a skippered charter holiday, taking the helm to enjoy the thrilling blue water sailing of the Indian Ocean or sitting back and letting your skipper take control. Benefit from local recommendations you won't find anywhere else as your skipper reveals the lesser-known highlights of this stunning region.
Early Boarding – Board at 10 a.m. on all Seychelles charters
Sunsail customers can now take advantage of Early Boarding* on sailing vacations in the Seychelles, so you and your crew can be on-board at 10 a.m.! Call today to find out more or to add this to your booking.
*Early boarding is a pre-paid extra. Subject to availability on request.