Proud nautical heritage
The UK is a region with a long, proud maritime history, with England's south coast home to dozens of port towns with rich nautical heritage. In the English Channel, strong winds and a large tidal range provide an exciting challenge for even the most experienced sailors.
The windswept waters of the Solent allow access to the Isle of Wight, where you'll find fine beaches, the famous Needles rock formation, the Cowes Week regatta and a pace of life that recalls the golden age of British seaside towns. Busy towns, quiet villages, popular race meets and the ever-changing nature of the sea mean that a sailing vacation on England's South Coast always has something new to offer.
Our bases in the UK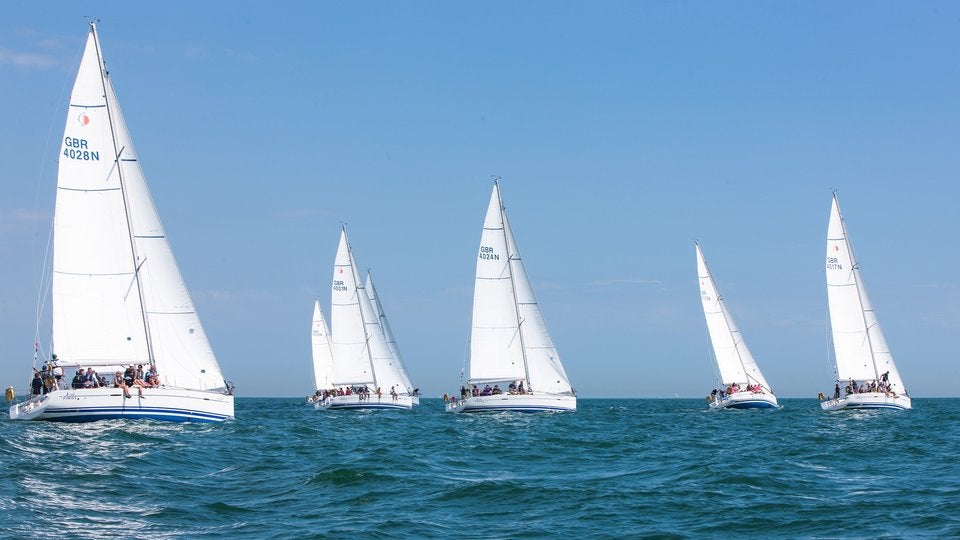 Portsmouth, UK
Strong winds, excellent sailing conditions
Isle of Wight and France's northern coast
Experience Portsmouth's long naval history
Explore Portsmouth, UK
Our charter types
Choose from bareboat yacht charters or skippered charter vacations in Portsmouth and you'll enjoy windswept waters perfect for adventurous, experienced sailors.
Portsmouth bareboat charter vacations
Charter a Match First 40 monohull and tackle the choppy waters of the Solent. On a bareboat charter vacation, you can enjoy executing tricky tacks and gybes in the strong winds of the Solent or point your bow to the horizon and sail on to adventure. With France, the Isle of Wight and England's sleepy south coast all in reach from our base in Port Solent, a bareboat charter vacation is your opportunity to create a bespoke sailing getaway in one of the world's most celebrated nautical regions.
Portsmouth skippered yacht charter
Charter a skippered yacht from our base in Port Solent and set sail for the English Channel. A skippered charter vacation is your opportunity to improve your sailing skills and get to know England's south coast thanks to expert recommendations from your local skipper. Let your skipper take the helm and kick back on deck or go hands-on and build your confidence in this renowned sailing area. On a skippered charter vacation, it's entirely up to you.