Our Athens, Corfu & Lefkas marinas are open. Please be aware that additional entry requirements and restrictions may still apply for these destinations. 
The home of Western civilization
With more than 8,000 miles of coastline and over 2,000 islands to discover, the best way to experience Greece and her many destinations are by boat. A Greek sailing vacation allows you to explore the ruins of Ancient Greece, sample some traditional mezé at friendly waterside tavernas and stop off at some of the country's famous party islands for the best nightlife in the Med.
Take the helm of a beautiful chartered yacht and experience prolonged periods of open water sailing as you strike out for the scattered Saronic Islands, or enjoy easy line-of-sight exploration through the famous Heptanese Islands off Greece's west coast.
Sailing in Greece is a near-mythical blend of line-of-sight cruising and longer, more challenging passages. The Ionian Sea's light winds and warm waters invite sailors of all abilities to take on a real adventure, while the Saronic caters for those looking for a more testing voyage. Set sail from our base in Lefkas for some classic Greek island hopping, or go to Corfu for some steady coastal cruising. Our Athens Zea base is the ideal launchpad for trips into the Cyclades and wider Saronic.
Our bases in Greece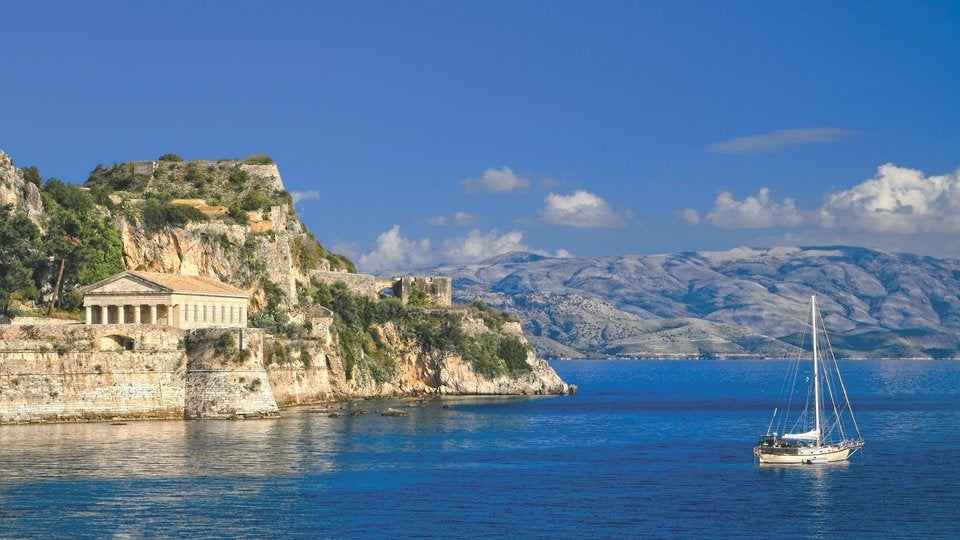 Corfu, Greece
Ideal for sailors of all abilities
Coastal sailing and open passages
Fine wines of Paxos and Antipaxos
Explore Corfu, Greece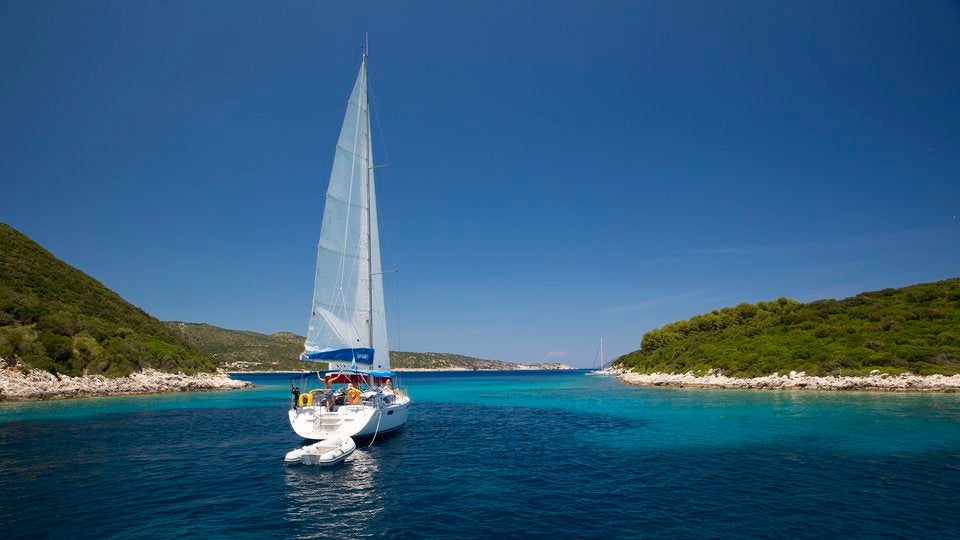 Lefkas, Greece
Easy, rewarding sailing
Sail the famous Heptanese Islands
Enjoy fantastic watersports
Explore Lefkas, Greece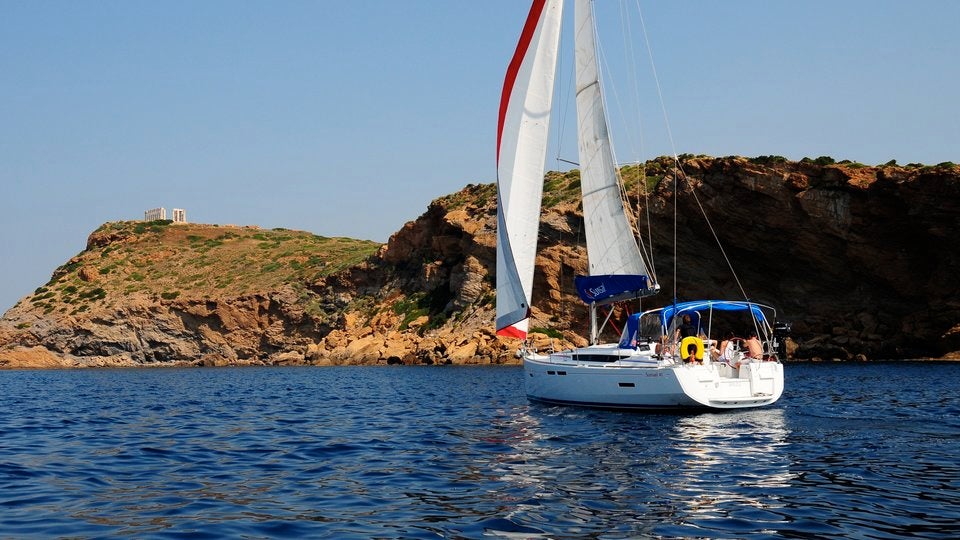 Athens, Greece
Ancient relics and ruins
Exciting blue water sailing
Catch the famous Meltemi wind
Explore Athens, Greece
Our charter types
Greece flotilla vacations
For a more sociable approach to Greek coastal sailing, a flotilla vacation gives you the chance to make new friends and enjoy a communal island-hopping trip through some of Greece's Aegean and Ionian gems. Set sail in the company of several other yachts led by an experienced lead crew and enjoy evenings on deck or on shore as you soak up the best of the Grecian nightlife.
Bareboat charter vacations in Greece
Pick your path along the Grecian coast with a bareboat charter vacation, choosing your own schedule and stopping wherever and whenever you please. Sail all day on your monohull or catamaran and party all night or while away the hours reading on deck, sunbathing on the beach or snorkeling in the glassy waters, the world is your oyster on a Grecian bareboat vacation.
Greece skippered yacht charter vacations
If you crave the freedom of the Mediterranean without the pressures of setting sail alone, a skippered yacht charter vacation is your ideal Grecian getaway. Set your own course and go wherever the mood takes you in the company of an expert skipper. Improve your sailing skills in safety and enjoy a relaxed approach to coastal cruising, with our discrete skippers guaranteeing your personal space when you need it. 
Sailing Schools in Greece
In our Sailing School based in Lefkas, you can learn how to sail with your family or improve your skill set in one of our many advanced courses. Sunsail's professional and English-speaking crew will help you to master the royal blue waters of the Ionian. Find out more on our Lefkas Sailing School page.
Explore Greece
An ancient civilization
Situated at the crossroads of Asia, Europe, and Africa, Greece has given rise to some of the greatest early civilizations in human history. The ruins and relics remaining today await intrepid travelers to rediscover them on an awe-inspiring Greek sailing vacation. 
Considered the birthplace of philosophy, democracy, theatre and many of the modern sciences, Greece has a legacy that few other destinations on Earth can match. Sail through the Ionian and Aegean seas and encounter ancient history, broad sandy beaches, welcoming tavernas and nightspots that never sleep.
Grecian highlights
From the ancient capital of Athens to the picturesque island of Corfu in the north and unspoiled Lefkas in the east, Greece is a country of unparalleled variety, profound culture, rich history and natural beauty.
Greece's quiet, traditional fishing villages, cosmopolitan cities, and secluded anchorages provide a perfect alternative to the country's lively party spots. The Aegean islands are ideal for diving and snorkeling, with incredible local wildlife including rare sea turtles for those lucky enough to spot them. With so much to see and do on a Greek sailing vacation, one trip is barely enough.
Buy More Time to Explore
Start your Grecian sailing adventure at 3 p.m. by requesting an Early Boarding*. Use that extra time to settle in and embark on your adventure hours ahead of schedule. Contact your Vacation Planning Specialist today and ask for early boarding.
*Early boarding is a pre-paid extra. Subject to availability on request.