Escape to an Ionian idyll
A storied and historic island surrounded by the sparkling Ionian Sea, Lefkas lets sailors discover the famous Heptanese Islands of Kefalonia, Ithaca and Meganisi. Sheltered anchorages, calm conditions and easy mooring options make Lefkas the perfect destination for newly qualified sailors.
Lefkas features prominently in Greek mythology, and it's easy to see why. The island's spectacular coastline boasts white sand beaches, sheltered coves and towering cliffs in abundance. Today, Lefkas represents the perfect getaway for those tired of the hustle and bustle of city life. Explore the imposing ruins of the mediaeval Santa Maura Fortress, indulge in some of the watersports the island is famous for or simply relax on the quiet beaches.
Explore Greece's Ionian Coast and many of the other Heptanese Islands from our base on Lefkas, including Kefalonia, Ithaca and the numerous tiny islets for which Greece is rightly known. You'll take in the culture, cuisine and nightlife of the Ionian Coast and relax in the sun with beautiful Grecian scenery as your backdrop. Lefkas is the launchpad for your perfect island-hopping getaway.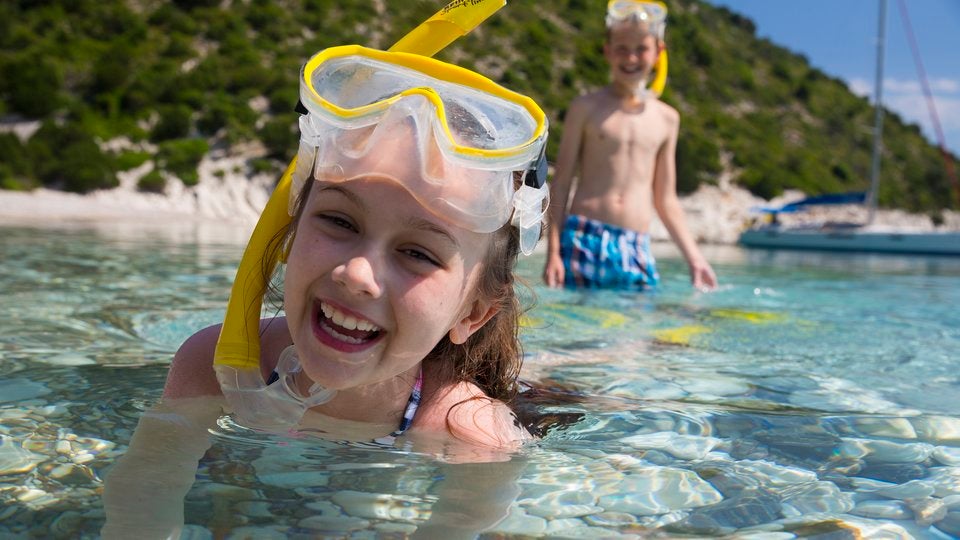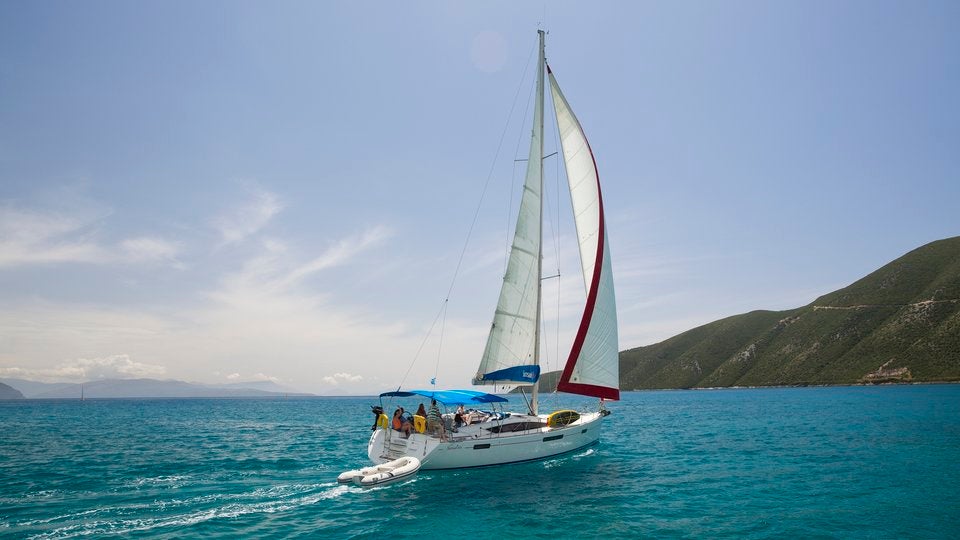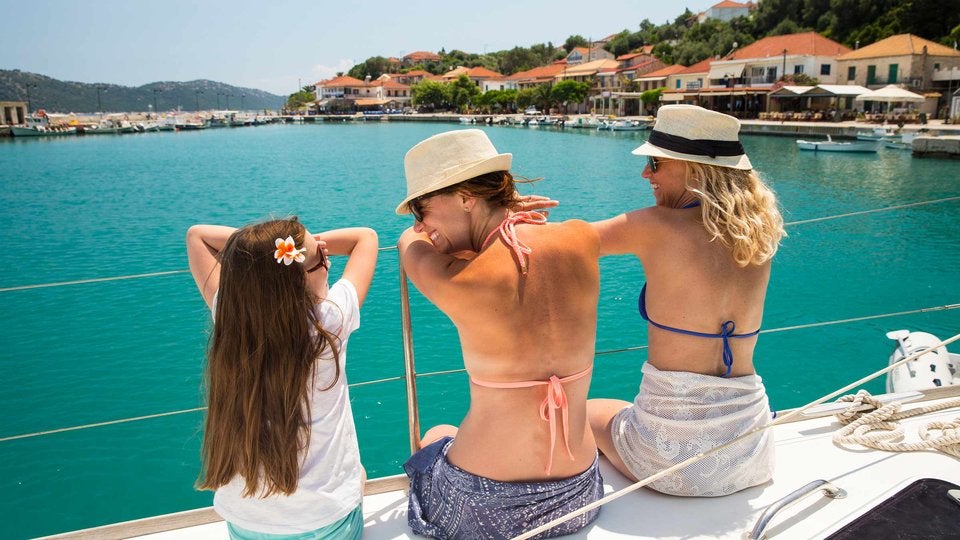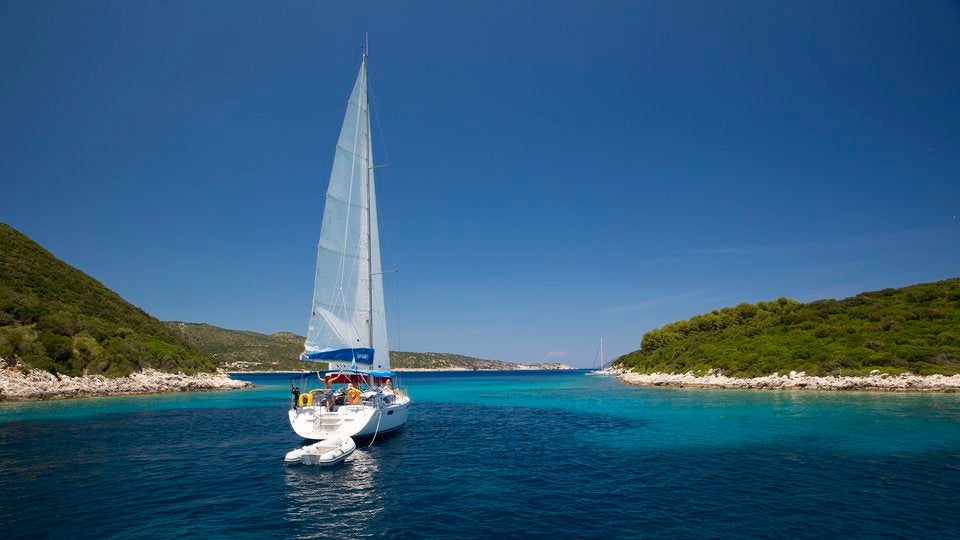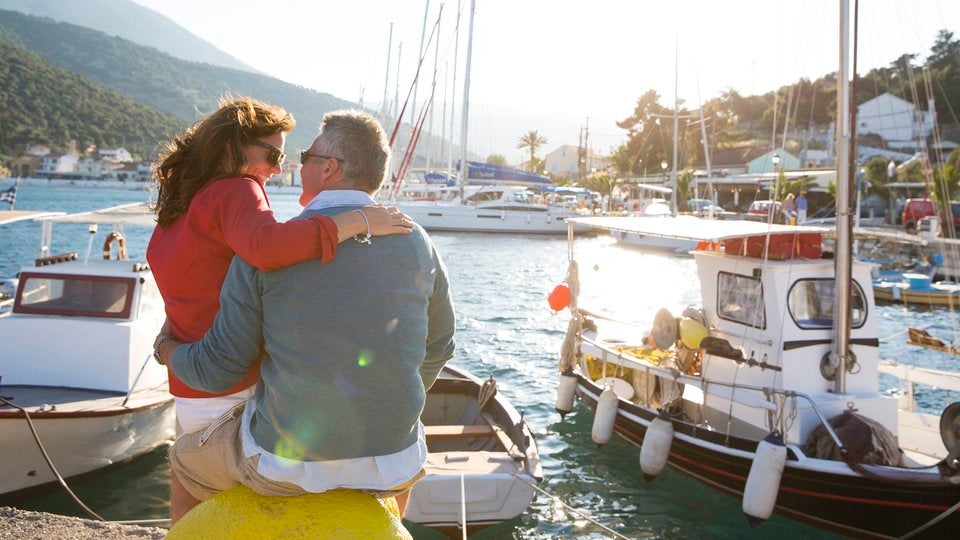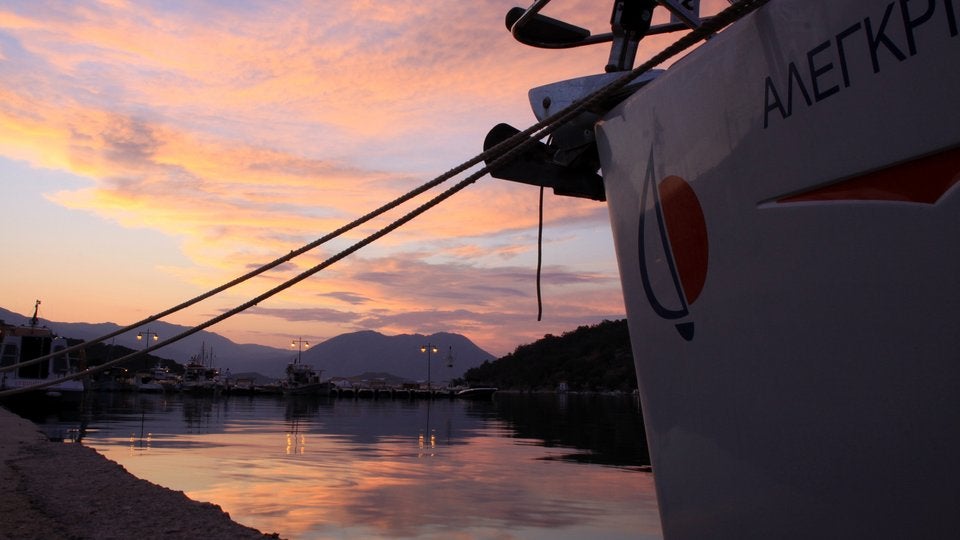 Suggested bareboat itineraries
You, a fully provisioned yacht and the open ocean—with a bareboat charter vacation—it's as simple as that. Use our marina at Lefkas as your base to explore the Ionian Islands, sailing to your own schedule with nothing on your mind beyond where to visit next. A bareboat charter holiday is the most carefree and adventurous way to sail the Ionian Sea.
Flotilla itineraries
Those in search of a sociable, communal Grecian getaway will make new friends and share memorable experiences on one of our Ionian flotilla vacations. Using mythical Lefkas as your base, sail the Grecian coastline and island hop your way through the Ionian Islands, improving your sailing skills and confidence on the water along the way.
Special flotillas
Keep an eye out for our special flotillas, which we change every year. This year we're looking forward to our exclusively adults flotilla. If you want to get qualified on your flotilla vacation this year, our Flotilla Hero package lets you earn your RYA accreditation while enjoying a sailing vacation in sunny Lefkas.
NEW! Sail By The Cabin
Book a private cabin aboard a Sunsail 53 monohull on the Lefkas Flotilla departing October 14th. There are four cabins available, sleeping up to two people each. With an expert skipper sailing around the white-washed Greek Cyclades, you can enjoy the social side of sailing as part of a flotilla on a shared yacht. Click here or call 888 350 3568 for more information.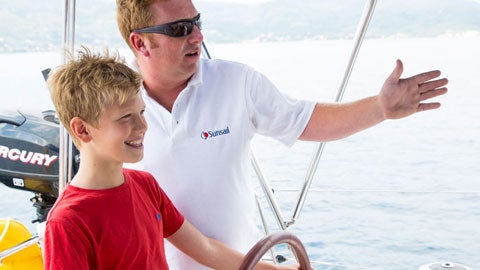 Sailing schools
From the Mediterranean to the Caribbean to Australia, or even Port Solent in the UK, our RYA qualified instructors teach you all the skills you'll need on your sailing vacation.
View Courses
Experience required
Sailing experience level
1
At least 5 days or 100 miles as skipper on an equivalent size yacht
Level 1 destinations offer the easiest, most forgiving sailing, ideal for novices and less experienced sailors. Lazy line mooring, line-of-sight navigation and calm conditions mean you won't sail outside your comfort zone.
Qualifications required
ICC
International Certificate of Competence
To sail in this destination you'll need at least an ICC or an RYA Day Skipper qualification or above.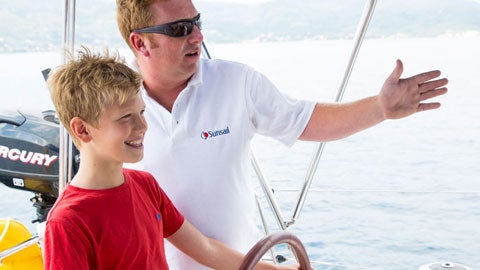 Try a skippered holiday
Relax and let your skipper take charge
Be as hands on or laid back as you like
Learn from an expert skipper
Gain local knowledge and recommendations
Peace of mind and safety on the water
Discretion and privacy when you need it
Learn more
Sailing conditions
Max temp
(°F)
Min temp
(°F)
Avg precipitation
(mm)
Avg wind speed
(knots)
Dominant wind direction
(Lefkas)
January
54
43
140

14

SE
February
54
43
129

20

SE

March
14
46
91

17

SE

April
64
10
68

20

WNW
May
72
14
42

21

WNW

June
79
64
64

24

WNW

July
82
68
10

27

WNW

August
84
68
61

25

WNW

September
77
64
48

22

W
October
72
14
125

17

SE
November
63
11
172

14

SE
December
13
7
184

13

NE
Lefkas base information
Address
Lefkas Marina
East Shore Lefkada
311 00 Greece
Base opening hours
Mon-Fri: 9 a.m. - 5 p.m.
Sat-Sun: 9 a.m. - 6 p.m. 
April 1 - November 17