Going that little bit further
We know your vacation is as unique as you are, so we offer a choice of optional extras to add to your personal package. From renting a paddleboard to hiring a cook, we can provide the extra details that help your sailing vacation exceed your expectations.
All provisioning orders should be placed no later than 7 days prior to the charter start date.
Our options + extras
Skipper/chef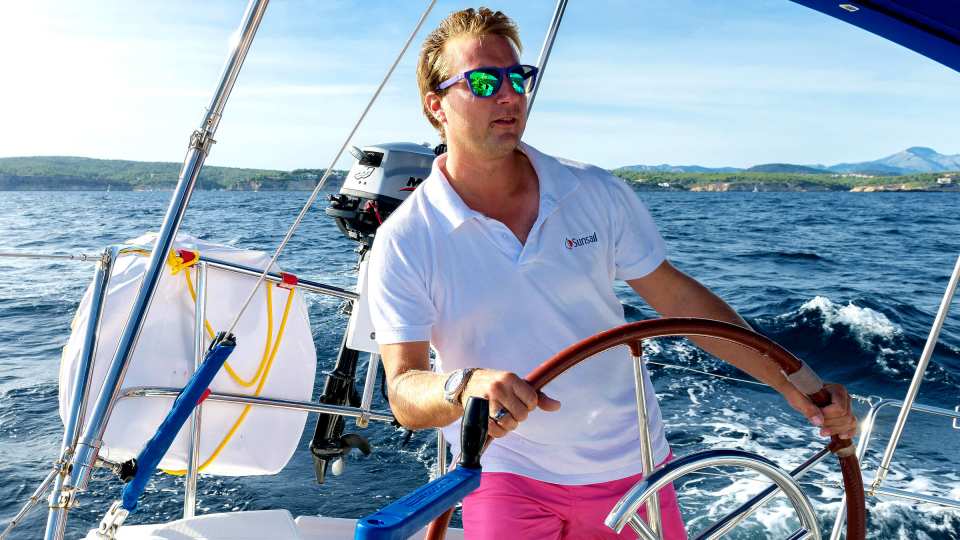 Want your hands free to enjoy your vacation? Why not hire a skipper or a chef? Have your skipper do all the sailing, or pitch in as much as you like. The choice is yours. Discover all your destination's "hidden gems" with a licensed professional as your guide. For added luxury, hire a chef so you can sample the local cuisine. All you need to do is make sure skippers and chefs get their own cabin on your yacht. Contact a Vacation Planner to request a skipper or chef.
Water sports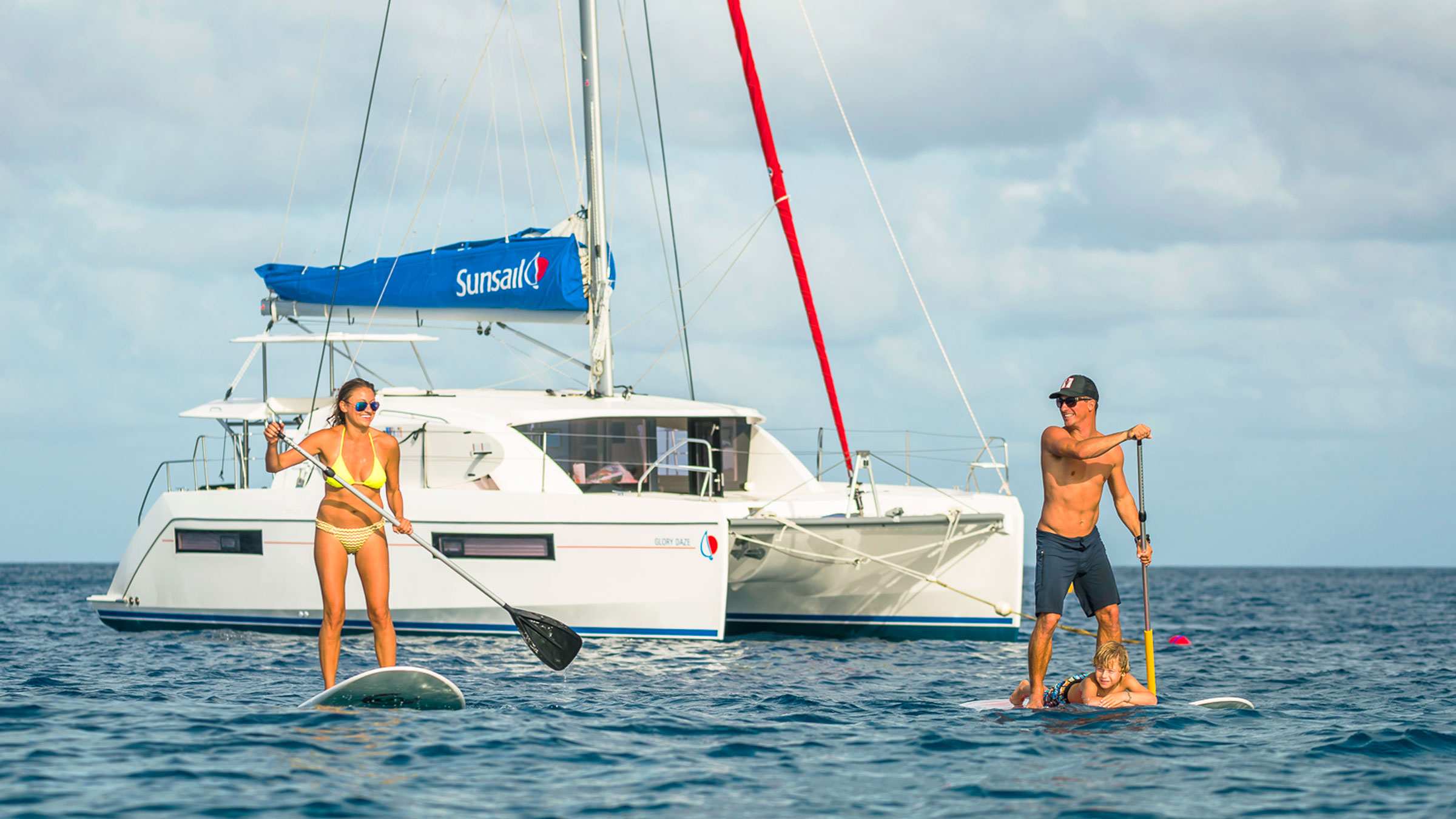 We offer a selection of extras for water sports lovers and adrenaline junkies. Choose from standup paddleboards, snorkelling gear, and sea kayaks in selected destinations worldwide. Whether you're a beginner or experienced paddler, our water toys are great fun for everyone. Add these extras to your charter and we will secure your toys aboard the yacht before you arrive. Give us a call for water toy rentals.
Provisioning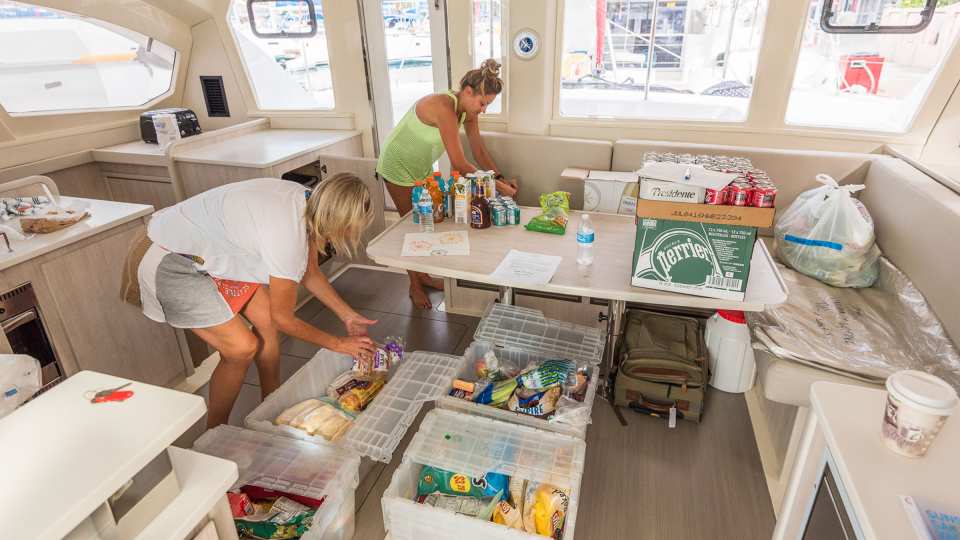 Make your sailing holiday even more hassle free and let us do the shopping for you. Choose from our a-la-carte or one of our food and beverage provisioning packages before you arrive and we'll make sure your yacht is full of all the supplies you need. Our online stores offers a vast selection of essential single items in addition to a range of convenient food and beverage packages. Relax with a drink in hand before you set sail. For BVI yacht charters, we offer a single-item stock list as well as a Charter Starter package. Our new online store will offermeal packages made with local ingredients from popular Island chefs. Coming soon!
Yacht Damage Waiver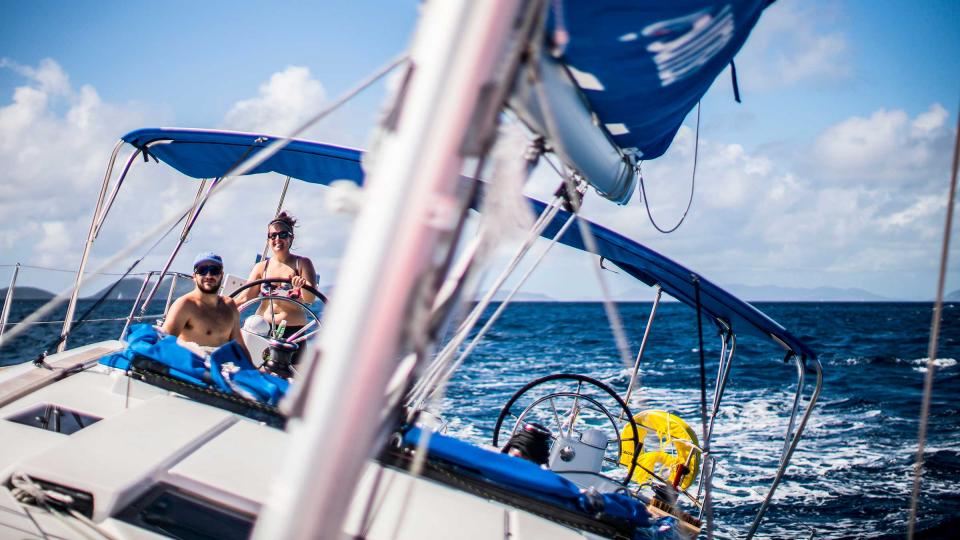 Purchase extra security with our Yacht Damage Waiver. This extra option covers accidental damage or loss and reduces the amount you'll need to pay for your security deposit. In case of loss or damage to the yacht and its equipment, such as the outboard engine or dinghy, you will be offered a replacement while on charter. Choose from two coverage options.
Early Boarding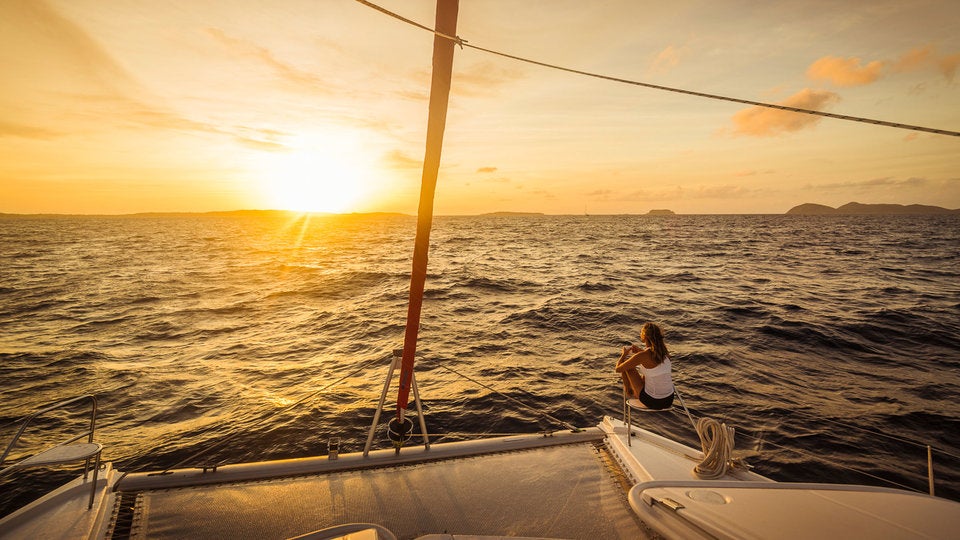 Get a jump start on your sailing vacation! Unpack and unwind before setting sail. Sunsail customers can now take advantage of Early Boarding on sailing vacations, so you and your crew can be on-board and ready to hit the water hours ahead of schedule. Call a vacation Planner to request early boarding.
Early Start Times by Destination: 
Caribbean – 12 pm | Mediterranean – 3 pm | Seychelles and Phuket – 10 am
Pre-paid Fuel Plan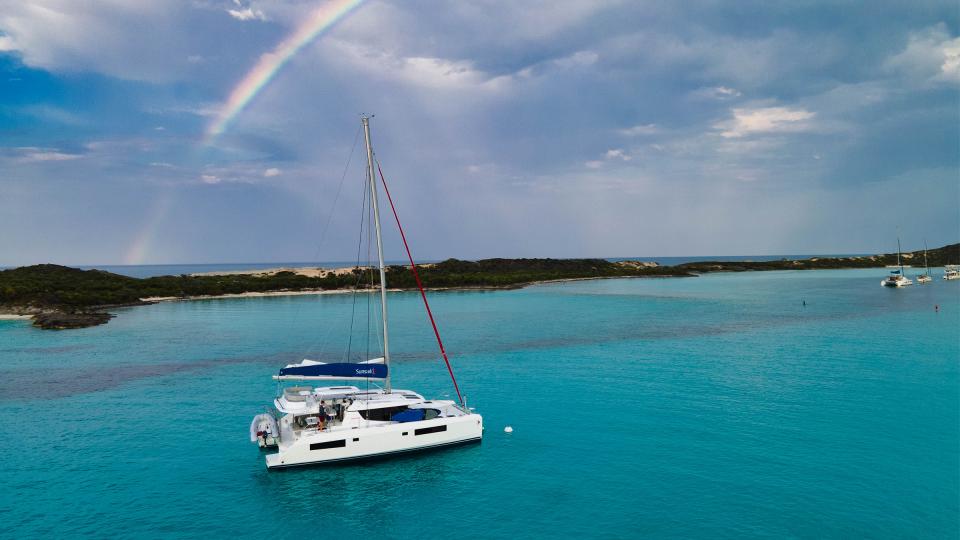 Pre-pay your fuel ahead of time with our Fuel Package option and eliminate the worry about refueling your yacht upon return. The price of your fuel package is dependent on the location and number of days booked, this option is available at any of our charter bases. Please note if you use less fuel than the package outlines you will not get a refund on the unused amount. Discuss this pre-paid fuel option with your vacation planner to see which package is right for you.
Travel insurance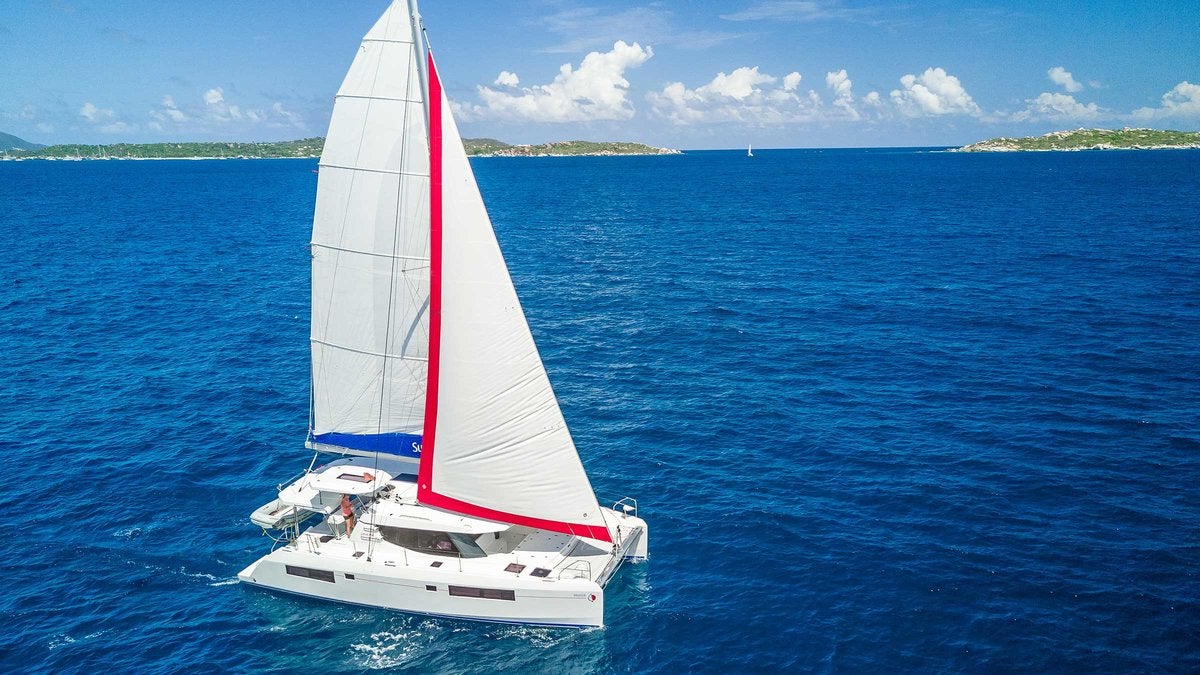 Our travel insurance policy has been specifically designed to cover all the activities that we feature in our trip itineraries, including sailing. You can arrange your travel insurance when you pay your deposit or any time before the final payment is made.
View our custom charter insurance options which provides coverage for things like trip cancellation, interruption due to unforeseen events including accidental injury or illness, natural disaster, coverage for missed airline connections, and more. 
Gift Certificates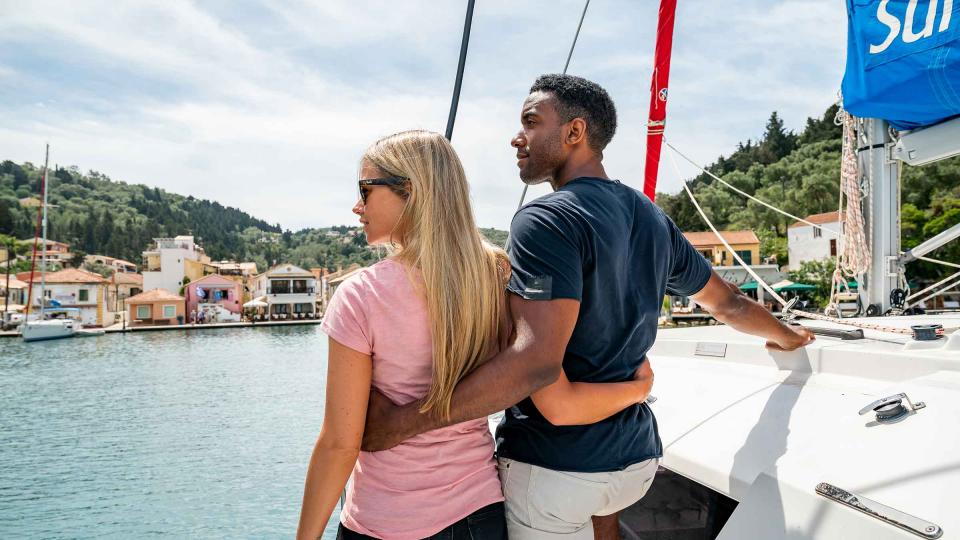 Share your love of sailing with family and friends by giving them an experience that lasts a lifetime. Give the gift of sailing by purchasing gift certificates that are good toward your next charter, optional extras and more!
You may purchase gift certificates by speaking with a Vacation Planner at 888.350.3568.
Stay connected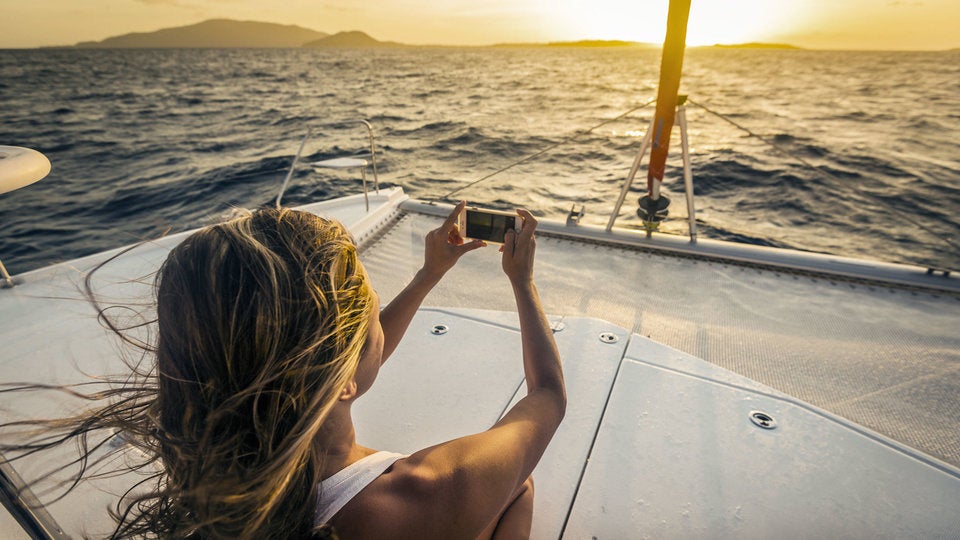 Avoid roaming fees when travelling abroad. Connect to our new Wi-Fi Internet* service while sailing around the globe**? For a nominal fee, you can check your email, read the Sunsail blog for sailing tips and keep up on social media. If cutting the cord on your Vacation isn't an option, ask your Sunsail Vacation Planning Specialist about adding WI-FI to your sailing package.
*Onboard Internet speed and connectivity may vary by base or destination. Speak with a Vacation Planner to choose a Wi-Fi package.
**Service available in the Mediterranean (Excludes Italy), BVI, Seychelles and Thailand
Prepaid extras are subject to availability on request. Call a Vacation Planner at 888 350 3568 to book your essential vacation extras.