Discover the Dalmatian Coast
Sailing Croatia's Dalmatian Coast, offers gentle cruising and island hopping in the calm, clear waters of the Adriatic. More experienced sailors can enjoy longer spells out on the open ocean and take part in regattas and other events. Occasional strong mistral winds provide more challenging conditions for those who relish more action-packed sailing.
A Croatian sailing charter allows you to experience a Mediterranean paradise of turquoise seas, quiet, colorful islands and picturesque port towns steeped in history, delicious fresh seafood and friendly, welcoming locals. Unspoiled coves and dramatic waterfalls, ancient forts and lush, green forests all lie in wait along the country's celebrated Dalmatian Coast. 
Skirt along Europe's sunniest coastline, and stop off to embrace a hotchpotch of history, culture, and gastronomy. Set sail from Dubrovnik and drink in the views as you cruise between the fertile islands of Hvar, Korcula, Ston, Mljet, and Brac. Slip out of our Marina Agana base for voyages to the spectacular Krka Falls. Head to Croatia to revel in the warm weather, fresh breezes, and UNESCO World Heritage sites.
Our bases in Croatia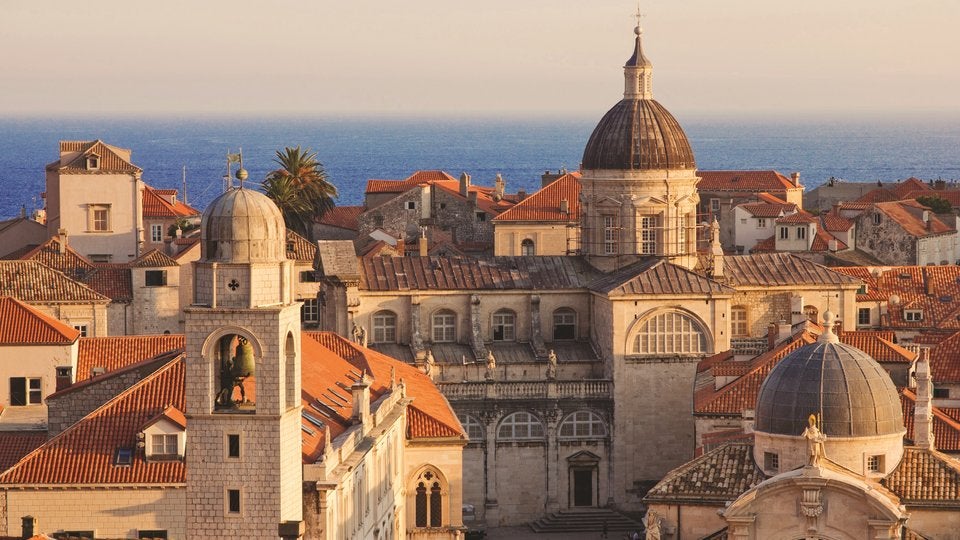 Dubrovnik, Croatia
Gentle winds and occasional Mistrals
Rich history and spectacular scenery
Line-of-sight navigation and island hops
Explore Dubrovnik, Croatia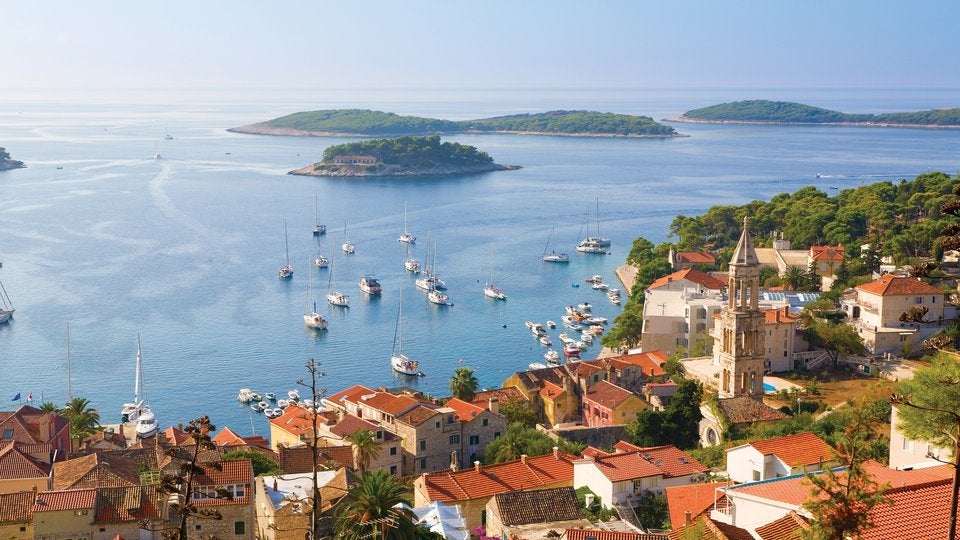 Marina Agana
Easy line-of-sight sailing
Short island hops and longer trips
Explore quiet islands and national parks
Discover Croatia's rich and two-millennia old history
Explore Marina Agana
Our charter types
Bareboat charter vacations in Croatia
Strike out on your own on a bareboat charter in Croatia. You'll have the freedom to explore the country's stunning coastline at your own pace and to your own schedule.
Flotilla vacations in Croatia
Join a Croatian flotilla vacation and make new, lasting friendships as you get to know the region's spectacular coastline with a group of fellow Mediterranean explorers.
Croatia yacht charter with Skipper
Relax and enjoy the scenery on a Croatian skippered sailing vacation, taking in the sights, sounds, tastes and smells of this beautiful coastal nation from the luxury of your own private yacht.
Explore Croatia 
Maritime history
The ocean plays a key role in Croatian lifestyle and culture. Historically a country of strategic importance, Croatia has seen empires come and go and military concerns shape the landscape. Sail the Dalmatian Coast and drop in on ancient forts and castles, former Roman palaces and medieval cities with countless tales to tell.
Visit historic Dubrovnik—one of the world's ten best-preserved medieval walled cities—or dine in remote fishing villages where the pace of life has remained unchanged for centuries. Explore the ancient ruins of Diocletian's Palace, now home to the citizens of Split, and island-hop your way through a network of pristine national parks teeming with wildlife.
Dalmatian highlights
Croatian coastal cuisine features excellent fresh seafood, including the celebrated Ston oysters, delicious squid, tuna and prawns. Heavily influenced by Italian cuisine, Croatian cooking is a unique combination of Slavic and Mediterranean food cultures that varies from region to region.
Onshore, the Dalmatian Coast is a haven for sightseers and hikers alike, with the nation's numerous national parks providing stunning landscapes and abundant wildlife. Croatia's coastal towns are overflowing with the country's unique culture and history, and visitors can leave with a little piece of Croatia in the form of lavender and rosemary honey and essential oils.
Game of Thrones
To celebrate the last series of Game of Thrones, we've put together a Game of Thrones guide to exploring Croatia. Why pay for a walking tour when you can do it all yourself? Check out our guide and start planning your trip. 
Want More Time to Explore?
We offer Early Boarding* service to customers who want a jump start in Croatia. With so much to explore, you can upgrade to a 3 p.m. boarding time for an extra charge. The typical boarding time is 6 p.m. for most passengers. Request early boarding with your Sunsail Vacation Planner.
*Early boarding is a pre-paid extra. Subject to availability on request.