Published: July 19, 2019 Kaitlyn Nakagoshi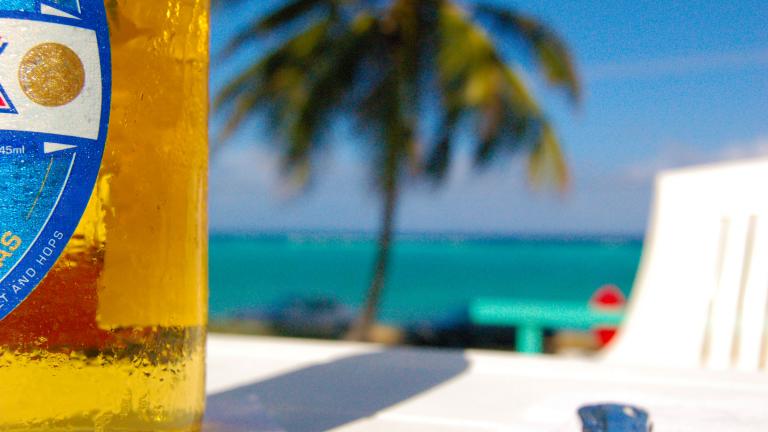 Some things just go together...like fish and chips, Chutes and Ladders, Batman and Robin, the Caribbean and beach bars. And when you're gallivanting through the less-traveled Bahamas aboard your own private sailing yacht, there are plenty of places to stop to enjoy some sunset cocktails with your favorite happy hour crew. So, to get you in the mood for a fun-in-the-sun sailing vacation of your own, we're sharing our list of the best Abaco Islands beach bars and where to find them—cheers mates!
Coco's Beach Bar & Sea Grille
Located just steps from the shoreline on world-famous Treasure Cay beach, Coco's features nautical-themed decor, live music, picnic tables, and tiki huts with lounge chairs ideal for laid-back livin' while cocktail sippin'.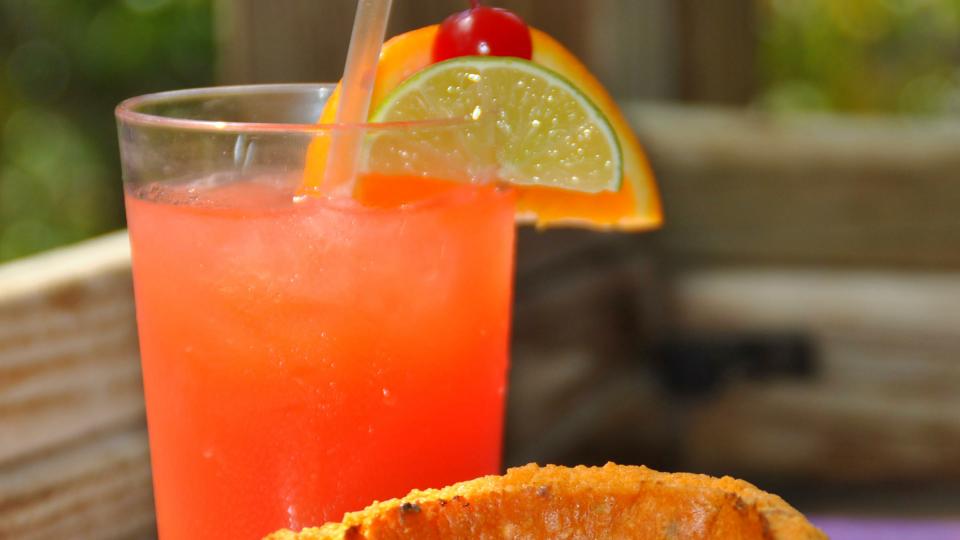 Cracker P's Bar and Grill
From the moment you arrive at Cracker P's on Lubbers Quarters, the owners—Patrick and Linda—make you feel like part of the family. They offer an especially extensive rum list and serve up a potent concoction called the "Shotgun", their house-made rum punch drink. The Full Moon Parties at Cracker P's are legendary and the cheesy fish dip is to die for!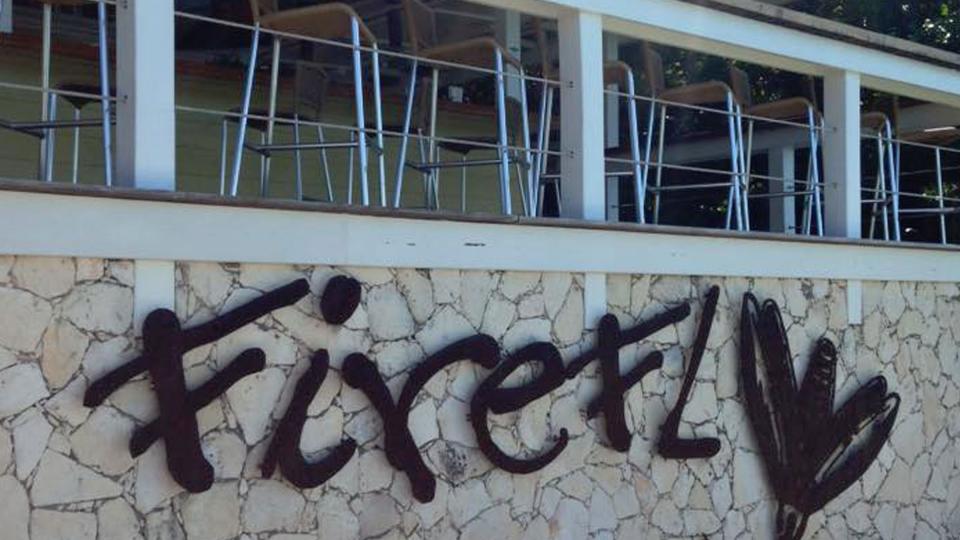 Firefly Bar & Grill
Situated in Elbow Cay's iconic Hope Town, Firefly Bar & Grill is a relatively new spot, named after Firefly Sweet Tea Vodka, where the views, cocktails, and resort-like ambiance are superb. You'll even be handed a refreshingly-cool towel to use upon arrival. 
Grabbers
A great place to unwind on island time, Grabbers is located on Great Guana Cay and is named after its signature frozen drink, the "Grabber", which has been known to pack quite a punch. The hammocks provide a picture-perfect setting for swinging in the ocean breeze while quenching your thirst with a tropical-flavored cocktail.
Miss Emily's Blue Bee Bar
Even though Miss Emily's Blue Bee Bar isn't technically on the beach in Green Turtle Cay, it is the original birthplace of the famous "Goombay Smash" and worth visiting. The walls are covered with boat cards at this funky little Bahamas bar, where good times and great stories are sure to follow.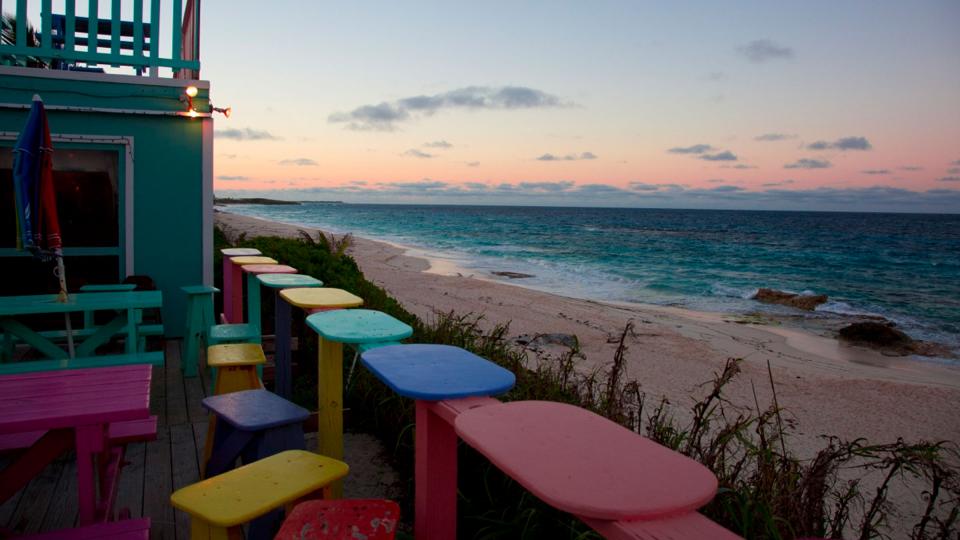 Nipper's Beach Bar and Grill
A Great Guana Cay hot-spot that needs no introduction, Nipper's is known for its multi-colored bar stools, mysteriously-potent "Nipper Juice", and epic Sunday pig roast parties. The views from the brightly painted deck are top-notch and this crowd-pleasing favorite even has its own swimming pool.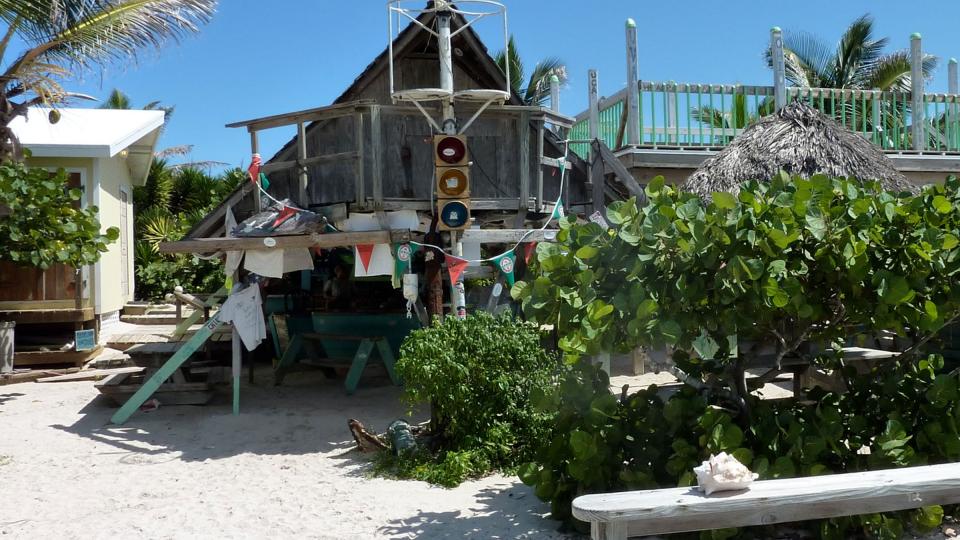 Pete's Pub
An Abaco Islands best-kept secret, Pete's Pub in Little Harbour is a tried and true dive bar with a ships-bow bar, sand on the floor, and deep Bahamian roots. The house drink, the "Blaster", is a rum punch variation with some added "tang" and there is a gallery with bronze sculptures for sale. 
Photo Credit:
Linda Stewart flickr.com
WM Butler flickr.com/butler
Adam Nowek flickr.com/adam_nowek