Published: September 10, 2020 Sunsail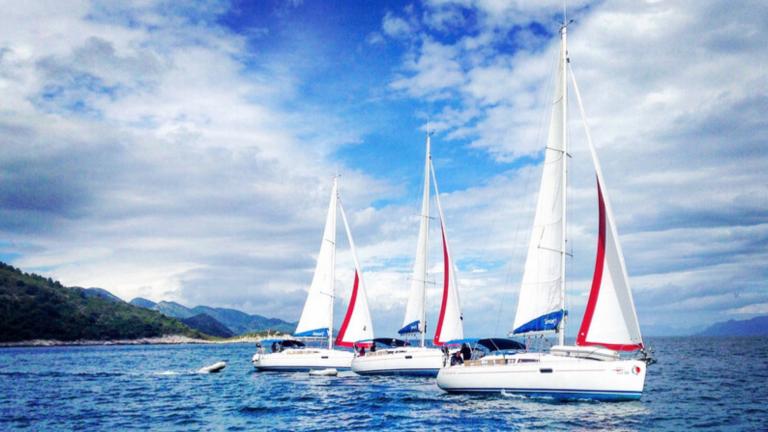 Whether you're unqualified or learning the ropes, a newly qualified skipper or an old hand, there's a flotilla holiday for you.
Great for families, groups, couples and solo sailors, flotillas offer an informal, hassle-free and incredibly unique experience.
Back in the mid-70s, the now-legendary Eric Richardson set up Sunsail's originator, the Yacht Cruising Association (YCA), and pioneered the flotilla concept. Today, a Sunsail flotilla provides the perfect balance of independence and sociability, with support and guidance available whenever you need it.
You will sail in the company of other yachts, and be guided by an expert lead boat, which has a mechanic, skipper, and hostess on board for support and guidance 24/7. Sailing on a flotilla is an easy way to enjoy a sailing holiday, with helpful daily briefings and an expertly tailored itinerary, so you get the most out of your chosen destination.
Still not convinced? We answer your questions and queries about flotillas to help you feel confident in your decision.
Do I need a qualification?
Flotilla's require the same qualifications as bareboat sailing charters but offer more support should this be your first time out on the water since gaining your licence. The option of hiring a Sunsail skipper is also there for families and those who want to try sailing for the first time, or for more seasoned sailors looking to sit back, relax and enjoy all a sailing holiday has to offer. You can even learn to sail whilst on flotilla, with Sunsail Flotilla Starter and Flotilla Hero courses in Greece and Croatia.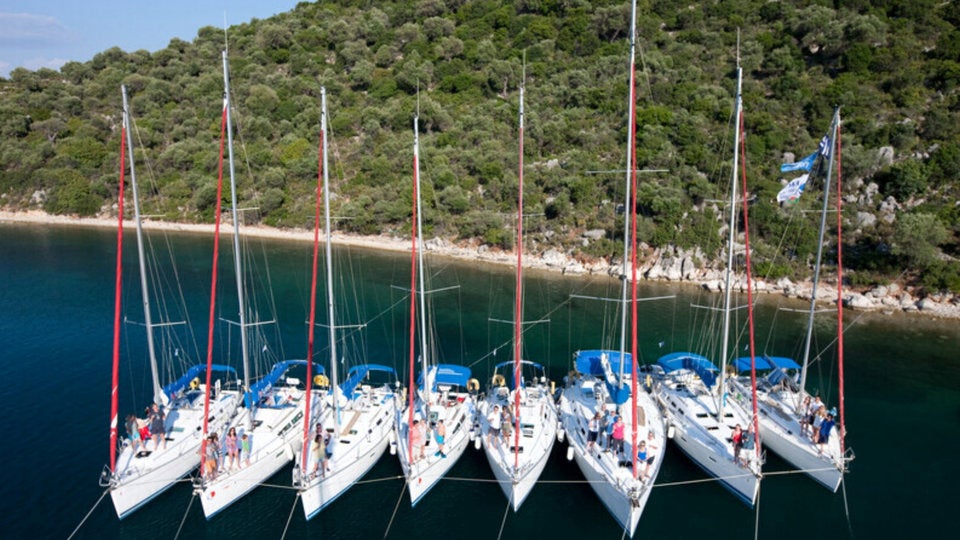 What can I expect on a flotilla?
Every day your professional lead crew will provide weather updates and brief you on your destination over a private VHF channel. They can also recommend the best restaurants and bars, top anchorages, hidden gems and must-see spots along the way. They'll help you cast off in the morning and then sail direct to the next destination so they can be there to help everyone moor up at night.
After that, you'll be left to explore the high seas yourself. Whether you're looking for some thrilling sailing or searching for a deserted beach, you can sail with confidence knowing that any assistance from your lead crew is only a phone or radio call away.
You'll mostly stay in village quays and small harbours, and every night you can choose to explore on your own or meet up with the rest of your flotilla for dinner and stories.
How have flotillas changed since Covid-19?
All elements of your Sunsail Flotilla for which we are famous will still be delivered in accordance with current health and safety guidelines, so that you can enjoy the fun of flotilla in safe hands. All guests can travel with confidence as Sunsail Lead Crews are fully trained in CSD (Clean, Sanitise, Disinfect) procedures. The Lead Crew will undergo daily temperature checks and will adhere to social distancing with guests where possible. Where this is not possible, lead crew will wear a protective mask and gloves. For more information about our cleaning processes and updated flotilla procedures, please visit www.sunsail.co.uk/covid19/safety-measures.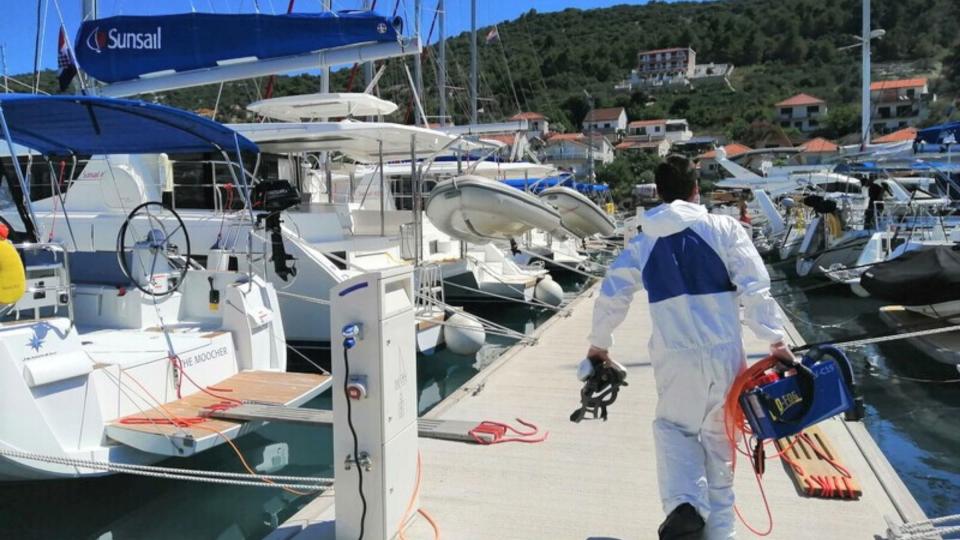 Where can I experience a flotilla?
We have something to offer every aspiring traveller, whether sun, sea, fresh local food, or a tall glass of something bubbly. Dive into exciting watersports in Greece, discover Croatia's rich and two-millennia old history, enjoy the steady trade winds and calm currents of the BVI, explore the luxurious resorts, bustling towns and quiet villages of Italy, or fall in love with the UK's stunning south coast.
Keep an eye out for our special flotillas too, with our food and wine flotillas available in Croatia and Italy, and an Adults Only Flotilla in Croatia. 
And because we are a member of ABTA and ATOL, you can book with confidence knowing you are completely financially protected.
Will I be able to sail in my own time?
Flotillas give you as much or as little support and involvement as you want, and the flexibility to take things at your pace. So, if the flotilla itinerary doesn't list a destination you would like to visit, all you need to do is let the lead crew know that you will be going rogue for the night. And of course, their support is still just a VHF call away.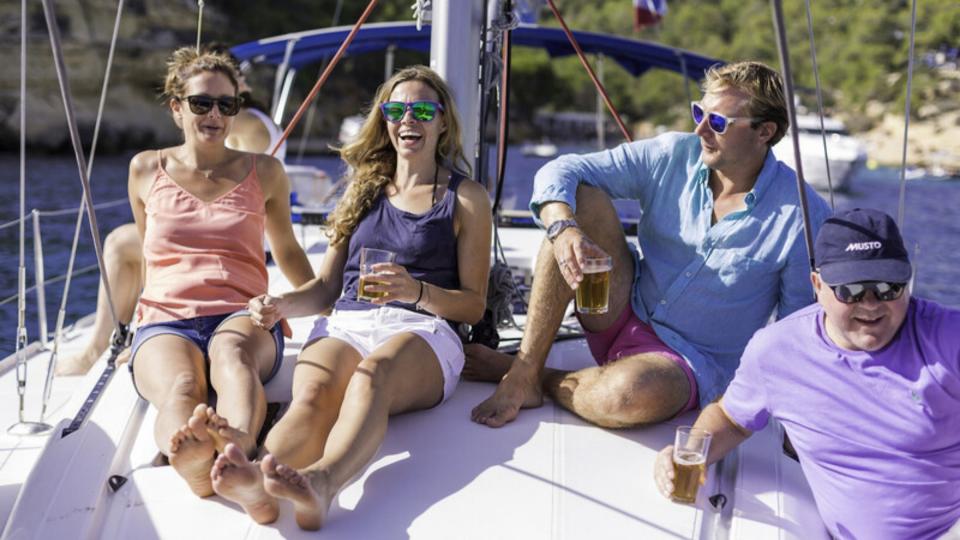 Your guide to booking a flotilla sailing holiday
We've created a flotilla package just for you, to take all the hassle out of booking your holiday. And with so many stunning sailing grounds to choose from, your biggest challenge will be deciding which of our incredible routes to go for and when.
Make 2021 the year you try something new – the year you explore what flotilla sailing has to offer.