Published: July 19, 2019 Kaitlyn Nakagoshi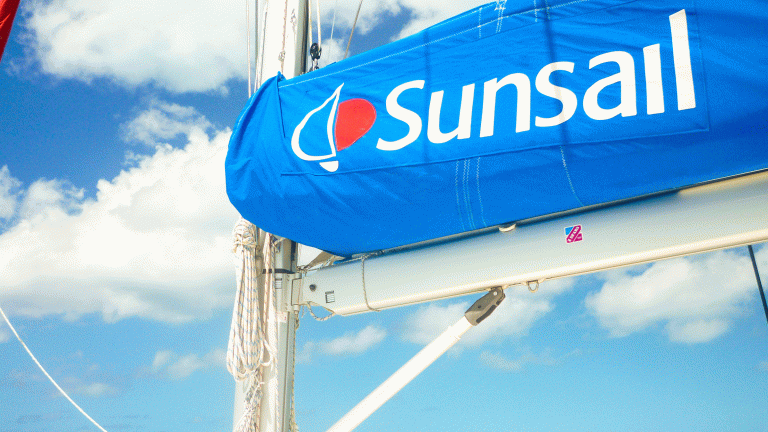 TASTE THE CARIBBEAN: WHAT TO EAT AND DRINK IN ANTIGUA
What's not to love about warm Caribbean sun, white-sand beaches, and world-class sailing? Well, Antigua is famous for all three so when your adventure compass starts demanding some on-the-water action, set your sights on this splendid little island that will treat you to some fun-filled memories and flavour-filled meals!
As an original settling site of rum distilleries and sugar plantations, Antigua has strong culinary roots that have stood the test of time, so sampling the local cuisine during your sailing holiday is a must. There are a number of specialty food and drink items available throughout the island but here are some of our favourites...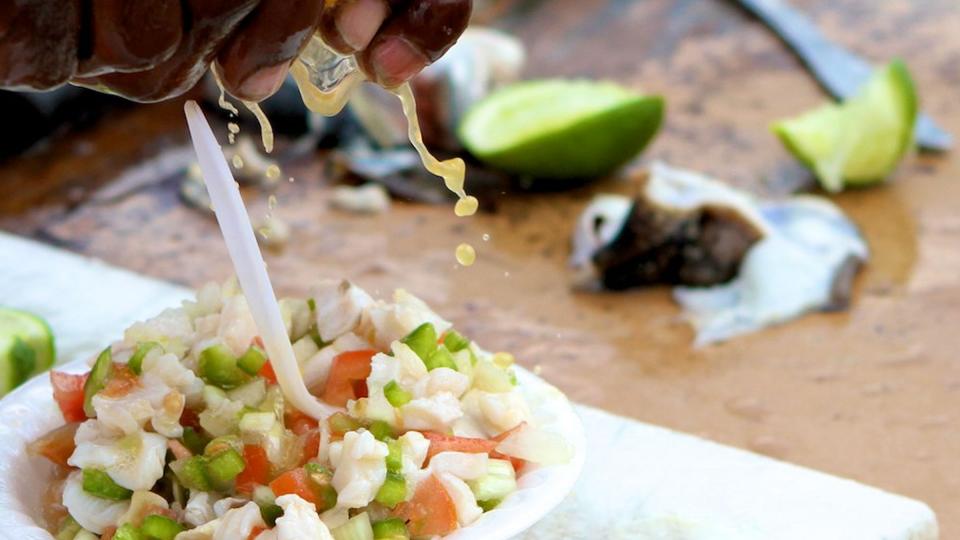 Conch
There is no shortage of conch in the warm waters surrounding Antigua, so seafood lovers will be in heaven with the many dishes available that are prepared with this staple ingredient. The fritters and chowders are delectable, but when the conch is this fresh, nothing beats a refreshing bowl of zesty conch ceviche.
Antigua Smile
One of the island's signature cocktails, an Antigua Smile combines locally-produced white rum with crème de banana and fresh-squeezed pineapple juice. This tropical drink tastes like an island oasis and sipping on one is sure to chase your troubles away!
Bushy's Rum
Antigua is no stranger to rum production, but Bushy's Rum is one of the island's best-kept secrets and now one of its most treasured and rare spirits ever since Bushy himself passed away and didn't leave his secret recipe and blending techniques with anybody to carry on his legacy.
Ducana
A signature side dish made with grated sweet potatoes and coconuts wrapped in a banana leaf, ducana is a slightly savory, slightly sweet treat that closely resembles tamales. The unique combination of texture and spices is sure awaken your taste buds.
Rum Punch 
An ever-popular and famous adult beverage served up on the island of Antigua is the Rum Punch cocktail. This refreshing drink is made with a few simple and locally-sourced ingredients—dark rum, fresh-squeezed lime juice, simple syrup, and a pinch of nutmug—and sipping on one makes slipping into island time all that much easier.
Souse
A hearty but light dish, souse is a chilled soup made with fresh local ingredients and a variety of spices. Pickled pork or chicken is added to the clear broth, as well as an assortment of peppers and onions. A bowl of souse satisfies the soul and the palate on a hot day in Antigua.
Susie's Hot Sauce
The Caribbean is famous for producing some pretty killer hot sauces but on the island of Antigua, Susie's Hot Sauce reigns supreme. Founded in 1960, the company is now run by Rosemarie McMaster, daughter of Susie McMaster, and features over 11 different hot sauces. 
Tamarind Balls
A traditional Antiguan snack food, tamarind balls are made with a mixture of tamarind fruit and brown sugar, then coated in granulated sugar. The miniature size balls are chewy, peppery, sweet, and sour—the perfect little pick-me-up on-the-go treat.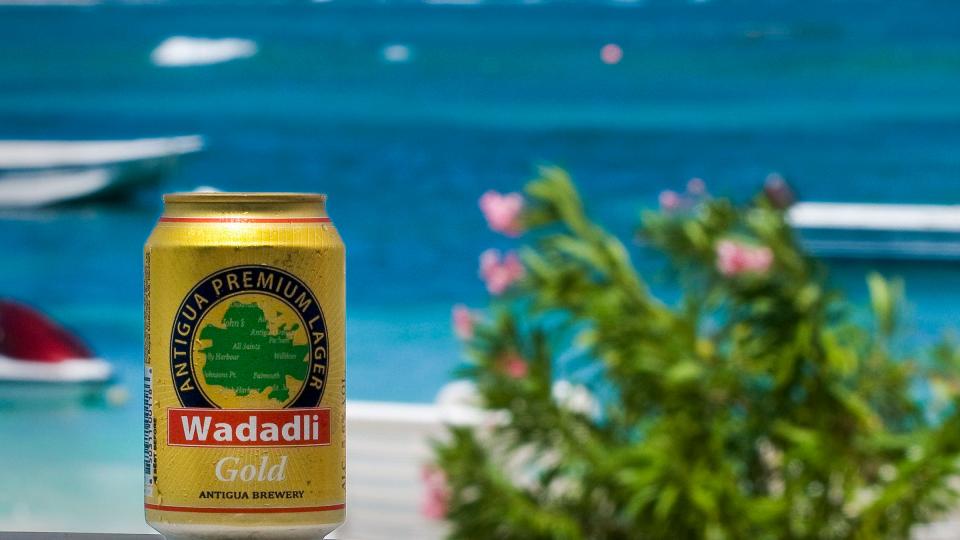 Wadadli Beer
Antigua's national brew, Wadadli is the island's famous flagship beer. This fan-favourite of locals and island visitors alike is a light, American-style lager that features bright citrus notes. It also comes in a stronger, more robust version called Wadadli Gold, which is only available in cans.
Photo Credit:
A Pinch Of flickr.com/apinchof
Longsplice flickr.com
Bill Bishoff flickr.com