Published: April 27, 2022 Sunsail
From the dramatic Lefkas to serene Ischia, discover the best flotilla routes and read our ultimate guide to having the perfect Mediterranean flotilla sailing vacation.
Why should you go sailing in the Mediterranean?
Immerse yourself in a stunning coastline and rich history on a Mediterranean sailing adventure.  You'll discover smooth and scenic sailing with calm conditions, waking up to a new view every day. The sailing season is long, which gives you plenty of time to treat your senses to the most delectable food and wine and appreciate a slower pace of life. Island-hop in style in Croatia, Italy and Greece, all rich in culture, cuisine and spectacular sights. Occasional mistral winds can up the ante for those in search of sailing exhilaration, speed, and spray.
Should I go sailing with a skipper in the Mediterranean Sea?
If you're new to sailing or don't have the necessary qualifications, then you can hire a Sunsail skipper, or take a sailing school course at home or abroad to earn an accredited Royal Yachting Association (RYA) qualification.
The option of hiring a Sunsail skipper is also there for those who want to try sailing for the first time, or for more seasoned sailors looking to sit back, relax and enjoy all a sailing holiday has to offer. You can even learn to sail while on flotilla, with Sunsail Flotilla Starter and Flotilla Hero courses in Greece and Croatia. You'll also benefit from your skipper's extensive knowledge of the region you're exploring and discover their secret hideaways and hotspots.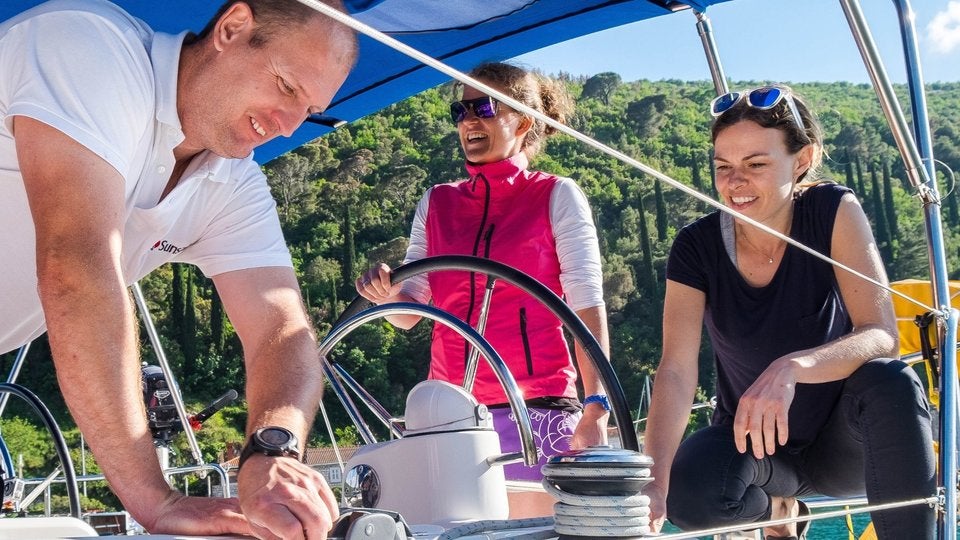 The great advantage of a flotilla, especially for sailing beginners, is the support of the accompanying crew. Every morning they discuss the day's plan with you, name target ports and ideal routes, inform you about the weather situation and point out stops worth seeing. They will help you cast off and arrive at the destination ahead of you to organise moorings and assist with docking.
How long does it take to sail the Mediterranean?
With an abundance of stunning coastline and warm waters to explore, it is easy to see why some well-versed sailors suggest it can take more than ten years to sail the Mediterranean! 
When can you sail in the Mediterranean?
The Mediterranean climate is mild, which provides a lovely sailing season that runs from April to October, with the busiest time of the season being July and August. May, June, September and October are slightly quieter months, though the weather is still gorgeous and water temperatures are  ideal for sailing and swimming.
Our top five flotilla routes for sailing in the Mediterranean:
Lefkas Flotilla: The perfect family adventure
The week-long flotilla from Lefkas offers the best of the Ionian Islands: dramatic cliffs, ancient fortresses, fragrant pine forests, pristine coastlines and the islands of Kefalonia and Meganisi. Snorkel at an airplane wreck or explore the island of Ithaca, where Odysseus is said to have been born. 
Our Lefkas flotillas are ideal for new sailors and families, as this destination offers easy line-of-sight and rewarding sailing. You'll get to experience the Ionian's most unmissable sights with a group of new friends on your one-week Lefkas flotilla.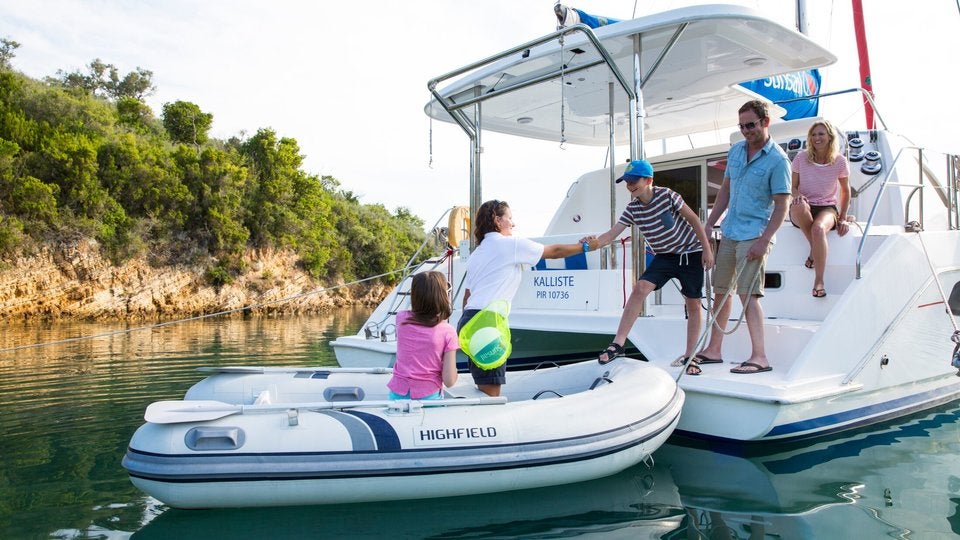 Krka flotilla: Explore Croatia's famous Dalmatian coast
The week-long Krka flotilla from Marina Agana provides line-of-sight sailing along Croatia's gorgeous Dalmatian coast. Not to be missed are Krka National Park and Šibenik, a UNESCO town with four medieval fortresses. Enjoy the delicious Croatian cuisine or spend time with just your crew in the isolated bays and deserted coves. 
Korčula Flotilla: Immerse yourself in culture and history
The week-long Korčula flotilla from Dubrovnik allows you to discover Croatia's capital as well as the culturally rich towns as you island hop around southern Dalmatia. This route is one for the would-be explorers, as you follow in the footsteps of historic figures, including Korčula island, the reputed birthplace of Marco Polo. For those seeking the wilds of nature, the tidal lakes of Mljet National park and the snorkelling in the Adriatic will delight the sense. 
Pontine Island Flotilla: Discover the volcanic beauty & Dolce Vita
Great for more experienced sailors, explore the beautiful, volcanic Pontine Islands on the Pontine Flotilla and, if you're lucky, experience delicious food being cooked in the volcanic sands on Ischia. Discover magnificent anchorages, pristine beaches, fascinating archaeological sites and a rich Roman history.
Food and Wine Flotillas: Delve into foodie heaven
Our food and wine flotillas are perfect for couples and friends who are passionate about experiencing culinary journeys through Croatia's or Italy's Mediterranean cuisine. Our experienced crews will take you past the beautiful mountain backdrops of the Amalfi Coast to pastel-colored towns, gorgeous wineries and numerous olive groves. Taste seafood straight from the catch and tantalize your palate with local delicacies.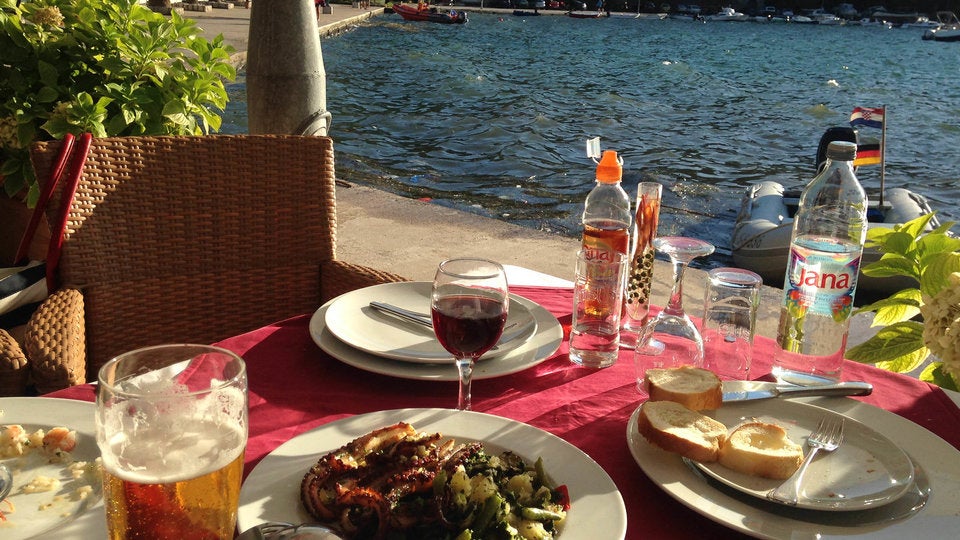 Packing list for sailing in the Mediterranean 
Not sure where to start when it comes to packing or simply want to cross check your list to make sure you have everything you need for your next sailing adventure? Take a look at our packing list.
Interested in flotilla sailing?
Learn everything you need to know about flotilla sailing with Sunsail and discover more flotilla itineraries in the Mediterranean, Caribbean and Australia. 
Browse online now and get inspired for your next flotilla.