Published: May 3, 2023 Hannah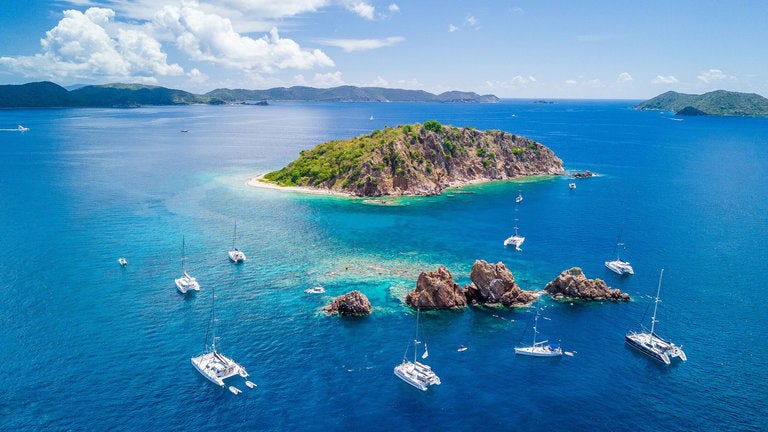 With beautiful weather, incredible turquoise waters and golden sand, a vibrant culture and around 50 stunning islands to explore, it's no wonder that the British Virgin Islands is one of the most popular yacht charter destinations in the Caribbean!
From exhilarating water activities to historically significant landmarks, there is something for everyone in the BVI, whether you come with family, friends or a significant other. At Sunsail, we've put together a list of our favorite things to do in the BVI to help you create your own bespoke itinerary for when you visit these magical islands:
Island hopping

The Baths on Virgin Gorda

Scuba Diving at RMS Rhone

Cam Bay National Park

Callwood Rum Distillery
With a mixture of relaxing, picturesque, adventurous, cultural and fun things to do, let's get started!
Island Hopping around the BVI
One of the most exciting ways to fully experience the magic of the BVI to its maximum is to go island hopping and explore the many wonders of each island. With approximately 50 islands, cays, rocky formations, and islets that make up the BVI, island hopping will allow you to discover hidden gems and enjoy an exclusive, once in a lifetime experience!
Many of the islands are home to sensational beaches with golden sands and turquoise waters, some of the most exotic wildlife in the Caribbean, incredible marine life, breathtaking rainforests, vibrant cultures, delicious food, rich histories and exquisite views.
Offering adventure, culture, history, relaxation and wonder, many of the most popular islands make up our exhilarating BVI charter itineraries, including:
Tortola
Virgin Gorda
Jost Van Dyke
Scrub Island
Cooper Island
Norman Island
Peter Island
Anegada
Will you moor up on Jost Van Dyke and visit its world-famous beaches? Why not channel your inner explorer and go wildlife spotting in Anegada, renowned for its sensational flamingos and incredibly rare ground iguanas? If you're a literature and film buff, you'll love Norman Island. Supposedly the inspiration for Robert Louis Stevenson's Treasure Island, spend your afternoon on the hunt for pirate treasure. For the ultimate relaxing experience, soak in the warm waters of the Virgin Gorda, snorkeling and discovering underwater gems and hidden coves.
The Baths on Virgin Gorda
Speaking of Virgin Gorda, one of the most iconic landmarks and exciting things to do in the BVI is on this enchanting island. Picturesque and tranquil, The Baths on Virgin Gorda will offer you a slice of heaven on your Caribbean yacht charter.
The Baths are a collection of warm pools that have been created by uniquely shaped rocks and boulders around the beach and the shallows from historical volcanic activity. One of the most iconic and renowned attractions in the BVI, The Baths are picture-perfect which means they make the ideal background for your Instagram photos. As you explore The Baths, you will notice that there are many tiny caves, grottos, coves and areas to discover - if you enjoy swimming and snorkeling, The Baths are a treasure trove of fun!
The Baths are the main feature of The Baths National Park, but are by no means the only area of interest as you can reach Devil's Bay through a number of ladders that scale the incredible boulders. There's also an exquisite restaurant with once in a lifetime views of the sunset, called the Top of the Baths. Whether you're unleashing your inner adventurer and discovering the treasures of the many caves, or soaking up the sun and lounging in the blissful waters, The Baths on Virgin Gorda are a must-visit when you set sail around the British Virgin Islands!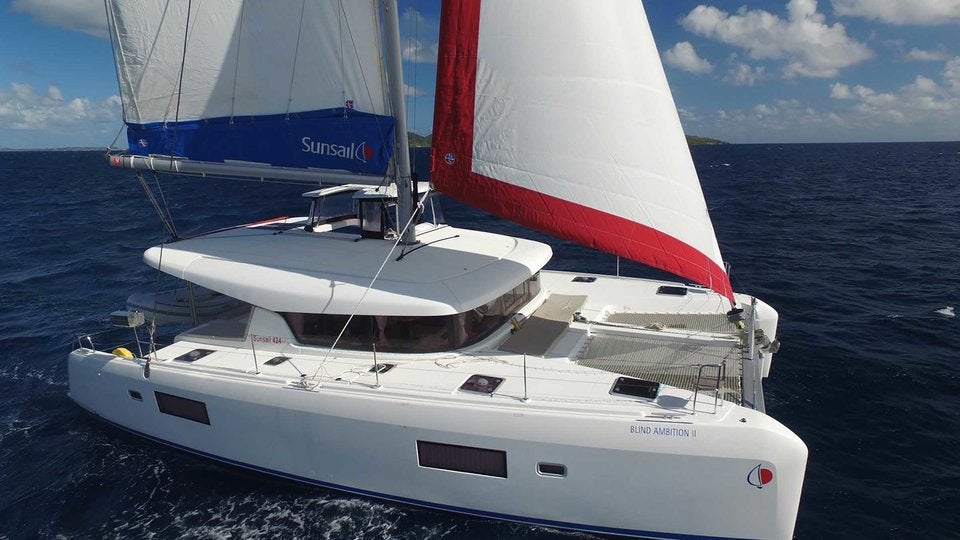 Shipwreck Diving at RMS Rhone
It's no secret that the British Virgin Islands have some of the most thrilling scuba diving and snorkeling spots in the world, from the underwater caves on Norman Island to the spectacular Angelfish Reef. If you have a strong sense of adventure and want to experience a unique scuba diving experience, visiting the shipwreck of the RMS Rhone offers a once in a lifetime experience!
Wrecked off the coast of Salt Island in 1867, the wreckage of RHS Rhone has become one of the BVI's most popular diving sites. Spanning an impressive length of 94m, you will need more than one dive to explore RHS Rhone in all its glory, making it the ideal day out for families. If you're chartering a yacht around the BVI, you may even decide to return to RMS Rhone and dive over multiple days so you can relax and soak up the sun in between.
You'll get up close and personal with a multitude of marine life, including but not limited to:
Barracudas
Turtles
Stingrays
Angelfish
Yellowtail snappers
Cam Bay National Park
Our next choice for unique things to do in the British Virgin Islands is the Cam Bay National Park. With its crystal clear waters, breathtaking lagoons and impressive wildlife, Cam Bay National Park is a must-visit for any holidaymaker!
Situated on Great Camanoe islands, Cam Bay National Park is accessible only by boat which creates an exclusive experience for you to enjoy. This makes it the perfect day trip for a yacht charter in the BVI. Renowned for its particularly shallow reef, you can spend hours snorkeling in the blissful waters, discovering a world of marine life and vibrant coral.
If you're a fan of wildlife, you will love Cam Bay National Park as it is home to a bird sanctuary with an abundance of species, such as:
Caribbean coots
American coots
Common moorhens
Black-necked stilts
Ruddy ducks
Alongside its ecological importance and natural beauty, Cam Bay National Park will appeal to you if you're interested in the historical significance of the BVI. Pottery shards were found in the area and carbon-dated at around 800 A.D., over a thousand years old. It has been suggested that this is evidence of a Pre-Columbian settlement, a fascinating revelation and even more reason to visit this enchanting national park.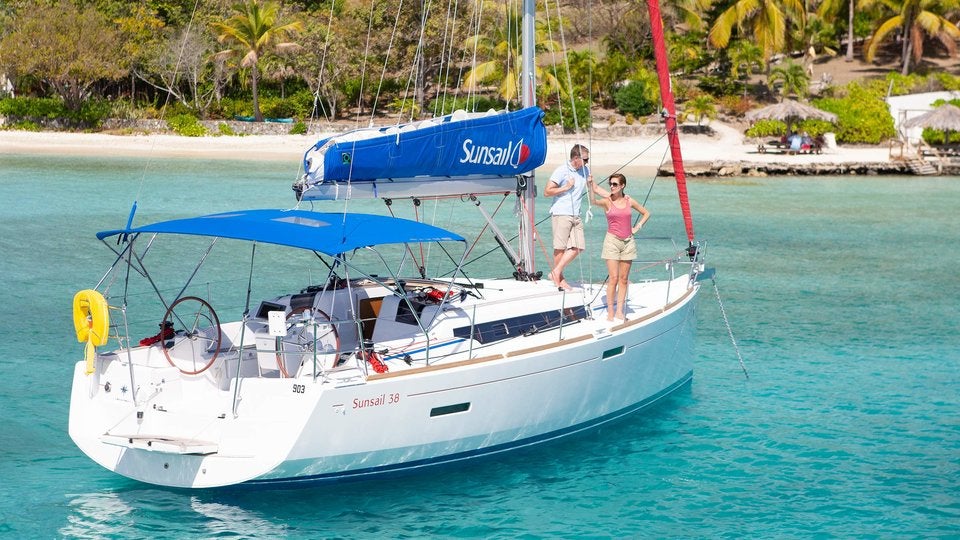 Callwood Rum Distillery
Last but certainly not least on our list of the top things to do in the BVI, this next one caters for all the drink connoisseurs. If you're looking to immerse yourself into the culture of the BVI and embrace its history, visiting Callwood Rum Distillery is a must!
This small, family run business is over 400 years old and is one of the oldest continuously operating pot distilleries in the Caribbean, the last of its kind in the BVI. Callwood Rum Distillery is perfect for any food and drink lovers who want to enjoy their vacation in style as you will be able to experience: 
The historic equipment used to create delicious rum
Learn about its history through museum displays
Everyone's favorite part of the day, you even get to indulge in some incredible rum tasting
After a day of rum tasting, you could sit back and sip on a Painkiller cocktail, the BVI's most famous drink which consists primarily of rum, pineapple juice and cream of coconut! You'll find Painkiller cocktails on the menu of most BVI beach bars, so why not head to one on Cane Garden Bay and relax while watching the sunset?
Book your dream yacht charter in the BVI with Sunsail
Whether you're looking for a relaxing vacation, spending hours lounging on the golden sands of Spring, or want an exhilarating adventure where you become an underwater explorer, there are so many incredible things to do in the BVI that will turn your dreams into a reality.
The British Virgin Islands is a stunning, vibrant holiday destination with sensational beaches, wonderful weather and a lively culture. It's the perfect destination for a yacht charter, with smooth sailing conditions and temperate weather. If you're thinking about embarking on a BVI yacht charter, do it in style with Sunsail.
Sail across the turquoise waters in one of our world class catamarans or monohulls and choose whether you take the helm and navigate yourselves around the BVI on a bareboat or hire one of our experienced skippers to guide the way for you. Our BVI itinerary includes Gorda Sounds, Anegada, Trellis Bay, The Bight and Wickhams Cay II!
We're also proud to offer relaxing, stylish yacht charters around the world, with destinations in the Caribbean, Mediterranean, North America, Indian Ocean, United Kingdom, South Pacific and Southeast Asia. 
Get in touch with us today and discuss your next exhilarating yacht charter with Sunsail.