While the white-sand beaches and open-air bars of the Caribbean will always be a favorite among new and seasoned sailors alike, sailing in Thailand showed me there is something more, something culturally richer to explore, on a sailing vacation. With the similar line-of-sight ease of sailing in the Caribbean, this is what I experienced, and what you have to experience for yourself when sailing in Phuket, Thailand.
About Thailand
Nestled in Southeast Asia between the neighboring nations of Myanmar, Cambodia, Laos and Malaysia, Thailand is a vibrant destination that is rapidly defining its place on the international travel scene. With its gently curving coastline, craggy limestone islands, colorful marine parks and untouched sandy coves, it won't take you long to see why Phuket is known as the Pearl of the Andaman Sea. 
What you have to experience
1. Marina perks
The fun started even before my chart briefing. Upon check-in I passed the restaurant, pool and lounge of Ao Po Grand Marina and knew I had to immediately go back to check it out. My hardest decision was if I wanted to relax by the infinity pool's edge or get a Thai Massage at the shower and spa facilities. The massage only cost me 500 baht—just $15! The quality easily surpasses the price! The showers are also a complimentary feature of the marina. Just share your boat's name with the staff.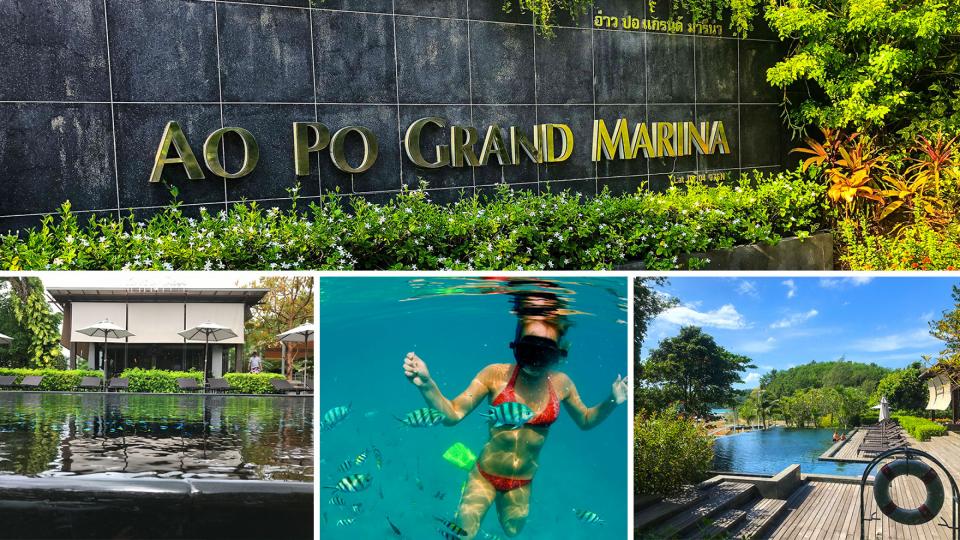 2. Nature and wildlife in Thailand
Your yacht's water toys and dinghy have never been more useful. Once you drop anchor at an island on your sailing itinerary, kayak to the shore. At Ko Roi in particular, make sure to look up at the mangroves. You'll find yourself face-to-face with a colony of wild fruit bats. You can even visit Asian elephants at the sanctuary close to the marina. It's just a quick 15-minute cab ride and for $100, your entire morning and afternoon agenda is dedicated to one-on-one time with these gentle giants.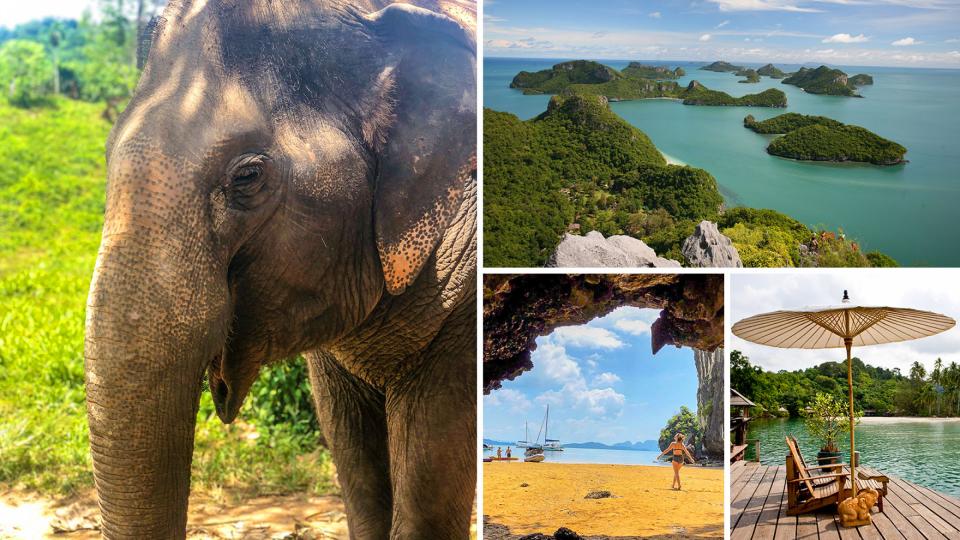 3. Thai culture
Locals have an immense pride in their traditions and "The Land of Smiles" lives up to its nickname, especially at the Ao Po Grand Marina. While Phuket caters to vacationers, its culture reveals itself in unexpected ways. You'll see it in the meticulously arranged fresh flowers and in the iconic longtail boats when sailing from island to island.
4. Thai food
Thai cuisine is known for its spiciness, but there's a lot more to enjoy beyond Pad Thai and curry soups. Fresh fruit plates are artfully presented and taste just as good as they look. Get breakfast at the Port of Call restaurant in the Ao Po Grand Marina. I suggest the banana pancakes. They're just $4!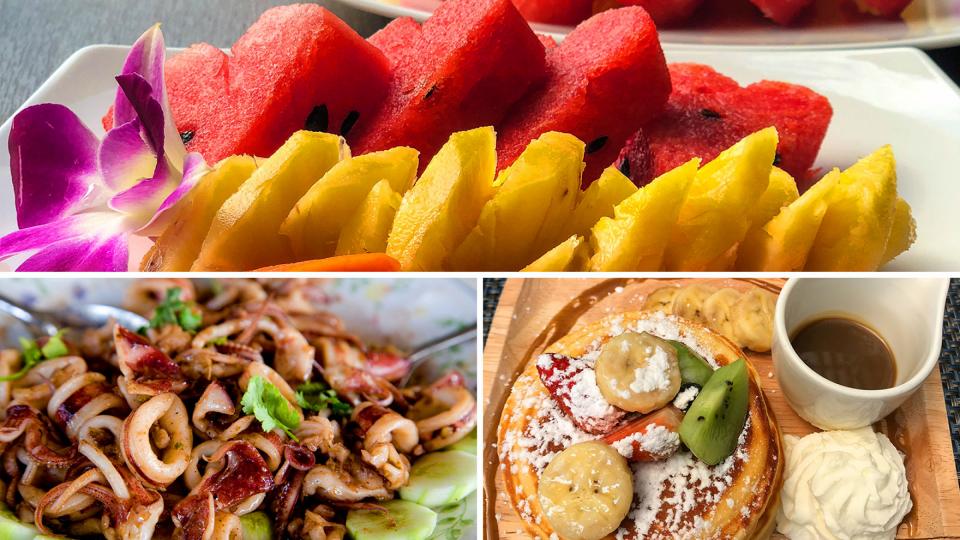 These reasons, big and small, made my sailing vacation in Thailand memorable. Now it's time for you to go explore this exotic destination for yourself. Get outside of your "Caribbean comfort zone" and brave the unfamiliar.


Amanda Cole has been working for Sunsail for over a year. She traveled to Thailand in April 2018 and is passionate about sharing her experiences and getting more people out on the water. Her favorite activities while on charter are snorkeling, paddle boarding, and kayaking. She hopes to someday travel to Italy and the Whitsundays.