Published: July 19, 2019 Terese Kerrigan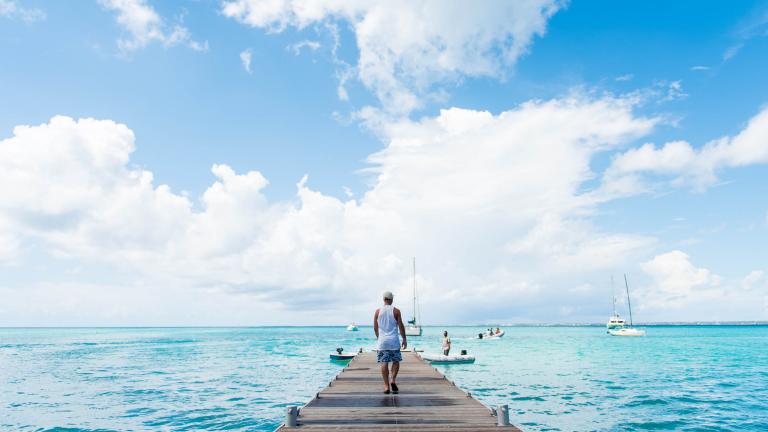 Half-French half-Dutch St. Martin is an island-hopping wonderland that is every bit chic as it is unique. An idyllic choice for sailors, especially those looking to step outside their "BVI comfort zone", this Caribbean jewel offers laid-back island vibes paired with longer passages and reliable trade winds. There is much to see and do in St. Martin, plus it is conveniently situated near other desirable destinations like St. Barts and Anguilla.
A St Martin sailing holiday allows you the freedom to experience the island's many splendors on your own schedule, in the company of your best seafaring mates. We've provided some of our personal favorite charter stops, activities, and on-land excursions below so read on to see which thirteen things made the list!
Bar-hop in Orient Bay (nude beach)
The shores of Orient Bay are lined with restaurants, water sports rental facilities, and quaint island beach bars. Chase your troubles away while sipping on a rum-infused cocktail or ice-cold Carib beer. Heads up though—Orient Bay Beach is the most famous clothing-optional beach in the Caribbean.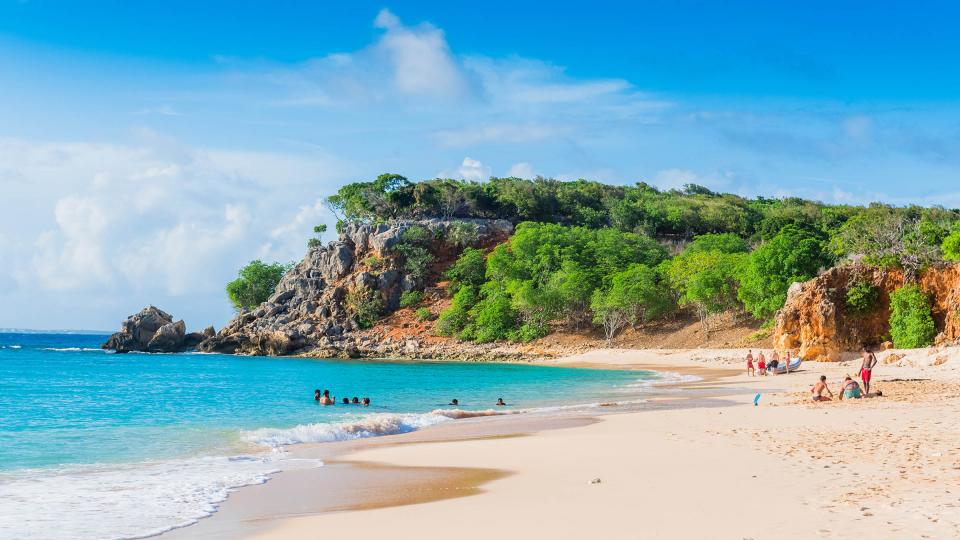 Drop anchor at Tintamarre
Tintamarre is an uninhabited island that makes for a picture-perfect overnight anchorage. Soak up the unspoiled scenery and enjoy a peaceful dinner time sunset at this delightfully-secluded location.
Enjoy a Sea Trek in St Maarten
Walk underwater by way of Sea Trek's helmet diving tours, which allow anyone over the age of 8 years old to go beneath the surface while breathing normally and keeping their hair dry. You don't even need to know how to swim to enjoy this unique activity!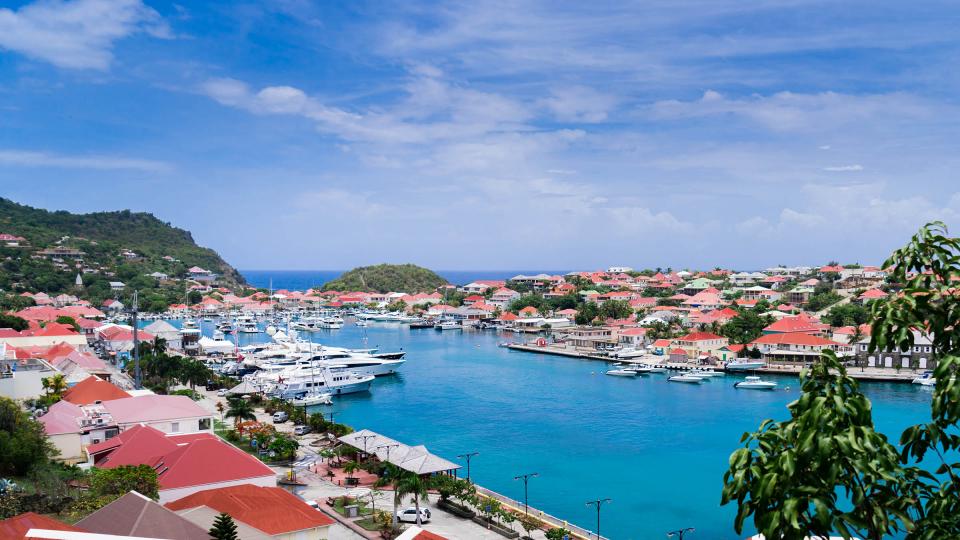 Explore the French capital of Marigot
Before or after your yacht charter holiday pushes off from the Sunsail base in Marigot Bay, spend some time exploring the French capital city, where there are a number of shops and restaurants to enjoy.
Feel the thrill of the 12 Metre Regatta
Race like a pro aboard the 12 Metre Regatta, a one-of-a-kind offshore experience that lets you feel the thrill of an America's Cup racecourse aboard a real America's Cup yacht. No sailing experience required!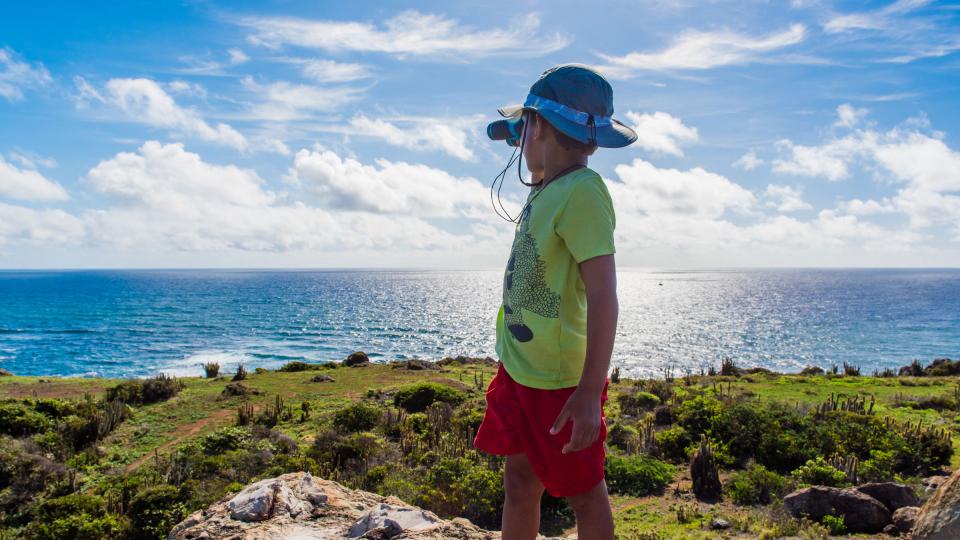 Hike St Martin's Natural Reserve
Head over to the northeastern side of the island to appreciate 8,000 acres of protected land and sea at St Martin's Natural Reserve, which also features an expansive and well-marked trail system for hiking.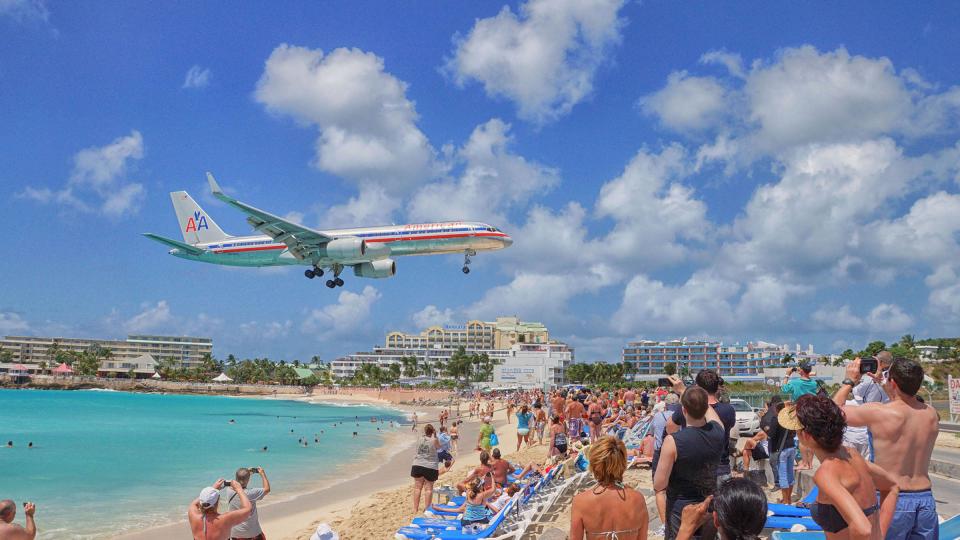 Witness the planes at Maho Beach
The airplane flyovers at top-rated Maho Beach are one of the most famous attractions on all of St Martin. With the stunning beach located just past the Princess Juliana International Airport, visitors can soak up the island sun while feeling the roar of jet engines passing right over their heads. It's an experience not to be missed!
Snorkel around Pinel Island
A popular rest and relaxation place among locals, Pinel Island is a superb location for enjoying your favorite water activities like snorkeling, kayaking, and stand up paddleboarding.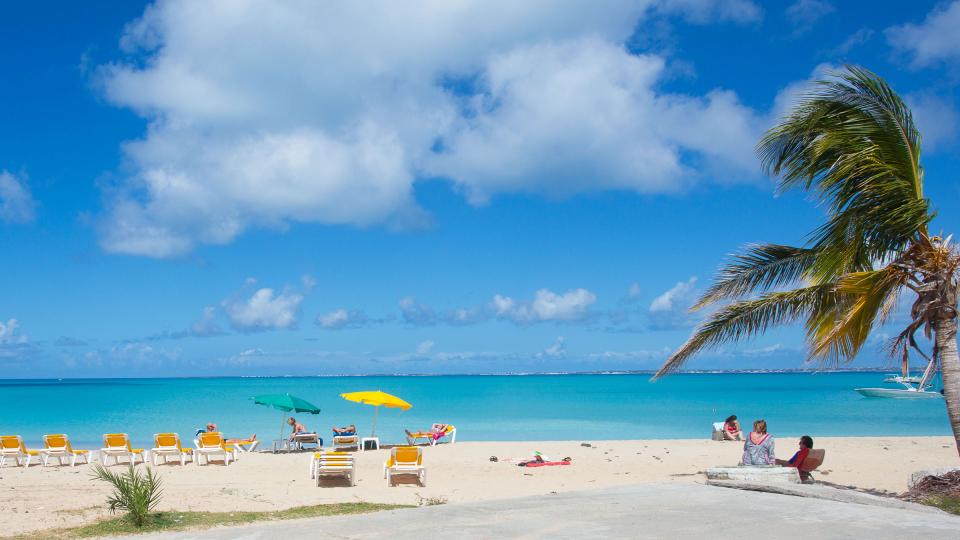 Enjoy the nightlife on Anguilla
Venture on over to Sandy Island, Anguilla, a nice secluded little spot to grab lunch that is only accessible by boat. And once the sun goes down, immerse yourself in the vibrant nightlife that the island of Anguilla has become known for.
Sample the cuisine at Grande Case
The bustling harbor of Grande Case is nicknamed the "Gourmet Capital of the Caribbean" and it is definitely worth your time during a St Martin sailing holiday. Bring your appetite and tempt your taste buds with the island's local flavors and authentic French, Caribbean, and Creole dishes.
Spend the day on Colombier Beach
Dig your toes into the white sugar-like sand on Colombier Beach, one of the most beautiful beaches you'll ever lay eyes on. Bask in the island sun and relax in style at this superb St Martin location.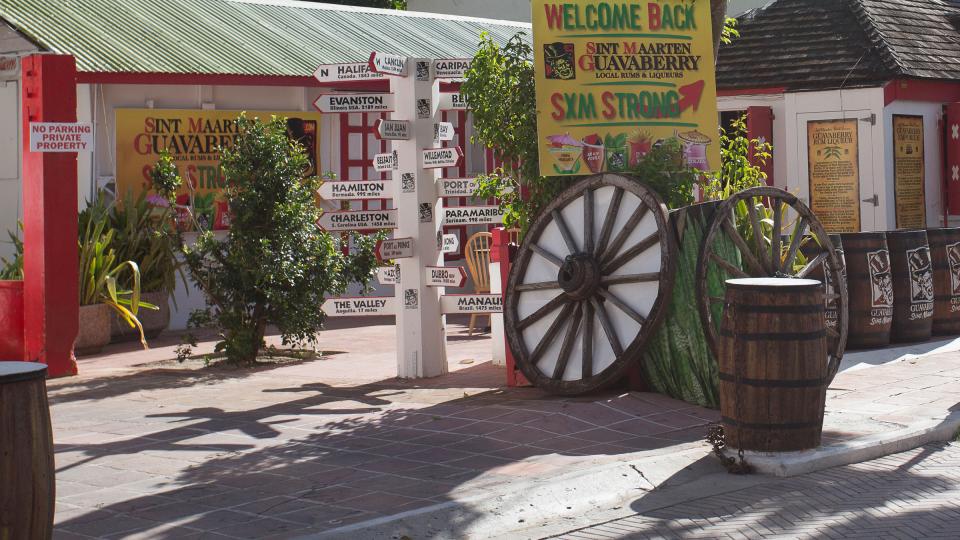 Stroll the streets of Philipsburg
Visit Philipsburg, the capital of Dutch Sint Maarten to enjoy some duty-free shopping. Be sure to pay a visit to the Guavaberry Emporium for some colourful photo opportunities and to purchase some of the locally-produced rum for yourself and for your friends back home. And if you're into gambling, there are a number of casinos in Philipsburg as well.
Visit celebrity hot-spot St Barts
Slip away to for some fine dining and upscale retail therapy along the streets of St Barts, which has become a popular holiday destination among celebrities and A-listers.
There is so much to see and do in St Martin and something to satisfy everyone in your charter party. Whether you choose to spend your days unwinding under the Caribbean sun, searching for new adventures, soaking up the local culture, or enjoying your own perfect mix of all three, fantastic holiday memories are just waiting to be made by you and your loved ones in St Martin!