Last Updated: April 10, 2019 Terese Kerrigan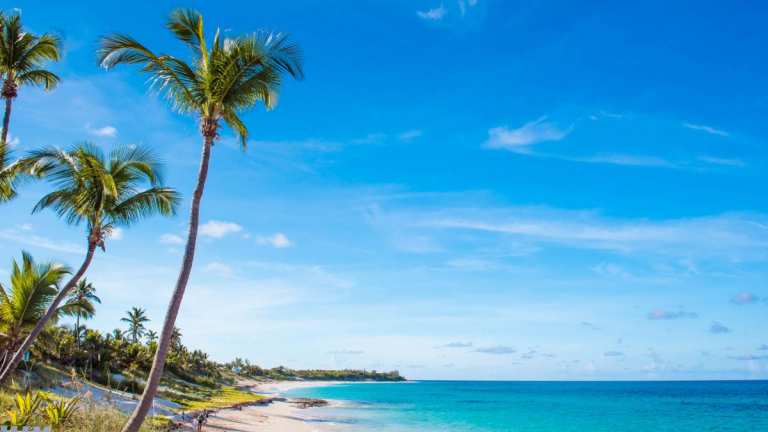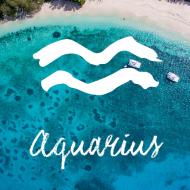 Perfect Destination for an Aquarius: 
Remote, scarcely populated and all but unexplored, the many islands of the Seychelles let you live out your castaway dreams. The spectacular Seychelles rewards intrepid Aquarian travellers with warm weather, spectacular wildlife and mesmerising scenery. Every day is different in the Seychelles with endless sports and activities including swimming, surfing and diving. 
Mahé Island's thick forests hide many rare plant and animal species, including some locals that are exclusive to the Seychelles. Aquarians will feel energised when hiking the many mountains for the rewarding views and meeting remarkable and unusual wildlife, including carnivorous pitcher plants, the Seychelles' 26 species of land-dwelling crab and 100-year-old giant Aldabra tortoises. 
Add a catamaran with a small group of their closest friends, and it will be happy sailing for an Aquarian discovering this incredible archipelago of 115 islands.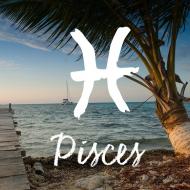 PISCES (19th February - 20th March) 
Pisces need their freedom to explore and don't want to be restricted by strict itineraries. Their ideal vacation will preferably be by the water, give them a chance to step back in time, provide plenty of opportunity for self-exploration and a chance to absorb their surroundings.
Perfect Destination for a Pisces:
A Piscean will literally be in their element in Belize, surrounded by seemingly endless calm, blue waters. This unspoilt part of Central America provides plenty of opportunities for a Pisces to relax on the trampoline of their yacht with a good book or just to take in their stunning surroundings in some of the quietest and most beautiful surroundings on earth. 
Pisces will love the experience of snorkelling, diving and fishing in the lagoons and Cays surrounding Belize, including Glover's reef, the reef of Carrie Bow and the Great Blue Hole. On land, visiting Mayan temples hidden in dense rainforests filled with exotic, colourful creatures will amaze.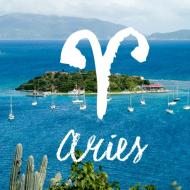 ARIES (21st March - 19th April)
Adventurous Aries are born to travel. They are fiery, impulsive and are the type to book a vacation on a whim or last minute. Aries revel in activity, meeting new people and exploring new destinations. The perfect vacation for an Aries combines their love of adventure and plenty of outdoor activities.
Perfect Destination for an Aries:
With warm Caribbean weather throughout the year and a kaleidoscope of aquamarine waters and bougainvillea-dusted hillsides, Tortola is a travelling Aries' paradise. This is the yacht charter capital of the Caribbean and arguably the most famous sailing destination in the world. The yacht-filled harbours, sun-soaked white-sand beaches, colourful culture, delightful pirate bars and awe-inspiring shipwreck dives are adventurers delight. With so much to do, immersing themselves in island life will energise an Aries – Explore the unique dive sites, ride horses, play footy or volleyball on the beach, taste the French-Caribbean fusion cuisine and explore the tiny villages scattered along Tortola's shores.
Aries will also love the competitive nature of the numerous water sports and sailing regattas that take place in the British Virgin Islands annually. The BVI Spring Regatta & Sailing Festival is a fan-favorite as it has something for everyone, whether you come to race, cruise, or just party!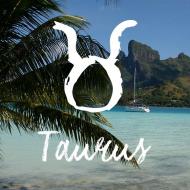 TAURUS (20th April - 20th May)
Tauruses are romantics at heart and love a self-indulgent vacation spent unwinding with their closest friends and/or family. The normal life of a Taurus is a busy one, so they love having a vacation to look forward to and plenty of time to plan all of the details. They are not last minute, impulsive vacation bookers.
Perfect Destination for a Taurus:
There's no vacation destination more romantic than Tahiti. With sweeping white beaches, lush green flora, waterfalls, grottos and hidden caverns, Taurus will find peace from first-world chaos in Tahiti. Tauruses will enjoy visiting the black pearl farms and relax in luxurious island resorts or on pristine white-sand beaches on the Vanilla Island Taha'a, snorkel off Bora Bora the 'pearl of the pacific' and playground of the rich and famous. The bucket-list worthy overwater bungalows in Bora Bora will be one of the highlights of the trip for a Taurus.
The local cuisine and fresh seafood provide an excellent treat. An independent yacht charter from 'The Sacred Island' of Raiatea makes for a divine vacation for a Taurus, with plenty of things to see and do, they are able to plan their itinerary down to the very last detail if they desire.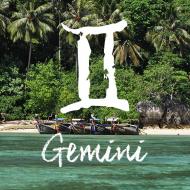 Perfect Destination for a Gemini:
The 'land of smiles' is not only a great value vacation destination but also offers a year-round tropical climate with the mercury averaging 26 degrees Celsius. Phuket is the perfect base for a Gemini to explore exotic sites including Phi Phi Island, Phang Nga Bay and Krabi Lagoon. There are numerous secluded coves with majestic limestone islands rising from the sea and gentle palm fringed sandy beaches to discover.
The lively night life of Phuket town and Phi Phi Island and friendly locals will satisfy every Gemini's social desire. Thailand's world-class water sports, scuba diving, deep sea fishing and snorkelling with exotic fish, leopard sharks and turtles and delicious Thai cuisine will ensure an exciting and a truly memorable water-based vacation.

CANCER (21st June - 22nd July)
Artistic and deep thinking, Cancerians value a close group of family and friends around them for support. Cancerians aren't typically adventurous and normally enjoy the comforts of home over exploring the world. However, they are at ease when sharing a vacation with their trusted family or friends.
Perfect Destination for a Cancer:
With water the clearest blue and some of the easiest cruising in the South Pacific, Tonga is a spectacular destination to take a step back in time and slow down. Cancerians will feel comfortable and welcome experiencing the hospitality of the locals in traditional Tongan villages. Indulging in a customary 'beach feast' and witnessing the cultural song and dance performances are a must in Tonga.
Between the 176 Tongan islands, Cancerian's will delight in sharing the experience of sailing next to humpback whales and white dolphins, and exploring the seemingly endless number of beautiful lagoons and caves with their closest loved ones. As artistic souls, Cancerians will appreciate the white sand beaches and the fascinating tropical fish including blue damsels or colourful shoals of parrotfish.

LEO (23rd July - 22nd August)
Leo's love a life of luxury and vacations are no exception. Whilst on vacation a Leo loves to splash their hard earned cash on a unique vacation that centres on them. A supreme vacation destination for a Leo is one that with be the envy of all their friends and offers plenty of pampering, good food, shopping and photo opportunities.
Perfect Destination for a Leo:
Tucked away in the Caribbean's Windward Islands, St. Lucia oozes luxury and provides the ideal gateway for exploring nearby Martinique, Guadeloupe, St. Vincent, the Grenadines and Tobago Cays.Towering two thousand feet above lush, tropical landscape, St. Lucia's famous Pitons set the scene for an exotic and indulgent adventure around an island of white sand beaches and jungle trails to picturesque forest falls.
If sailing on their own private yacht around the Caribbean isn't enough to titillate a Leo, they will adore relaxing in the spas, relaxing in the decadent beach resorts, exploring the art galleries and perusing the boutique shops of Rodney Bay. A sailing vacation in the St Lucia will make a Leo feel like a Caribbean King (or Queen) and equip them all the insta-bragging rights they desire.

VIRGO (23rd August - 22nd September)
There is none more organised than a Virgo. When planning a vacation, a Virgo will have every minute detail mapped out and scheduled in an itinerary, there's nothing they haven't thought of. In saying this, Virgo's are in touch with the world and themselves; they love nature and enjoy practising wellness.
Perfect Destination for a Virgo:
With 1,000 or more islands off Croatia's famous Dalmatian Coast, a Virgo will be in itinerary planning heaven. They will love the food, culture, traditional towns and natural wonders found on the islands of Hvar, Vis, Brac, Solta and Trogir.
Krka national park will astound a Virgo, they will love the peace of the dramatic Krka falls and feel at home in the unspoilt coves, mountains and forests. A Croatian sailing vacation is a perfect way for a Virgo to chart their own adventure in a Mediterranean paradise of turquoise seas with, delicious fresh seafood and friendly, welcoming locals.

LIBRA (23rd September - 22nd October)
Libras are a conscientious and social traveller. They will be enjoying their vacation most when they know the people they are sharing their vacation with are having a good time. Libra's are not independent travellers and would prefer to share a fun vacation destination with a group of friends.
Perfect Destination for a Libra:
Sailing from Corfu means a Libra can visit the hilly and wooded, scenic islands, with beautiful beaches, secluded coves and picturesque towns, villages and bays that can only be reached by water. There is so much to do in this part of the world; not only does the Ionian offer spectacular sailing, but is also ideal for water sports including windsurfing, kitesurfing, canoeing and snorkelling.
Good times are guaranteed! Libras will love all of the opportunities to take advantage of the unbeatable nightlife on Corfu, Lefkas and smaller Tavernas on Paxos. Participating in some traditional Greek dancing is also a must!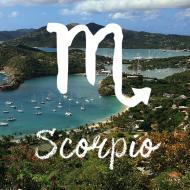 SCORPIO (23rd October - 21st November)
Scorpios love to take the road less travelled and explore new destinations that their peers may not have initially chosen. Scorpios are curious nomads and want to understand the people and culture of their destination. They also aren't afraid to let their hair down whilst on vacation.
Perfect Destination for a Scorpio:
A sailing vacation guarantees fun, lazy days and wild nights. Scorpios looking for adventure will find it all over this action-packed Caribbean Island, where the latest craze is exploring by ATV. Antigua and its smaller surrounding islands offer a little bit of everything – water sports, hiking, fishing, 300ft rope tours, friendly people and lively culture.
In Deep Bay Scorpios will enjoy snorkelling and diving the Andes shipwreck and exploring the twenty tiny islets around Great Bird Island. Green Island offers an unspoilt hideaway of exotic birds, pelicans and brilliant white sand beaches. A short sail away Scorpios will love exploring the pink sand shores of Barbuda and snorkelling with spotted eagle rays and stingrays.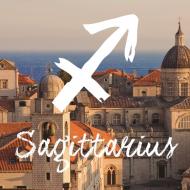 SAGITTARIUS (22nd November - 21st December)
Travelling is more than a vacation for a Sagittarius; it's an opportunity to experience a new perspective of life. Sagittarius love to be on the go, but do not like a restrictive vacation with strict itineraries, they love having the freedom to change plans as they go depending how they feel.
Perfect Destination for a Sagittarius:
With so many historic towns, fishing villages and national parks to explore, Sagittarius' will be in vacation heaven on Croatia's Adriatic Coast with plenty of things to keep them constantly occupied. The stunning islands of Mljet, Ston, Sipan and Korcula all offer something unique and exciting to experience.
If a Sagittarius happens to be a fan of the popular television series Game of Thrones, they will love the opportunity to recreate the scenes in all of the famous film sights throughout the fortified city of Dubrovnik and its surrounding islands. View our guide that we've put together for you.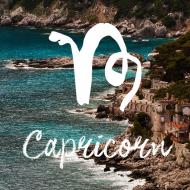 CAPRICORN (22nd December - 19 January)
Capricorns know how to do a vacation right; their perfect destination has plenty of history, heritage and culture. They are incredibly ambitious people, so although they may not travel often, when they do, they always attempt to make it an epic experience. Because of their family focus, A Capricorn prefers to share a vacation with their family rather than friends.
Perfect Destination for a Capricorn:
Sailing the Amalfi Coast is an ultimate bucket list item and that makes it the perfect vacation for a Capricorn. The Amalfi Coast offers superb sightseeing, excellent shopping and some of the best food in the world. Experience authentic Italy in Cetara, Ponza and Piccola or and soak up the opulence of the lavish islands of Capri, Positano and Ischia. Capricorns will love the history of sites like Castello Aragonese, Pompeii and Mount Vesuvius.
Capricorns who are food and wine afficianados need to check out our Wine and Sail Flotilla. This vacation combines some of the best sailing in the Mediterranean with tastings of local produce and wine and the chance to meet the artisans who make it.