Published: February 26, 2019 Terese Kerrigan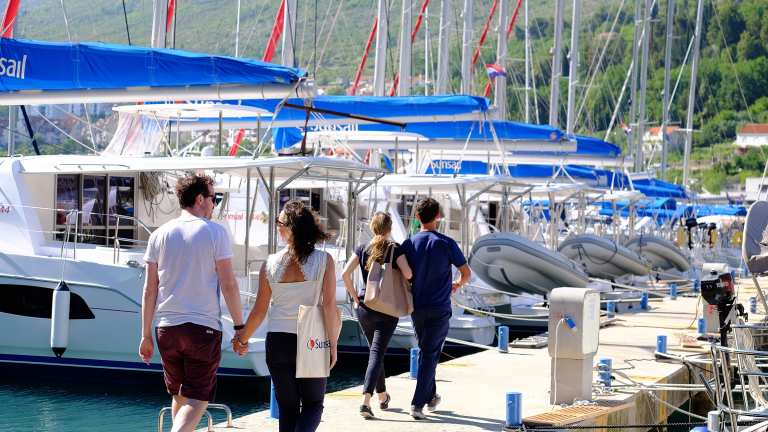 You've seen the stunning vista shots, maybe you've even heard some salty stories. But the real question lies: Does sailing in Croatia suit everyone? The simple answer: Without a doubt. 
Croatia's dazzling Dalmatian Coast entices visitors with fascinating culture and desirable sailing conditions but its greatest appeal as a sailing destination lies in the diversity of its coast. There are more than 1,000 islands, islets and reefs strung across its coastline, which leaves every sailor open to a surplus of island-hopping opportunity.
Days on Croatia's azure waters are spent under sun-drenched skies with armies of yacht enthusiasts wishing that their vacation time would stand still. One of the best ways to discover this Mediterranean destination's enchanting splendour is sailing along the coast either by bareboat or as part of a group sailing flotilla.
To experience the authentic culture of the Dalmatian Coast, we rallied together the top six things to see and do, depending on your unique travel style. While designing your perfect getaway in Croatia, consider these six hot spot experiences to make the most of your time on the water.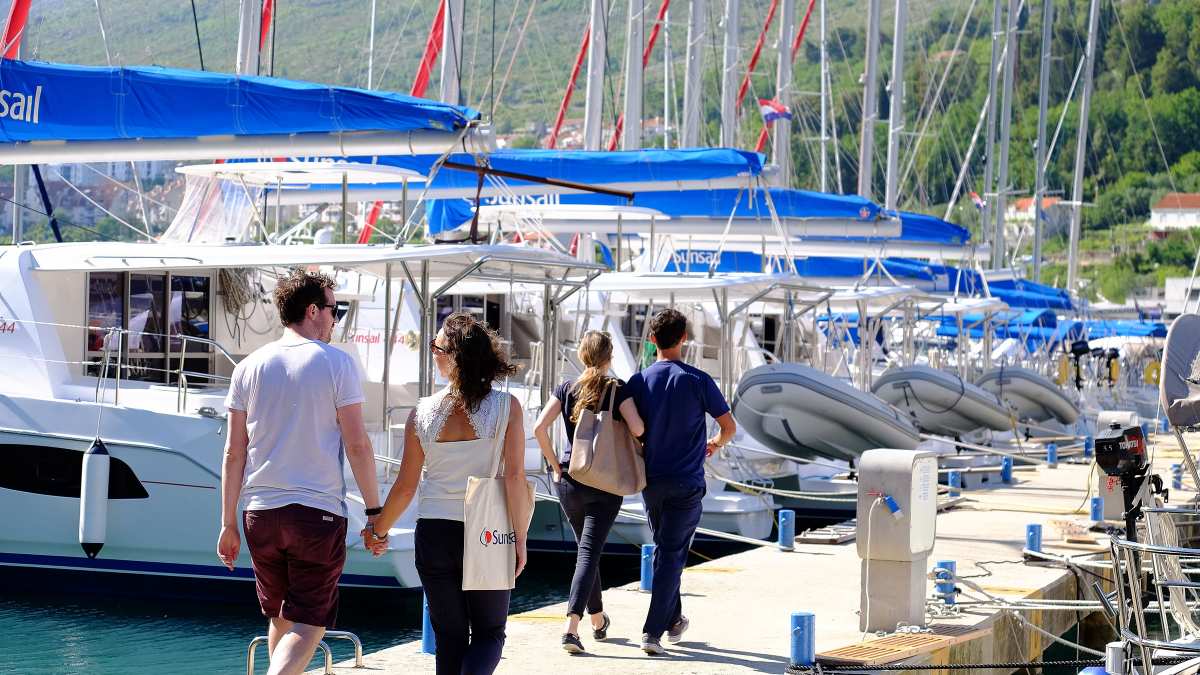 Biševo Island
The tiny island of Biševo is located just southwest of Vis and home to the world-famous Blue Cave. Here, beautiful natural light and colorful reflections create a wondrous illuminated experience that leave admirers wonderstruck. For those that would rather not sail too far off course to the island, you have the option to take a sightseeing boat tour to the Blue Cave of Biševo.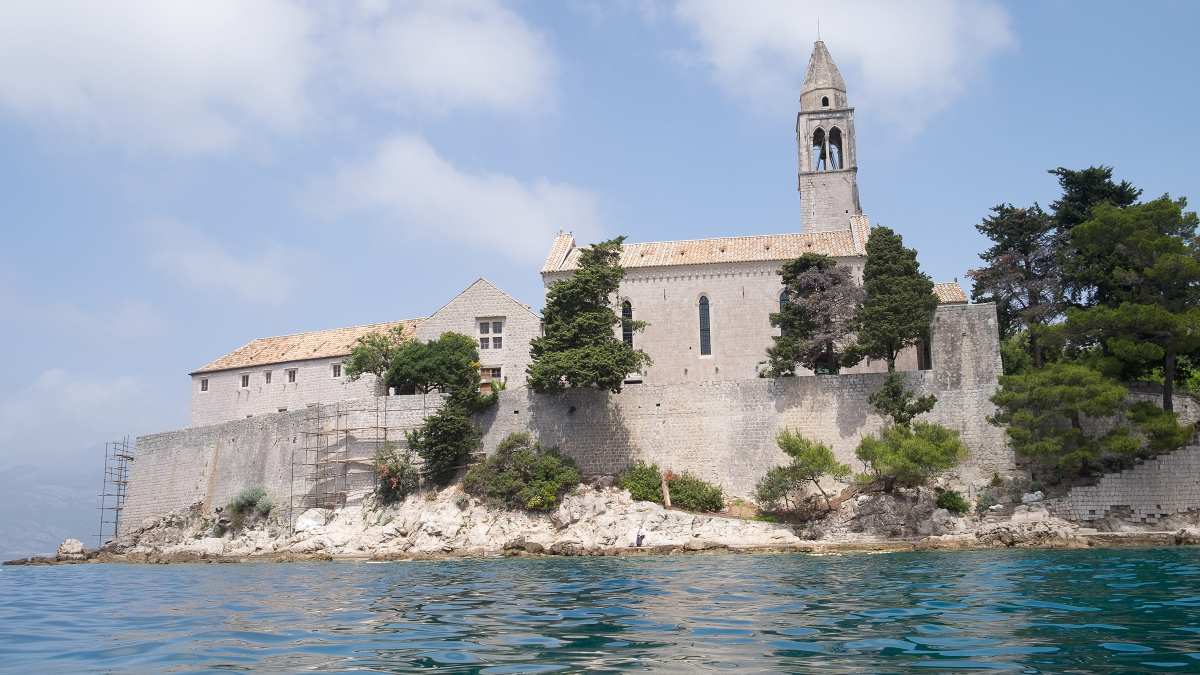 Brač Beaches
The large Adriatic island of Brač is popular among visitors for its bustling seaside towns and stunning soft-sand beaches. A bareboat or flotilla sailing vacation allows you the freedom to fully immerse yourself into exploring both aspects intimately. Be sure to plan a visit to Zlatni Rat Beach, also known as Golden Cape or Golden Horn, one of the top-rated beaches in Europe sitting pretty on the southern coast of Brač.
Šešula Bay
Nestled into the island of Šolta, the well-protected anchorage of Šešula Bay is a serene haven frequented for its delicious restaurants ashore and memorable atmosphere. One of the most visited bays of the western part of the island, Šešula Bay boasts a dive centre and a vast playing field to take up kayaking and snorkeling through the bay's sea floor lush with marine life.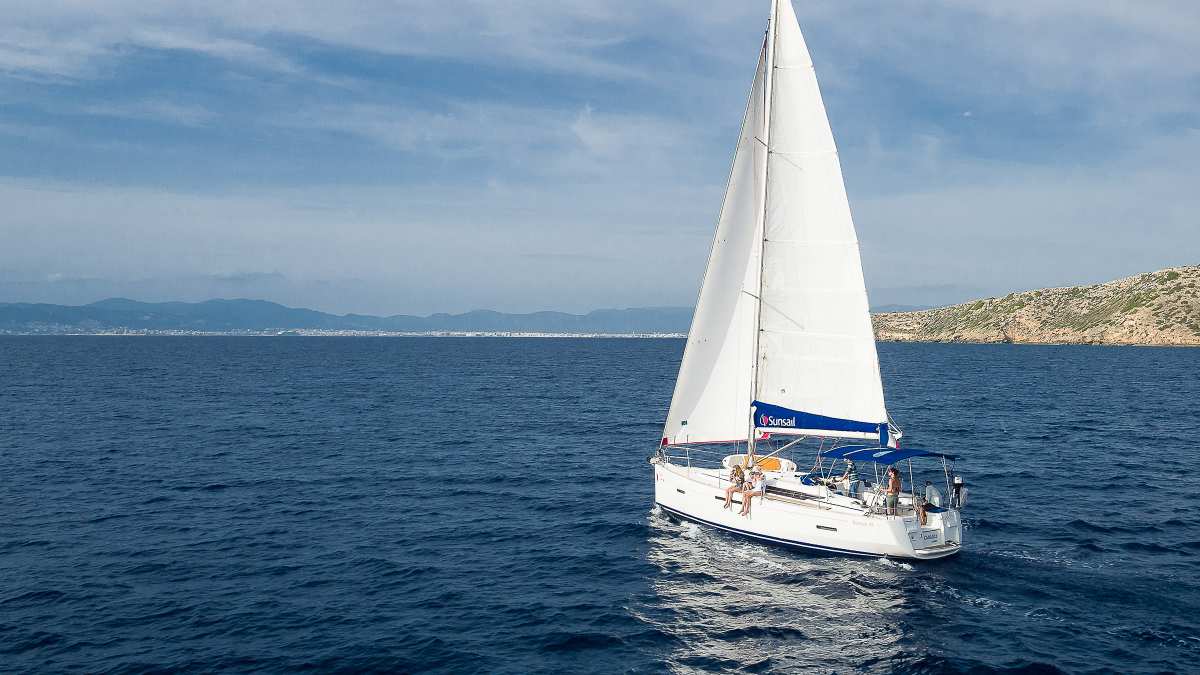 Jelsa Cuisine
While cruising along the breathtaking shores of Hvar Island, spend some time touring the lovely waterfront town of Jelsa, which is known for its authentic cuisine, fine dining, and local wine pairings. Tempt your taste buds with the delightful flavors and fresh seafood dishes that the traditional restaurants, or konobas, are serving up that day. A visit to Jelsa also allows you the chance to catch the sea plane between Jelsa and Split if you wish to enjoy incredible views of Dalmatia's capital city.
Stari Grad UNESCO Site
Stari Grad, located on the north side of Hvar, is just one of Croatia's UNESCO Protected World Heritage Sites, making it worthy of a visit during your Croatian sailing vacation. On shore, enjoy scenic hikes with panoramic views of well-preserved landscapes and off shore, enjoy swimming or snorkeling throughout the pristine surrounding waters.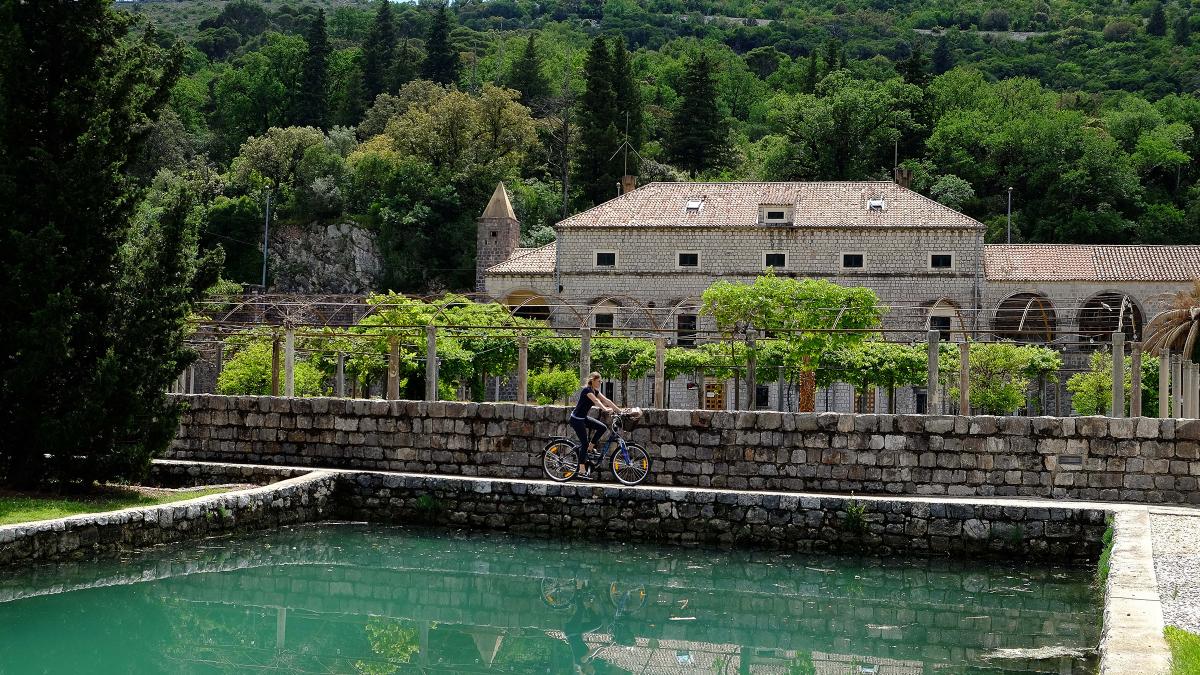 Visit Vis
The most remote of Croatia's main islands, Vis is the perfect place to escape and enjoy some "island time" peace and quiet, exactly how you please. The island of Vis is less touristy and remains unspoiled due to its location, making it a prime spot for uncrowded relaxation, snorkeling, and cocktail-sipping. Stunning Stivina Bay is also found here and is one of the best beaches you'll encounter on your travels. Boasting a stunning beach that is hidden behind towering cliffs, Stivina Bay is a place for unwinding in deep azure blues.
Whether you decide to set off on your own bareboat charter or voyage with a social twist on flotilla, Croatia's captivating chain of islands belong at the very top of your bucket list. Serving as a spectacular island-hopping arena for those looking for a real vacation kick, the ancient Dalmatian Coast delivers on every front.