Published: February 6, 2020 Terese Kerrigan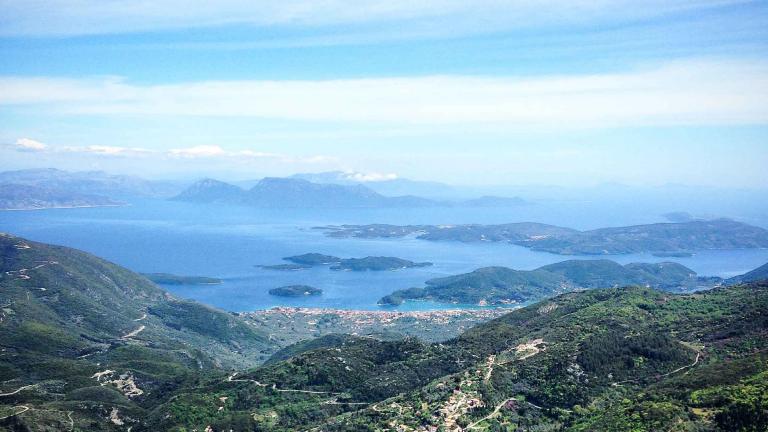 Deemed "Britain's most successful sailor", Ian Walker holds two silver Olympic medals. For 25 years, he spent most of the time on the water in a professional capacity. Ian Walker reveals his favorite vacation is a weeklong bareboat yacht charter. He believes sailing is the best way to spend quality time with his wife and two teenage daughters. 
"Perhaps it is because I am approaching 50, or more likely it is because I can think of no better way to spend quality time with my family," says Walker.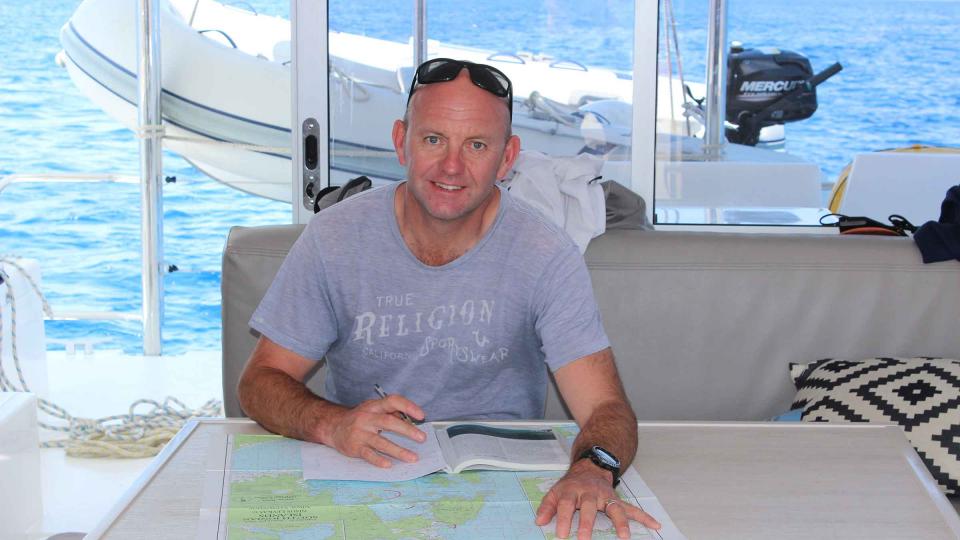 In early July, the Walkers went on vacation in Lefkas on a Sunsail 444 catamaran. They invited three other families, creating their own Lefkas flotilla. The Walkers are proof that large group charters are not only possible but fun.
Lefkas wasn't the family's first sailing vacation destination, and it likely won't be their last. They've journeyed to Majorca, the British Virgin Islands, Croatia and most recently the Ionians. Each destination offers a unique experience with a diverse history and spectacular landscapes. There's plenty to do on and off the yacht. Teens and kids may prefer adrenaline-filled watersports over long, winding walks through walled cities. The Caribbean and Mediterranean are the perfect vacation setting for their entire family.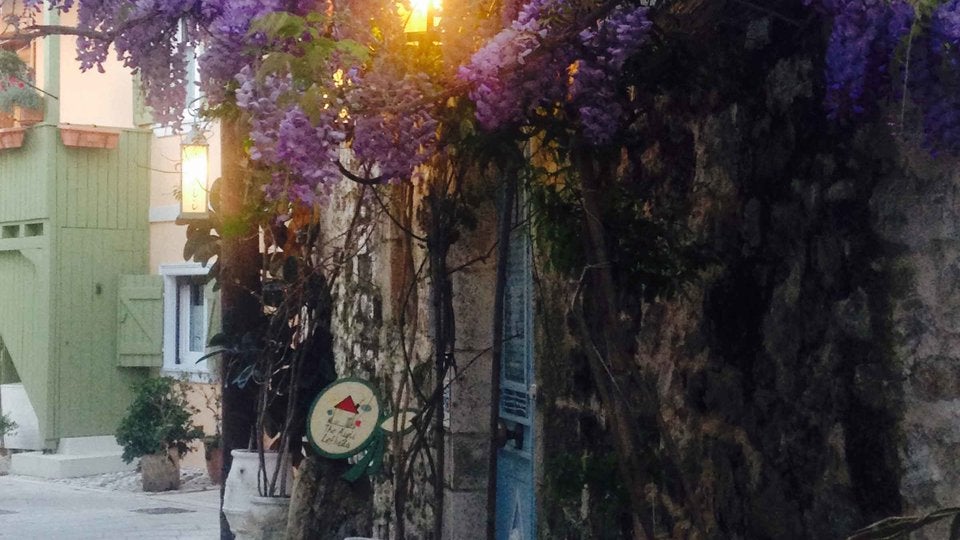 A short flight kept them jetlag-free so they could immediately explore their surroundings. Their first stop took them to Lefkada or Lefkas Town, located on the northern end of the island of Lefkas. "Lefkas Town sits at the entrance to the canal that connects the protected waters to the East with the more exposed waters to the West." During high season, this spirited town becomes a popular evening anchorage.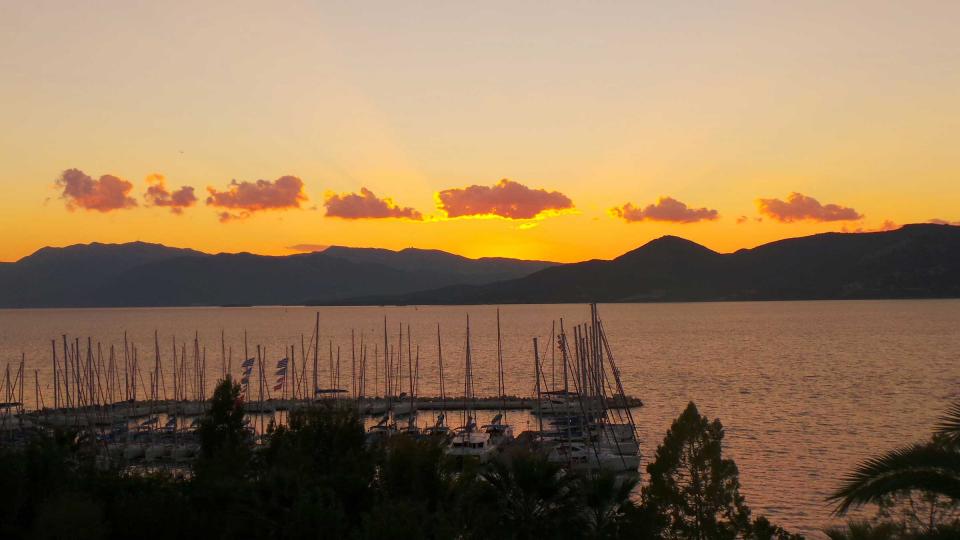 The shallow anchorages in the Level 2 sailing area are no problem with the Sunsail 444. Walker favors the catamaran's stable platform, space for watertoys and manoeuverability. "Despite their size, the twin engines mean you're surprisingly manoeuverable - even if you have to sometimes allow for more windage. Above all, the catamaran offers plenty of space and separation for two families onboard in one hull each."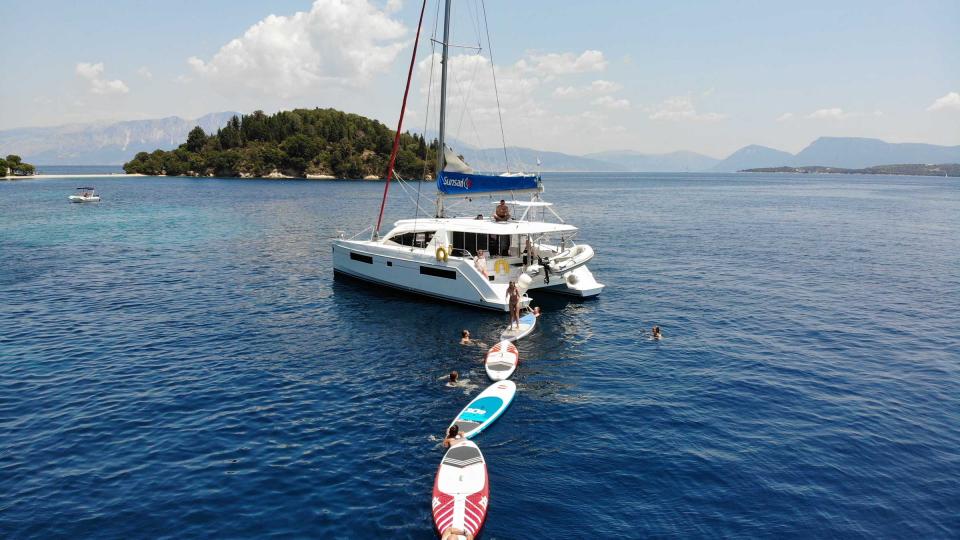 When off land, the family spent days swimming and cruising to their next stop, which took some coordination. Light morning winds and stronger afternoon breezes made it necessary to get started as early as possible. "It didn't pay to arrive too late at the more popular anchorages."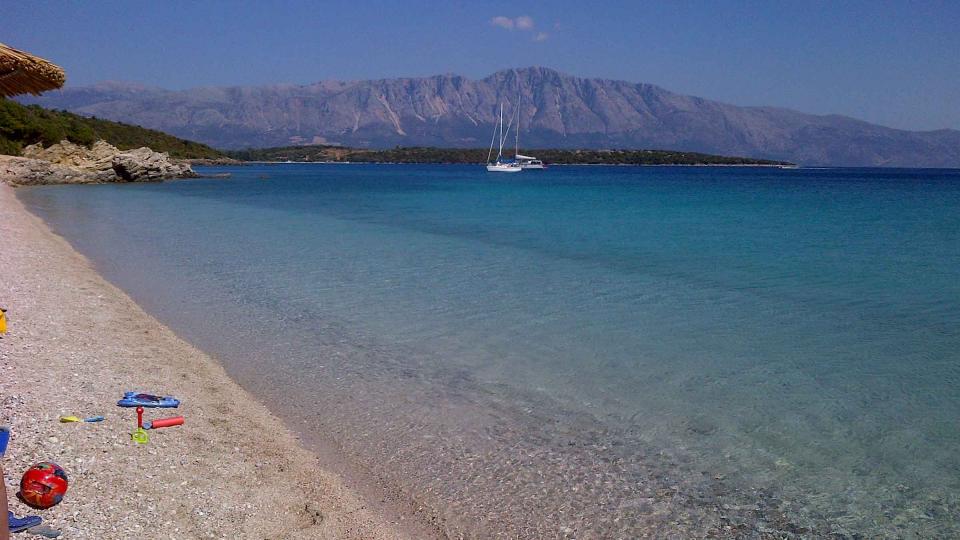 The Walkers' flotilla sailed another five days, stopping at night in Palairos (or Paleros), Vassiliki, Fiskardo and Kioni. Walker enthused, "The anchorages got better and better. One thing we quickly learned was that it was better to have the freedom to do what each wanted." 
While immersing in Greek lifestyle, the Walkers compiled a list of the top three places to eat and drink. 
1. Mills on the Hill in Fiscardo
For fantastic views over Fiscardo Bay, be sure to stop at Mills on the Hill. Fiscardo is a small fishing village where you'll delight in freshly caught seafood.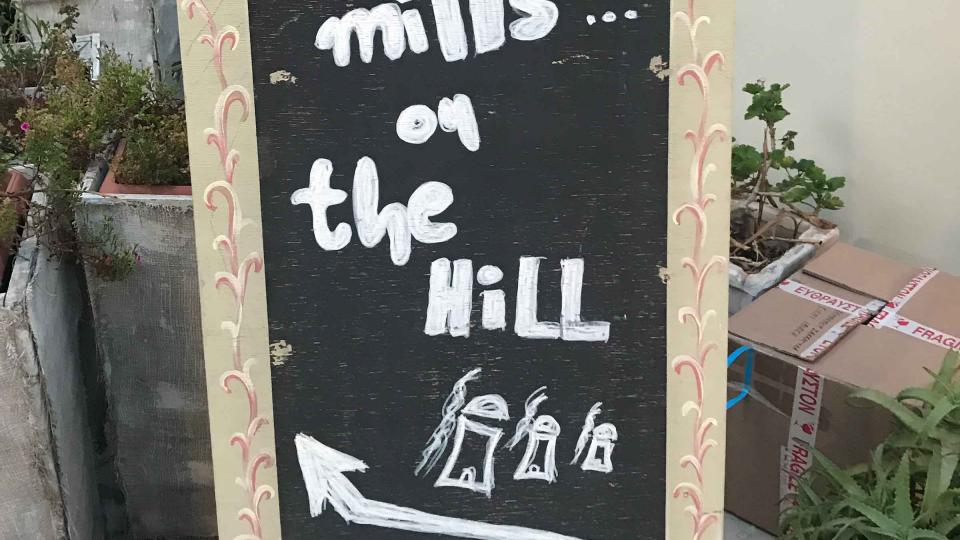 2. New Mill Tavern in 

Palairos

 
A recommended stop for sailors and travellers, the New Mill Tavern offers a lush courtyard with mountain views. Be sure to indulge in local favourites like tzatziki, slow-roasted lamb dishes, and king-size prawns. 

3. Cocktails in Yacht Club 
Palairos
Looking for the absolute best Ionian sunset? Look no further than the Yacht Club Palairos. 
Discover for yourself what it's like to spend quality time on the water with your family and friends. If you're looking for top-notch cuisine and jaw-dropping vistas, a sailing vacation from our base in Lefkas is the perfect launching pad. 
Interested in a Lefkas sailing vacation of your own? You don't have to be an Olympic medalist to set off on your next adventure in the Mediterranean.