Published: April 4, 2023 Captain Patrick Latcham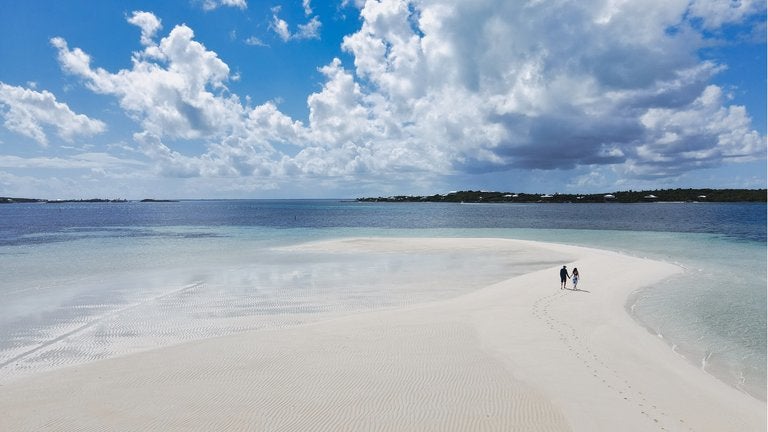 Ahoy, Captain Patrick Latcham here. In October of 2022, I had the joy of visiting the Abacos with some of my closest friends. With the destruction of Hurricane Dorian in 2019, we came in with some hesitation. However, at the trip's end, we left with confidence that we had chosen the right destination. The resilient people, the unique offerings from each cay, and the fantastic underwater life make this a must-visit destination.  
We have chosen a few highlights to share with you and your next adventure to the Abacos, Bahamas.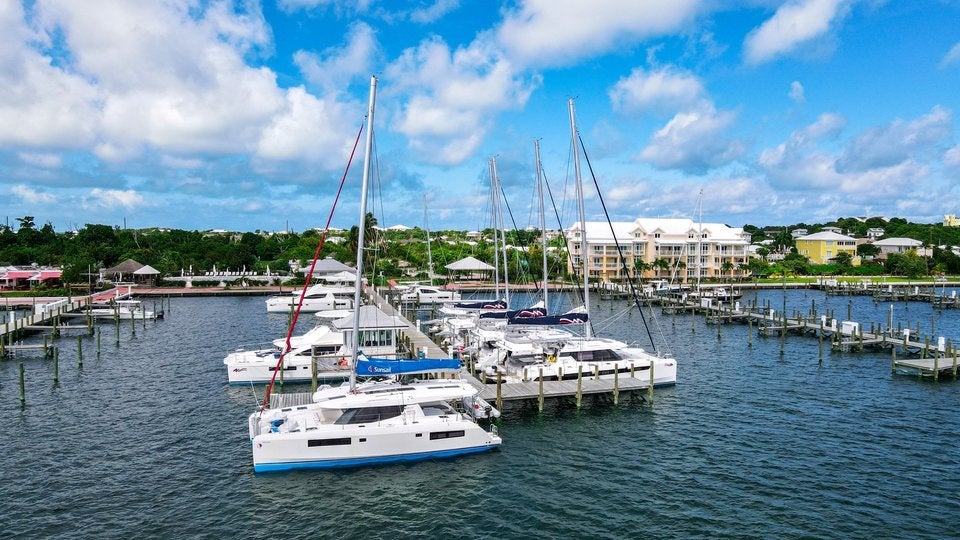 Great Abaco & Marsh Harbor
Upon landing in Great Abaco, some of the destruction is still visible. On our way to the marina, our cab driver told us that her house had been moved about 50 feet when she returned home! These residents are no strangers to hurricanes and have worked tirelessly to rebuild their community. As the trip progressed, it became clear that the Abacos were indeed open and ready for tourism. The charter islands and major hotels have been rebuilt, and the locals are grateful for your patronage. We experienced strong attention to detail and excellent service everywhere we went. 
The default for Sunsail is a 6 pm board and spending the night in the harbor. With this option, you can take your time, provision, and enjoy the amenities of the Abaco Beach Resort. It's a lovely spot with a pool, kayaks, beach, and restaurant. Additionally, if you have an early arrival, you can request and pay an additional fee for early boarding and check-in (subject to availability).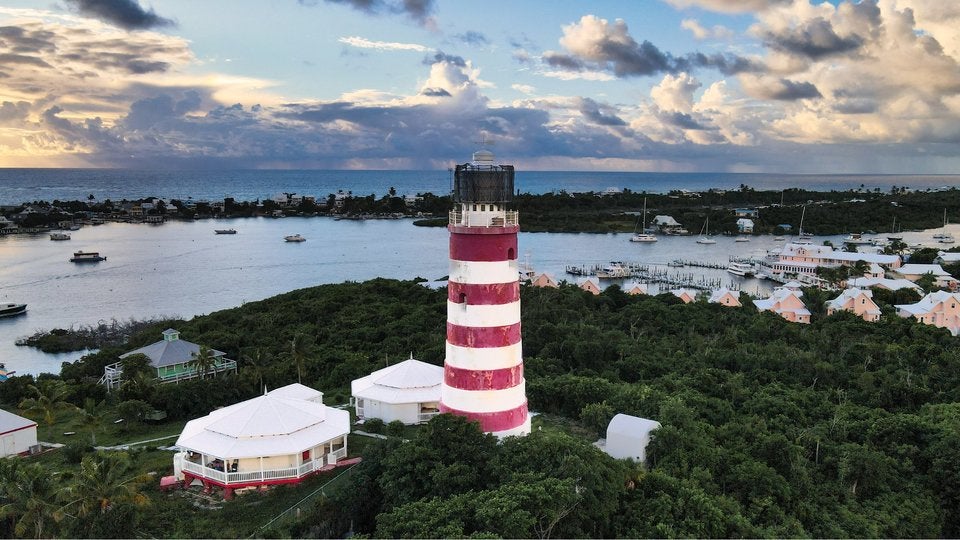 Nunjack/Manjack
Nunjack was undoubtedly a highlight for us. On the SW part of Nunjack, there are mooring balls about 150 yards off of a beach. Once ashore, you are greeted by chickens! There is a nice little beach park with marked trails and a beautiful little beach. We found some coconut harvesting tools and decided to try them out. It turns out husking a coconut is much harder than you think! [Much easier to use a corkscrew if you just want the coconut water]
From the anchorage, if you follow the southern tip of the island, there is an entrance to the channel where you can explore a thriving Mangrove forest packed with sea life. We explored via dingy and spotted Turtles, fish, a manta ray, and some really cool birds!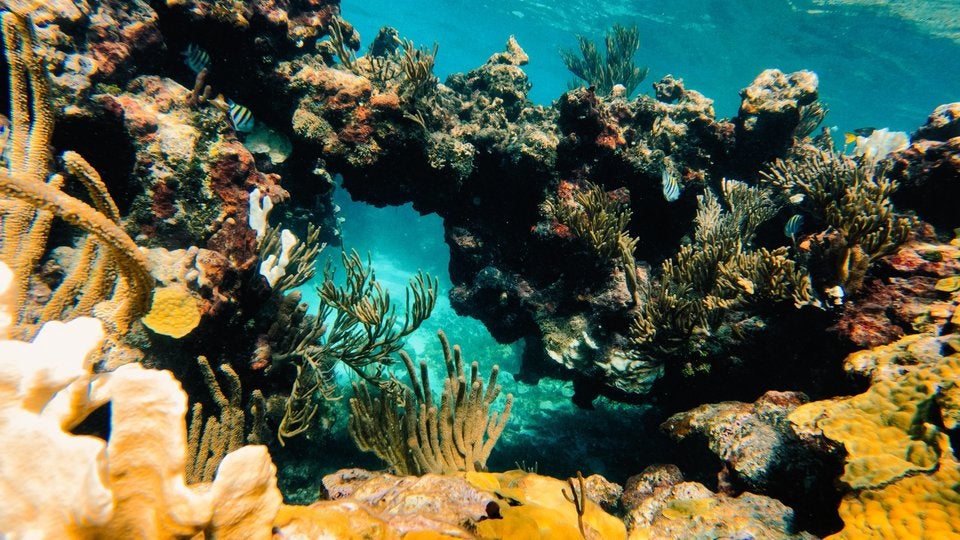 Great Guana Cay
Looking for some fun happening bars and nightlife in the Abacos? Great Guana Cay is a guaranteed good time. By day, Nipper's Beach Bar and Grille is much more than just a place to eat. It features beautiful beach views, a gift shop, and two pools. Nipper's is famous for their Sunday Pig Roast buffet and occasional live music. We went there on a low-season Sunday, and the place was packed with people dancing and having a good time. By night, Grabbers Bar and Grille is the place to be, located very nearby in Fisher's bay (great overnight anchorage). Grabbers had fun lawn games, hammocks, and some delicious rum punch.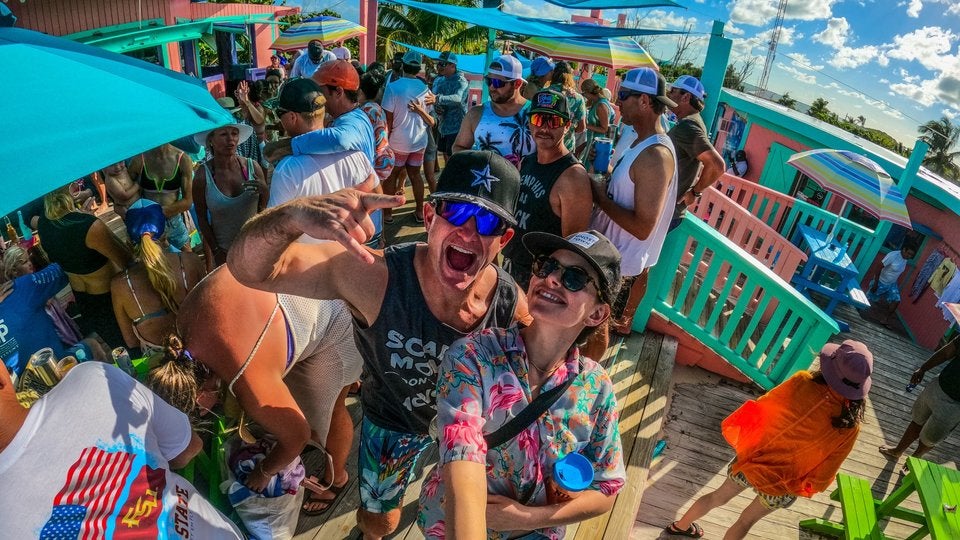 Green Turtle Cay
Green Turtle Cay is home to historic New Plymouth. A tiny colorful town that
contains a post office, a bank, a customs and immigration office, four grocery stores, several restaurants, bars, churches, and a museum. We loved the conch salad from the Wrecking Tree, but all the bars and restaurants seemed to have good homemade options with local island flavors. On the quieter north end of the island, you will find larger resorts and marinas, including the Green Turtle Club and Bluff House. We enjoyed walking around the historic town of New Plymouth and highly recommend checking it out.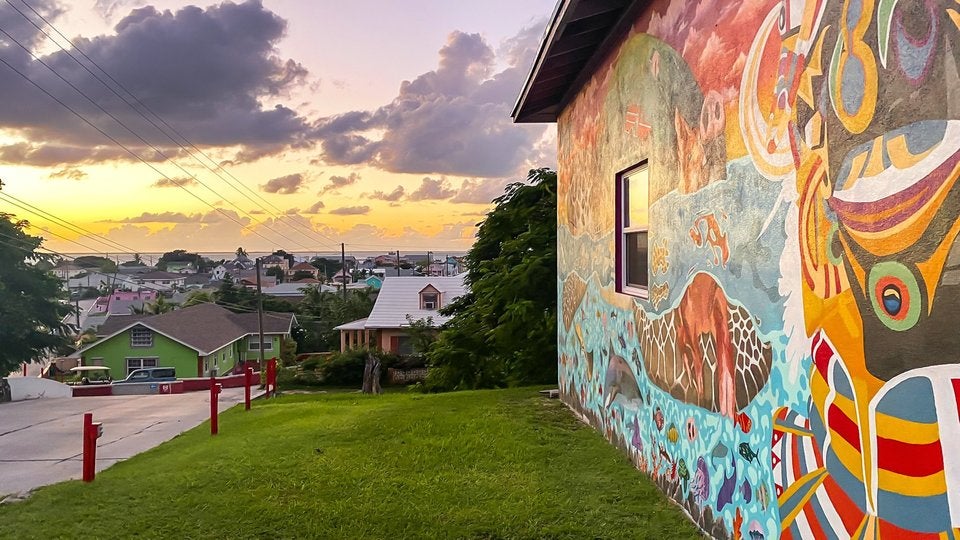 Honorable Mentions
The sand bar on Tahiti Beach, Elbow Cay
Snorkeling off the NW side of Great Guana, on the Atlantic side (We anchored before hopping in the dingy to explore these expansive untouched reefs.)
Lobster Fishing on Powell Cay 
Hope Town Lighthouse 
All in all, we had the trip of a lifetime. We made memories and bonds that will stay with us forever, and I can only dream about the next time I will visit this incredible place. Sailing in the Abacos should be on everyone's bucket list! If you are debating returning or going to the Abacos for the first time, I can confidently say that you should take the plunge. Not only have the charter islands been rebuilt, but the locals are so ready to embrace tourism that you will receive a level of service that we have not experienced at other destinations. It is time to support this fantastic destination and everything the islands offer.
All the best,
-Captain Patrick