Published: January 10, 2020 Terese Kerrigan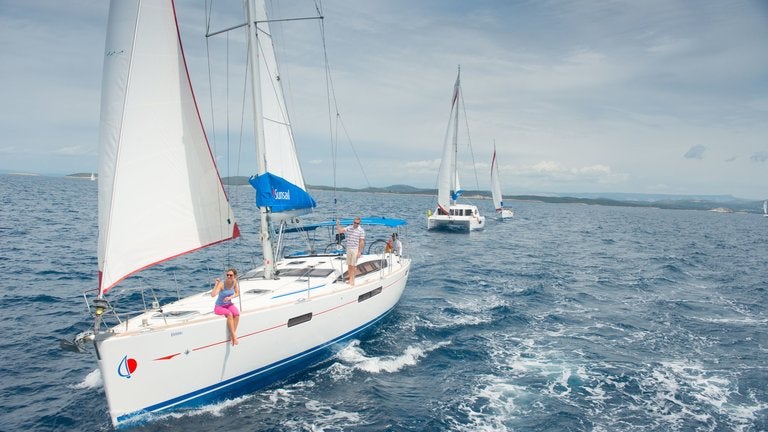 Rome, London, Paris… each of these perennial travel favorites are obvious jet-setting spots that have millions of tourists hot on their pursuit. Year after year, they are among the top-visited cities for their rich culture and timeless exploration, and for good reason—they have a vast amount to deliver in every regard. 
To set the scene for bigger and bolder adventures, however, sometimes you need to dig deeper. That's why we're looking outside the box for destinations unspoiled by commercial tourist traps and endless selfie-stick crowds. We've pulled together the top 5 under-the-radar sailing destinations that deserve a stamp in your passport in 2020…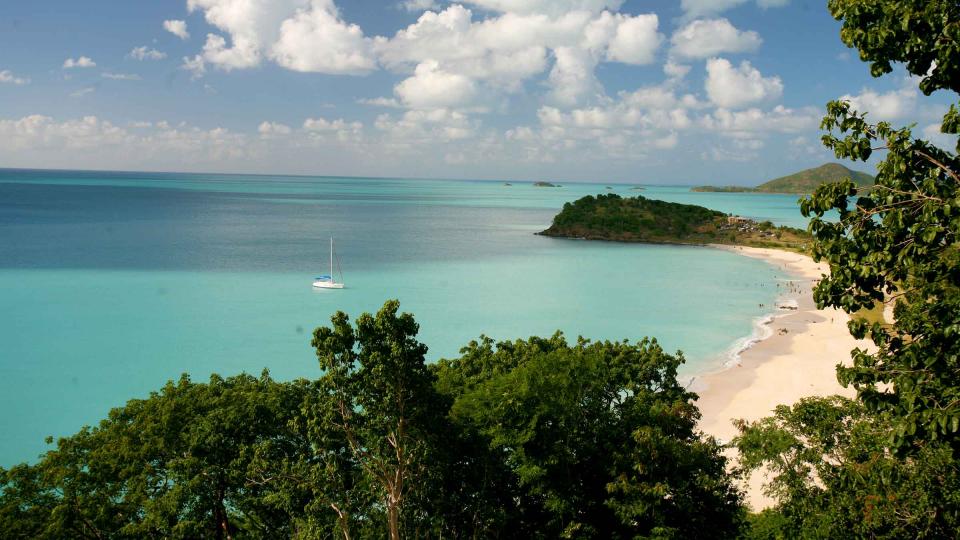 Antigua
With 100 square miles of dazzling coastline, the small but stunning island of Antigua is treasured as the land of 365 beaches—one for every day of the year! Situated among the Leeward Islands, Antigua takes the experience of a beach retreat to the next level. It possesses a rich maritime history, an abundance of natural beauty, tranquility within protected waters, and a lively nightlife scene. Craving inland exploration? Discover the island's verdant tropical climate and appreciate jungle-like scenery from a rainforest canopy zip line. On an Antigua sailing charter, you can enjoy both bluewater sailing to surrounding islands in addition to line-of-sight navigation while hopping from one sheltered bay to the next. Plus, don't forget relishing vibrant Caribbean parties with live music, mouth-watering island treats, and countless occasions to savor one heavenly rum punch after the next.
The do-not-miss list:
Snorkeling the famous shipwreck, The Andes
Immersing yourself in the local culture of the capital city, St. John's
Celebrating island-style at Lookout Bar
Competing in Antigua Sailing Week
Sampling the very rare Antigua Black Pineapple in Cades Bay

St Lucia
Coined as the 'Jewel of the Windwards,' St Lucia nonchalantly ranks among the most breathtakingly beautiful, yet down-to-earth of charter destinations. Featuring miles of lush tropical forests, swaying palms, and lavish resorts that will have you cancelling your return flight, St Lucia's cruising grounds keep you swooning until your final passage back to port. For the more adventurous sailor, venture south to explore the vibrant island chain of the Grenadines.
The do-not-miss list:
World-class diving in Tobago Cays
Admiring Petit Piton and Gros Piton from the privacy of your own yacht
Taking a mud bath or visiting old sugar plantations in Soufrière
Rainforest adventuring in St Lucia's forest reserve
Visiting the fishing village of Gros Piton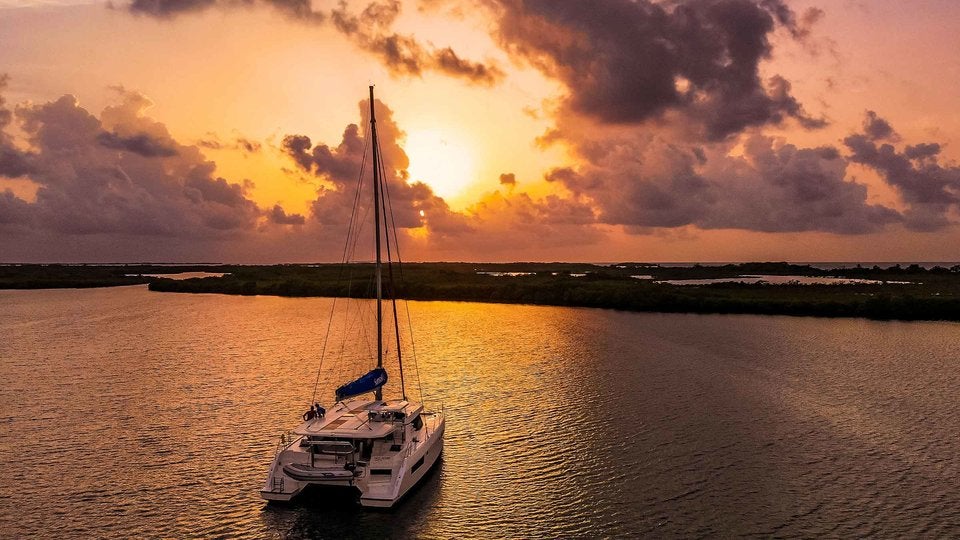 Belize
The pint-sized nation of Belize packs a big punch. Home to the Mesoamerican reef, the second largest barrier reef system in the world, the coastline of Belize boasts over 400 islands and cays, offering sensational sailing, snorkelling, fishing, and the perfect setting for an off-the-grid adventure.
The do-not-miss list:
Explore the world-famous Blue Hole in Lighthouse Reef
Relax on the pristine eco-resort of Thatch Caye
Dine on delicious lionfish from Hatchet Caye
Befriend howler monkeys in Monkey River Town
Thailand
It's no secret that the ancient charm of Thailand's storied islands appeals to sailors of every calibre. On a voyage across the Andaman Sea, a Phuket yacht charter will have you gliding between the fantasy landscapes of 130 tropical islands while you come face to face with limestone cliffs, glistening Buddhist temples and Chinese shrines, and a vibrant culture that leaves you satiated. Plus, Thailand is the land of unabashed enthusiasm for food, so rest assured your taste buds won't be disappointed, either. In 2020, anchor beside majestic rock formations, swim in emerald-green waters, and meander through Thai markets like a true local.
The do-not-miss list:
World-class diving and snorkeling in Ko Racha Yai
Exploring ancient fishing villages of the Phi Phi Islands
Kayaking in Emerald Cave in Ko Muk
Sail on in the Phuket King's Cup Regatta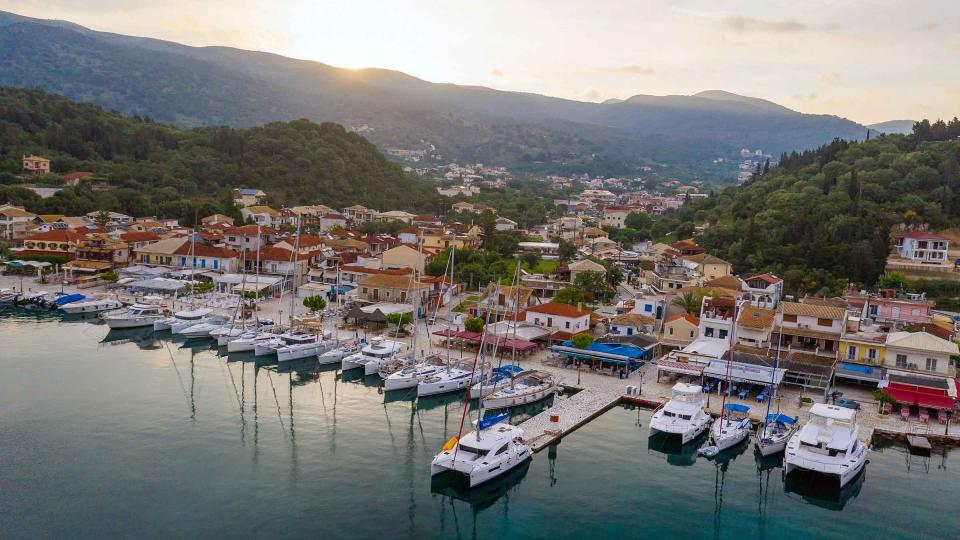 Greece
Launch into the New Year invigorated by longer passages, stronger winds and sun-drenched skies that boast from Greece's coastlines. In the Aegean Sea, you'll put your seafaring skills in action navigating cruising grounds that come laced with extravagance and fascinating history. One of the world's best sailing destinations, Greece grants you up close and personal access to archaeological ruins and historical sites that keep your curiosity piqued. As you trek across the Saronic Gulf and wider Aegean, you'll be met by rugged beauty and whitewashed walls, and naturally, a delectable food-inspired coma or two.
The do-not-miss list:
Joining the party at Mykonos
Enjoying tranquility among the islands of Kea and Kithnos
Sampling fine winds of Paxos and Antipaxos
Touring the ancient amphitheater of Epidaurus Theatre
Cruising to Vathi's waterside restaurants
Exploring the local ruins of Karthea