Published: December 5, 2018 Terese Kerrigan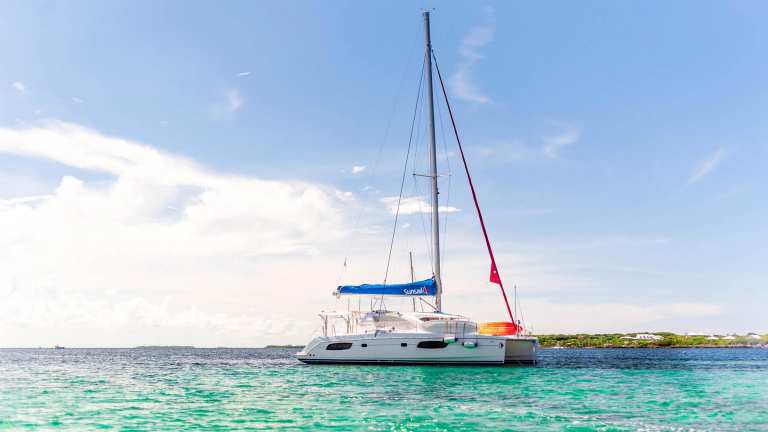 The Abacos, Bahamas
Great and Little Abacos are the sparkling jewels in The Bahamas' crown and is a 120 mile stretch of soft white sand, coral reefs and crystalline waters.  This destination is everything from a snorkeler's dream to the adventurous sailor's playground with countless small cays, coral reefs, mangrove flats, and tidal creeks.
Where are The Abacos?
The Abacos islands are located about 189 miles east of South Florida at the northern tip of The Bahamas.  This long chain of islands and barrier cays includes two main islands - Great Abaco and Little Abaco - that are teeming with vibrant reefs and crystal-clear waters that attract travelers from around the world.
When exploring The Abacos by sea, set sail from Marsh Harbour towards the vast turquoise mangroves of Abaco National Park and you'll find a unique archipelago filled with lush pine forests, historic towns and National Geographic-worthy beaches. 
Treasure Cay
We recommend a  stop in Treasure Cay, a well-protected 164-slip marina and one of the largest marinas in The Bahamas for stocking up on supplies and any last minute items needed before your exploration.  Here you can explore Treasure Cay Beach Marina & Golf Resort, award-winning beaches and more.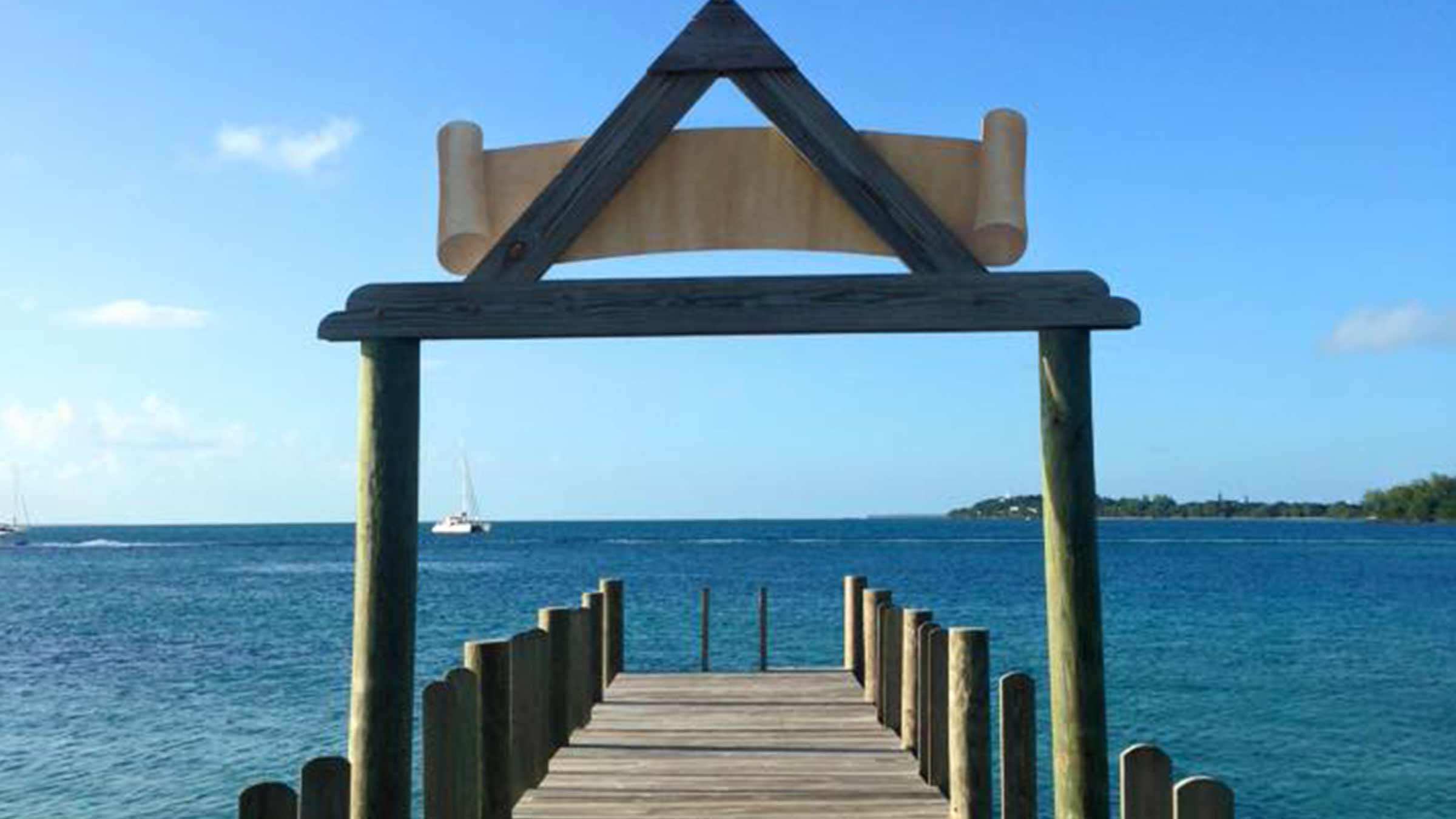 Located on the north coast of Great Abaco, Treasure Cay Beach is known for its turquoise waters and soft white stretches, but it also has an eclectic mix of restaurants. Give the Spinnaker Restaurant a try, known for their Creole Red Snapper or Abaco Conch Chowder.  The Tipsy Seagull is a lcoal hangout where you can soak up their lively atmosphere with a bushwacker or salty seagull margarita.  For a light lunch, wander on down to Café La Florence to enjoy Lobster Quiche or spicy, Jamaican-style Meat Patties. This café is a good choice if you're looking to eat as you sail, as they offer the option to order a picnic lunch to go.
Windward Point
Another point of interest is Windward Point which is considered a "must-do" at low-tide. Windward Point can be found at the tip of Brigantine beach at the very end of Treasure Cay Road. What makes it quite special is it's an extended sand bar off the beach where you can wade out up to 300 yards in crystalline waters and find the sea teeming with marine life from small spotted rays and starfish to sand dollars and leatherback turtles.
Marsh Harbour
The 75-slip marina in Marsh Harbour has the capacity to accommodate yachts up to 85 feet and includes fuel, electricity, ice, shower facilities, laundry facilities, pool, telephone, cable TV and Bahamas port of entry for customs and immigration clearing. It's also conveniently located near local gift stores, art galleries and a lively downtown area.
On a day stop, try Wally's Restaurant for the best Goombay Smash in the Abacos. Dark rum, orange juice, pineapple juice and bitters create this favorite island beverage idealy pared with Bahamian Minced Lobster or Blackened Mahi-Mahi with coconut curry sauce. For a view overlooking Marsh Harbour's picturesque waters, try Curly Tails for their delicious Cracked Conch and Quesadilla Jerk Chicken.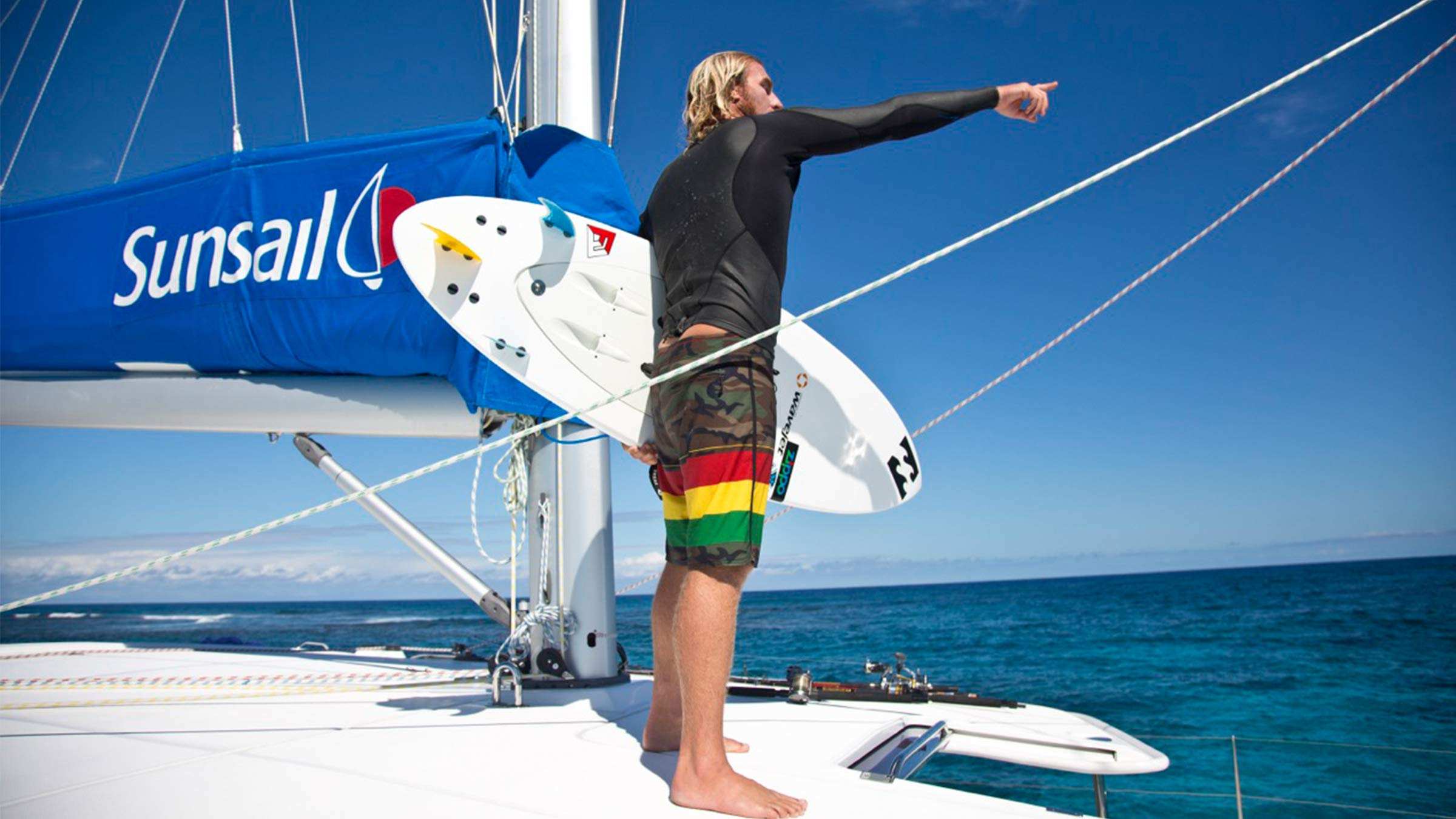 Diving in The Abacos
The Abacos is the third largest barrier reef in the world. Encompassing over 186 miles, the Great Abaco is one of the most popular diving spots in the Atlantic Ocean with several protected underwater areas, including Pelican Cays Land, Fowl Cay National Reserve and Sea Park. Boasting massive reefs and blue grottos that are teeming with silver baitfish, you'll have ample snorkeling opportunities and can scuba dive around an historic Civil War gunboat wreck nestled in the reef of Man-O-War Cay.
For top diving centers, we'd recommend diving with Dive Abaco at the Conch Inn Resort & Marina in Marsh Harbour. Join Captain Keith and his friendly team for an epic dive with star coral, angelfish, moray eels, stingrays and large schools of snappers in the turquoise waters of Mermaid Reef. Or explore coral catacombs with Brendal's Dive Centre around Green Turtle Cay, Manjack Cay, and No Name Cay where you may be lucky enough to feed stingrays, swim with pigs, and catch a glimpse of nurse sharks up close.
South Abaco, Abaco National Park
The spectacular Abaco National Park deserves to be on your itinerary for multiple reasons. Situated at the south-eastern part of Great Abaco, it has over 20,000 acres of lush pine forests, broad mangroves and deserted beaches. The park is most known as home to the endangered Bahama Parrot, a bird once so common that Christopher Columbus referred to its flocks as "darkening the sun".
For a guided tour of this preservation area, contact Abaco Tours & Activities. They offer a 5-hour adventure that includes, hiking, kayaking across the flats, Blue Hole jumping and snorkeling.  You can also arrange a tour to explore the undiscovered parts of the Abaco on a day-long hiking trip involving Abaco parrot spotting, Abaco Caves and a trip to the Hole in the Wall Lighthouse.
Sandy Point
Another area to explore while you're sailing in the Abacos is Sandy Point. This settlement is located on a narrow peninsula in southwest Great Abaco approximately 50 miles away from Marsh Harbour. With inviting turquoise seas and extremely shallow shores, this white sand beach is a hot spot for young families.  If you have time, spend the afternoon relaxing, collecting conch shells and watch magnificent man O' war birds fly overhead.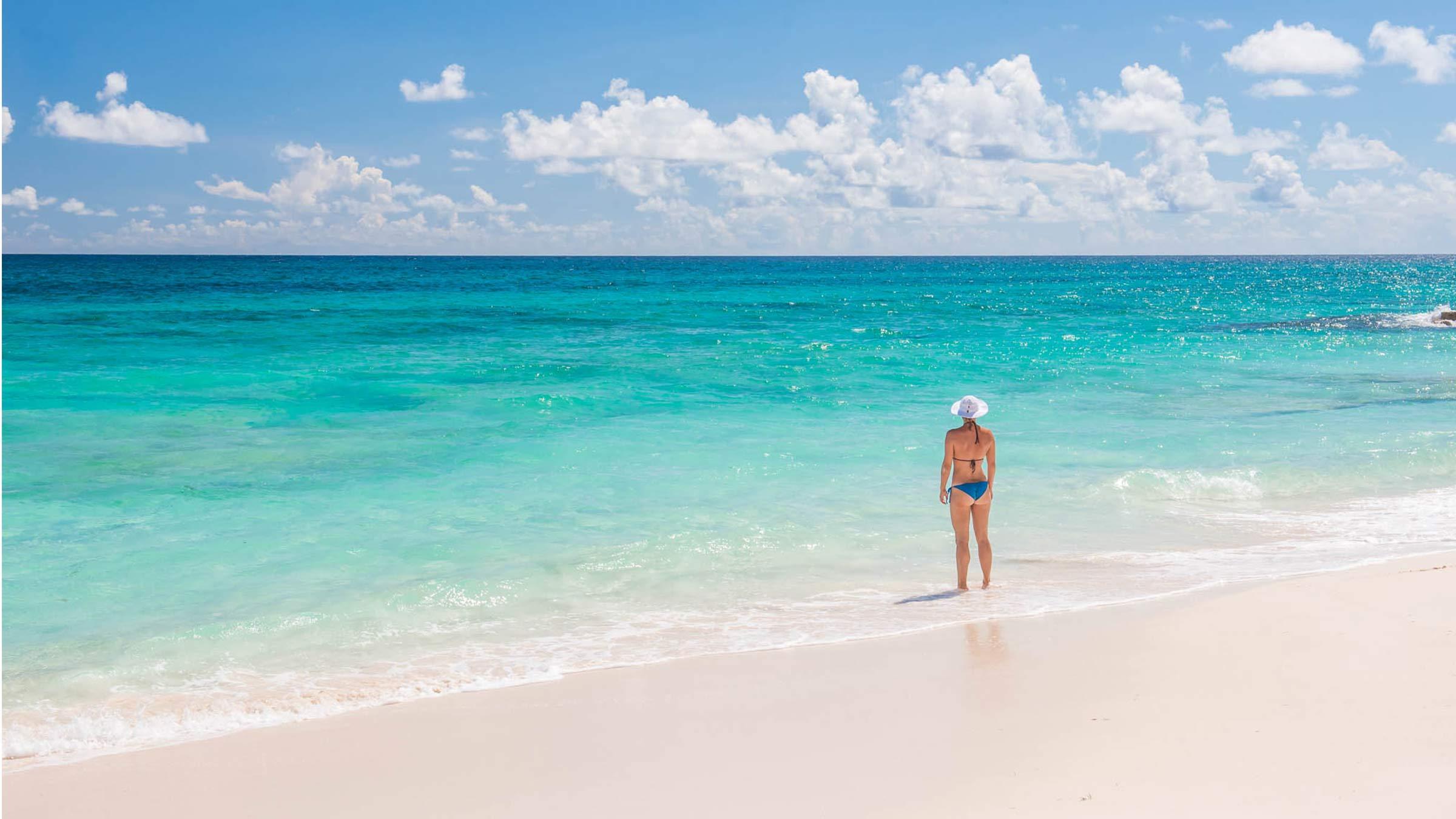 Abacos weather
The Abacos enjoy a tropical maritime climate, which means the winters are mild with endless amounts of sunshine and the summers are hot and wet. The best time to visit the Bahamas is from mid-December to mid-April during peak season when the temperature comfortably sits around 75°F.  In the summer, temperatures can reach up to 89°F, with occasional tropical showers. The wet season may last from the end of April to October, but some still like to travel duing this time as they encounter less crowds.
Getting there
The Abacos is approximately 189 miles from Miami and can be reached through several airlines, with the best options to connect through Miami or Ft Lauderdale, FL with a short connection through Nassau to Marsh Harbour Airport.  The Sunsail base is located 3.5 miles away from Marsh Harbour Airport.
When connecting from Nassau, we'd recommend flying some of the most popular local airlines offering services to the Out Islands which include Bahamas Air, SkyBahamas, Flamingo Air and Western Air.