Published: June 23, 2020 Terese Kerrigan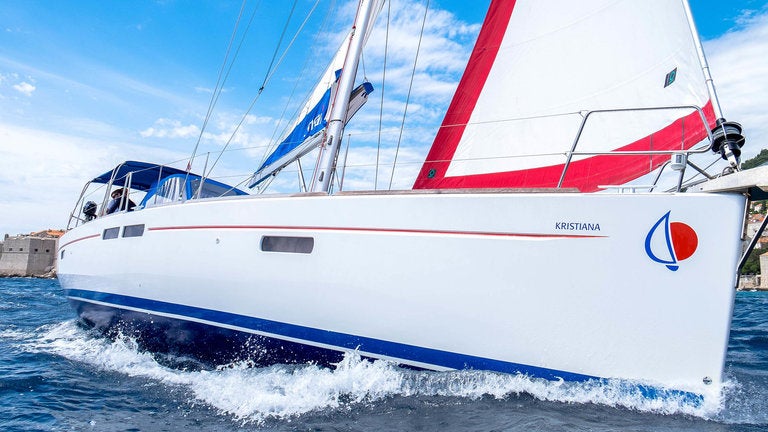 Travel restrictions are lifting and we're beginning to see the light at the end of the tunnel.  And, as the news updates every day, now is the time to start planning for your next trip. 
We may be biased, but we believe chartering a yacht is one of the greatest vacations you can ever experience. Clear waters, warm winds, and the thrill of adventure. On a yacht, you have the opportunity to appreciate your downtime in an idyllic setting that offers relaxation, freedom, exhilaration, and plenty of fun, all in one experience at your own pace. Each day is a new adventure and the possibilities on open water are endless.
If you're still undecided, here are our top five reasons why a sailing vacation should be your next vacation.
1. Discover exceptional places without the crowds
Having your own yacht gives you ultimate privacy and an experience unlike any hotel, apartment, or cruise ship. From the deck, you can encounter some of nature's most incredible sights. Kayak alongside pods of killer whales in Canada's Salish Sea, dive the iconic Great Barrier Reef from the Whitsunday Islands in eastern Australia, or swim with whale sharks and meet giant tortoises in the Seychelles. Some of the best destinations in the world are only reachable by boat. Imagine sitting on the deck and watching the sunrise from a charming island cove, sailing to a secluded beach with white sands, and diving into the warm water without another soul in sight.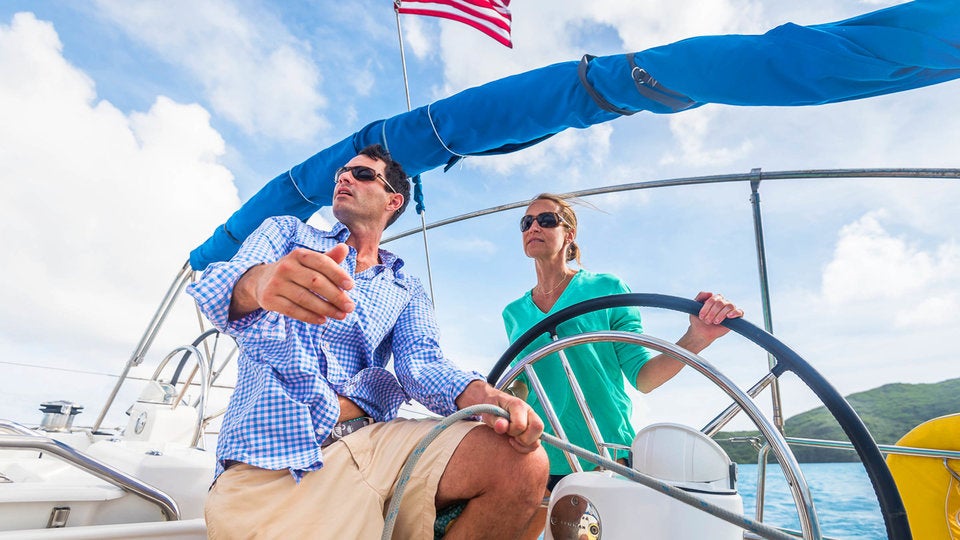 2. You don't need any sailing experience
You can do as much or as little as you want but sailing experience isn't necessary. If you're new to sailing or don't have the required qualifications, then you can hire a skipper or take a sailing school course at home or abroad to earn an accredited International Sailing License and Credentials (SLC) or a Royal Yachting Association (RYA) qualification.
Hiring a skipper allows you to be as carefree as you want. Sit back, relax, and take in the magnificent scenery. You'll also benefit from their extensive knowledge of the region you're exploring and they can share with you their secret hideaways and hotspots.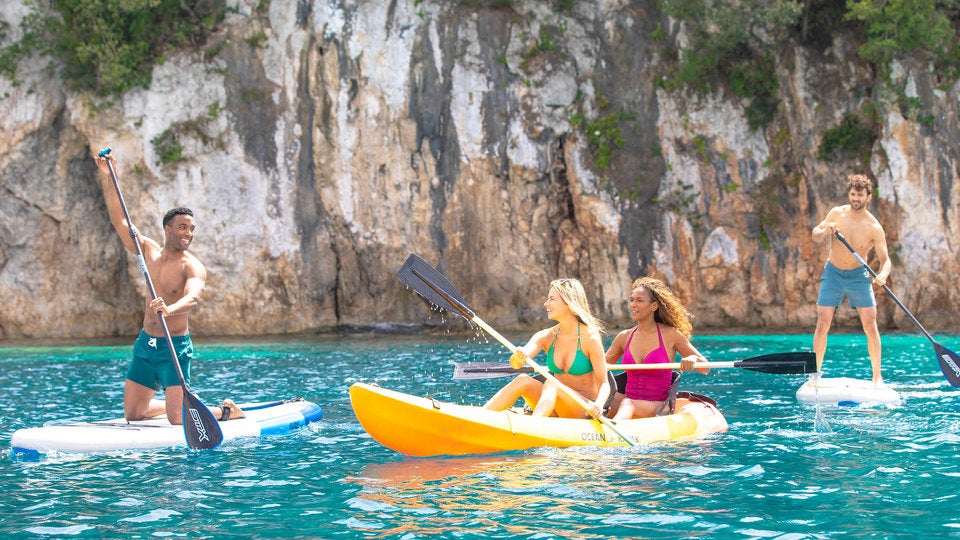 3. A vacation on your own terms
Whether you want to indulge in a sailing vacation that celebrates Europe's most delicious food and wine or dive into a fun-filled family break, traveling by sea opens up a world of endless opportunities. Island hop between the idyllic gems of the Caribbean and experience unspoiled white-sand beaches, colorful fishing villages, and even swimming with pigs! Sample the rich and varied wines and cuisine of Italy, visit historic and picturesque sites in the Mediterranean and experience adventurous blue water sailing, or go diving and snorkeling in the tropical bliss of the Andaman Sea. Do what you want, when you want. 
4. It's more affordable than you think
The cost of having your own private yacht charter with a skipper may not be as expensive as you first imagine. One week with a skipper costs about the same as a week in a four-to-five-star hotel for a family of four. Plus, you can choose from a well-appointed and spacious catamaran or relish the exhilarating open water performance of a world-class monohull. From cozy 32 footers, perfect for couples' getaways, all the way up to spacious 53 footers, ideal for families and groups, there is a yacht to suit all ages and every vacation.
5. There are endless destinations to choose from 
There are so many stunning places to voyage to, the world truly is your oyster when it comes to a sailing vacation. Wake up to a new view every morning in the Mediterranean, known for its great climate, lots of culture, and relaxed pace of life. From the katabatic wind of the Aegean to the rugged Dalmatian coast and the diverse Ionian Islands. Discover pure delights in the Caribbean, with more than 5,000 islands, reefs, and cays to explore, you'll find some of the truly most unspoiled destinations in the world. Or explore the world's most remote shores, from Thailand's tropical rainforests to the snow-dusted peaks of British Columbia and the untouched islands in the South Pacific. 
Feeling inspired? Take a look at our sailing vacation options and ignite your spirit of adventure.