An award-winning monohull from Beneteau's popular Oceanis range, the Sunsail 38.2 sailing yacht offers exceptional stability and speed at sea.
Giving you more momentum and less heel, the hull extends into a wide beam toward the stern. Designed by naval architects Finot-Conq, the Sunsail 38.2 gracefully moves on the water even under strong winds.
An extra-large cockpit provides ample space for socializing and sightseeing. Above deck, guests can dine outdoors while soaking up the scenery as you splash through waves.
The Sunsail 38.2 has a modern interior with spacious cabins, saloon and galley. The layout, ideal for groups of up to six, features two cabins with two heads, a well-appointed galley and ample seating. Charting your course is a breeze with the built-in navigation station.
Amenities like shore-power air conditioning, hanging lockers, and a radio/CD/MP3 player with indoor/outdoor speakers provide many comforts of home while sailing aboard this sleek sailing yacht.
Additional information
Convertible Saloon: This yacht has a convertible saloon which is included as a double berth in the maximum capacity.
Skipper/Cook: A hired skipper can use the forepeak in all destinations excluding Bahamas where they will require an interior cabin. If your yacht does not have a forepeak, skippers will require an interior cabin.
Air Conditioning: This yacht has shore powered A/C.
Forepeaks: No
Sunsail 38.2 - 2 cabin Specification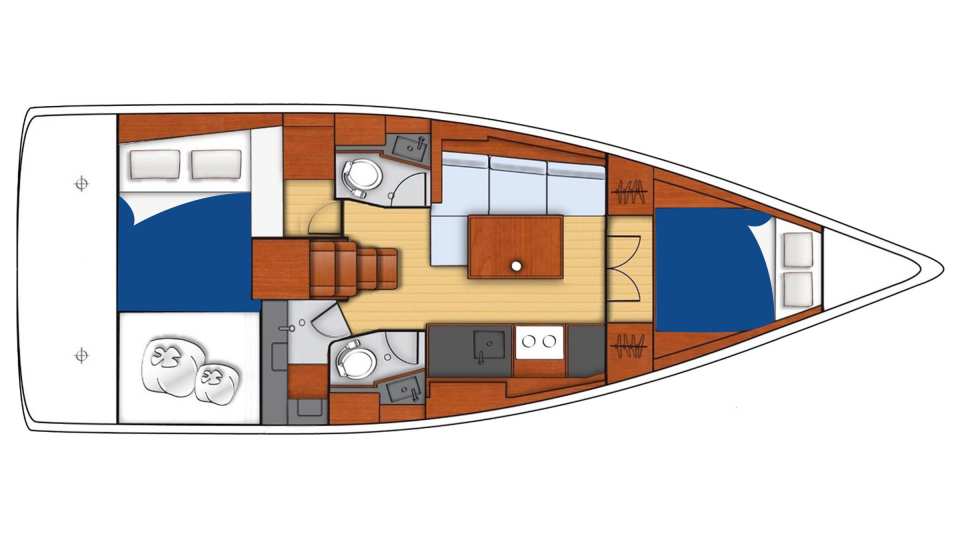 | Number of Berths | Max Number of Berths | Number of Heads | Number of Cabins | Number of Showers | Length |
| --- | --- | --- | --- | --- | --- |
| 6 | 6 | 2 | 2 | 3 | 38 ft |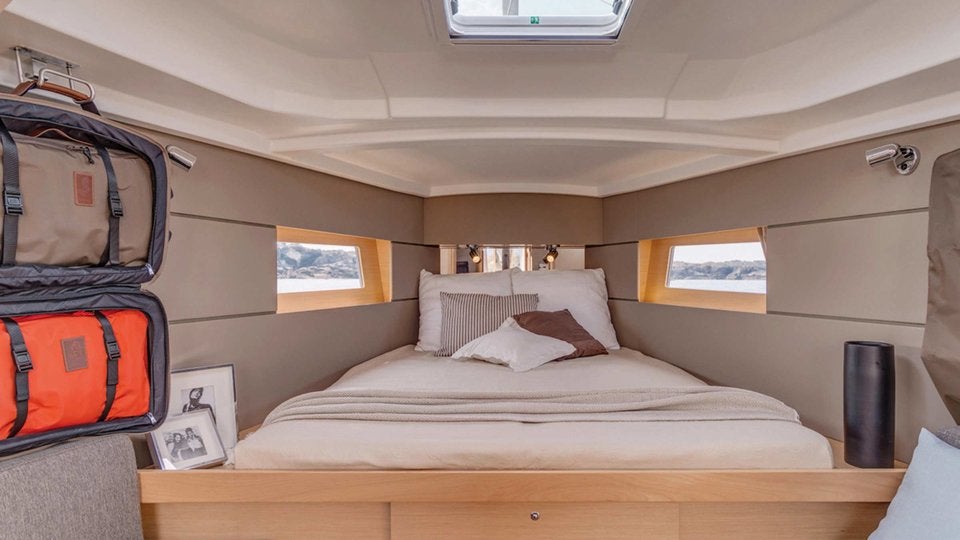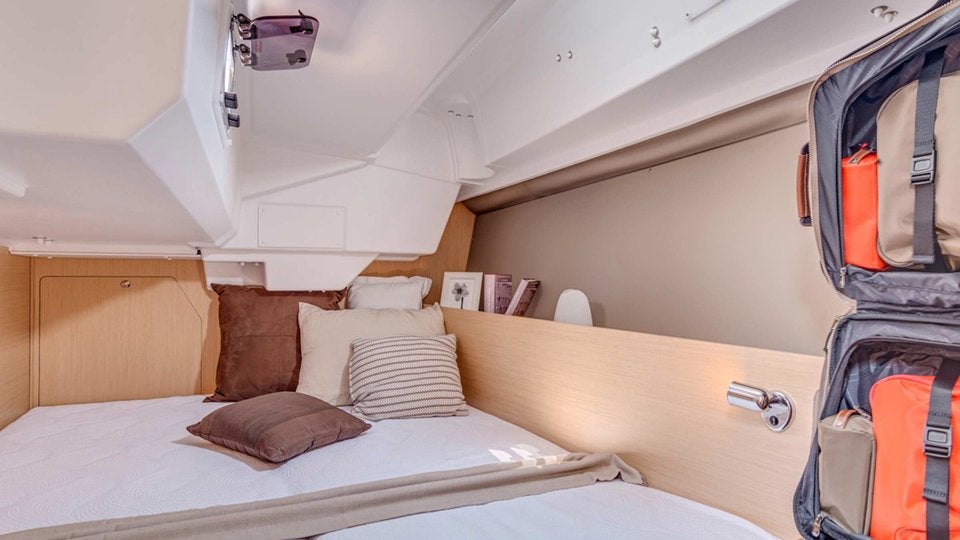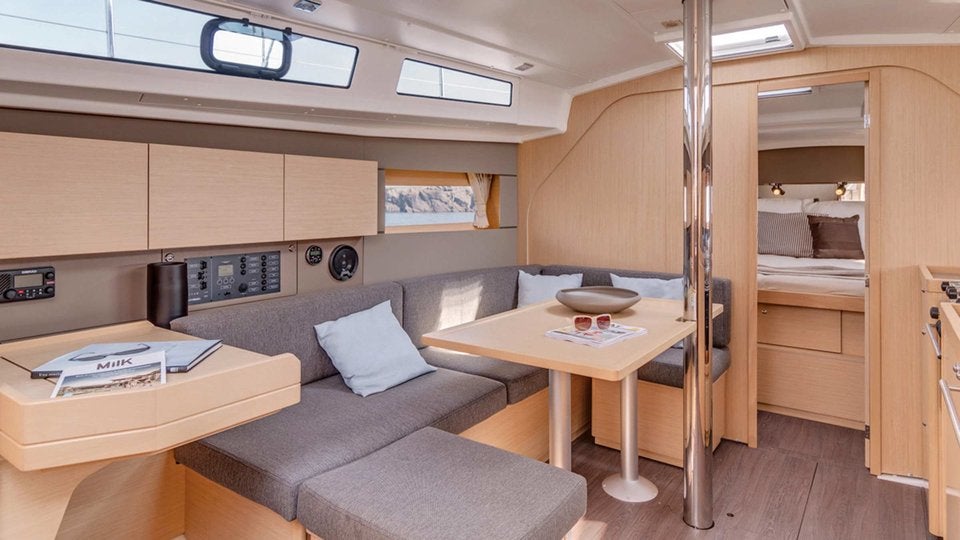 More options available through our sister company, The Moorings
Age of Your Yacht
When you charter a Premier Plus Yacht you can be sure of a boat with fewer than 12 months service behind it. These brand new yachts offer the optimum in comfort and performance, with the highest standard in technology, equipment and amenities.
With a maximum of three years service under their belts, our Premier Yachts offer a high standard of comfort and performance alongside the latest technology and equipment.
Our Classic Yachts are usually no more than eight years old, meticulously maintained and well equipped to provide you with great value and an excellent sailing experience.
Exclusively crafted by Beneteau
With more than 130 years of experience in the yachting industry, French boat builder Beneteau has set the benchmark for yachts. Beneteau offers 28 different production models ranging from 21 to 53 feet. Today over 100,000 Beneteau yachts sail the seas throughout the world, each of them proudly displaying the innovation and passion for yachting synonymous with Beneteau for more than a century.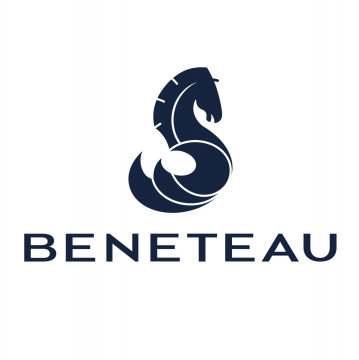 Sail a Sunsail 38.2 - 2 cabin at these destinations