The Most Popular Weekend Racing Series in the United States. 
The Helly Hansen Sailing World Regatta Series, formerly called the National Offshore One-Design Regatta, or NOOD, is back with its 34rd season featuring an exciting multi-city sailboat racing circuit held in the United States.
Sail with us throughout the year in St. Petersburg, San Diego, Annapolis, Chicago, Marblehead, and then for the final regatta in the series, and the most prestigious to attend, the Helly Hansen Sailing World Regatta Series Championship hosted by Sunsail in the beautiful British Virgin Islands from October 21 - October 28, 2023.
What's New?
The Helly Hansen Sailing World Regatta Series will continue the traditions that have made it
a sailor-favorite series like its post-racing parties and social events at each yacht club, and
awarding one top-finishing team at each regatta a chance to compete in the overall season
championship, held in the British Virgin Islands in October.
Special Savings Available
Meet and interact with race participants and the Sponsor Teams from Sailing World, Helly Hansen, and Sunsail.
Discover the thrill of sailing in the BVI and all of the exciting events.
Recommended booking period: October 21 - October 28 or extend your stay after the event.
Racing takes place October 21 - October 28.
Reserve your charter yacht by contacting Amanda Kurland at 888-350-3568.
View Our Yachts
Sail in the British Virgin Islands
With warm weather throughout the year, steady trade winds, calm currents and a kaleidoscope of aquamarine waters and bougainvillea-clad hillsides, Tortola is a sailor's paradise. This is the yacht charter capital of the Caribbean and arguably the most famous sailing destination in the world. Here you'll find sheltered, yacht-filled harbors, sun-soaked white-sand beaches, delightful pirate bars and awe-inspiring dives.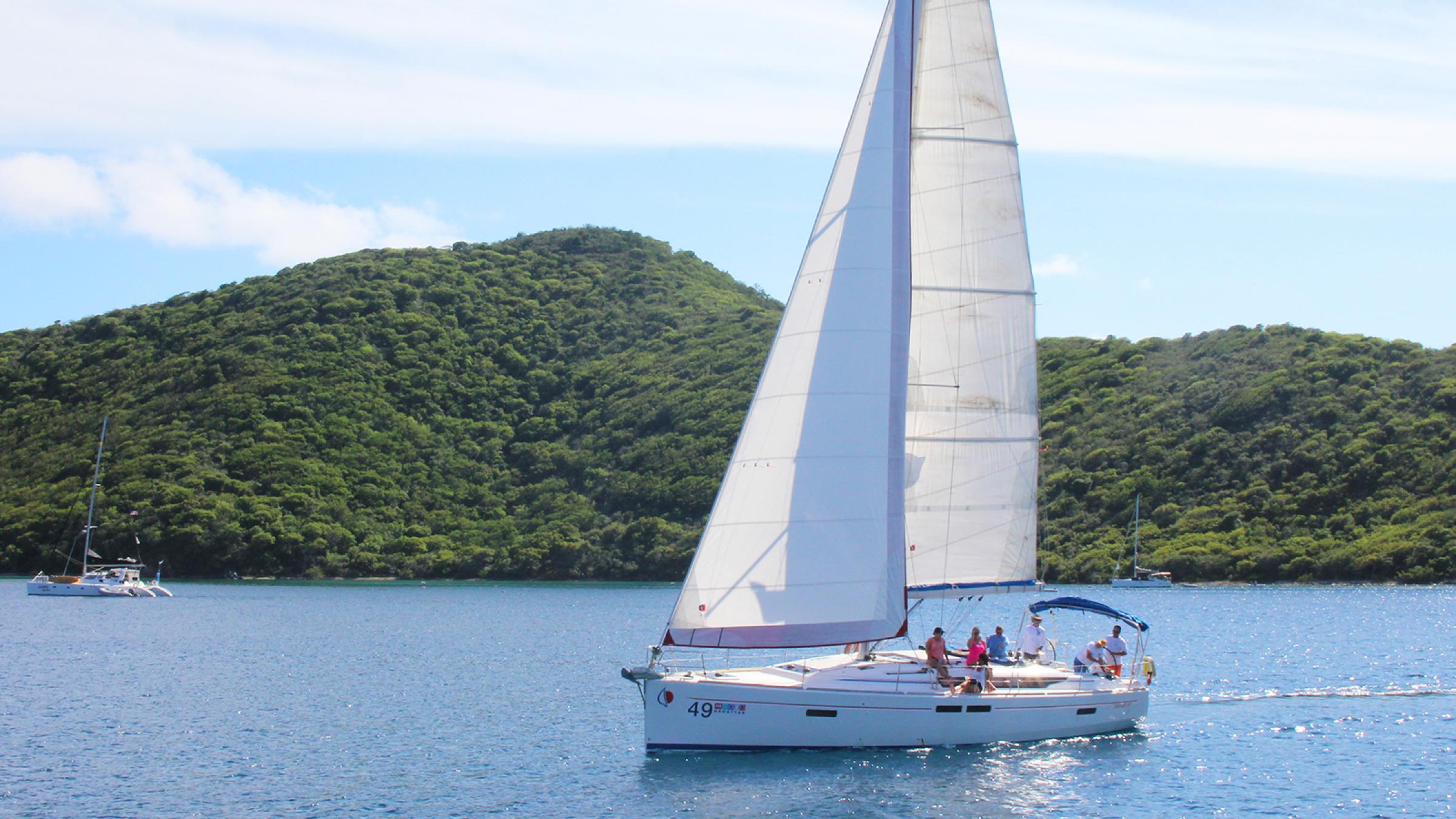 "It will be warm. It will be epic. It will be challenging. It will require mental toughness, and it will be, as professional sailor Scott Dickson, once proclaimed at our awards ceremony atop the legendary Willy T's, 'The most fun I've ever had at a regatta.' And he had his clothes on." 
— David Reed, Sailing World