Published: March 18, 2019 Terese Kerrigan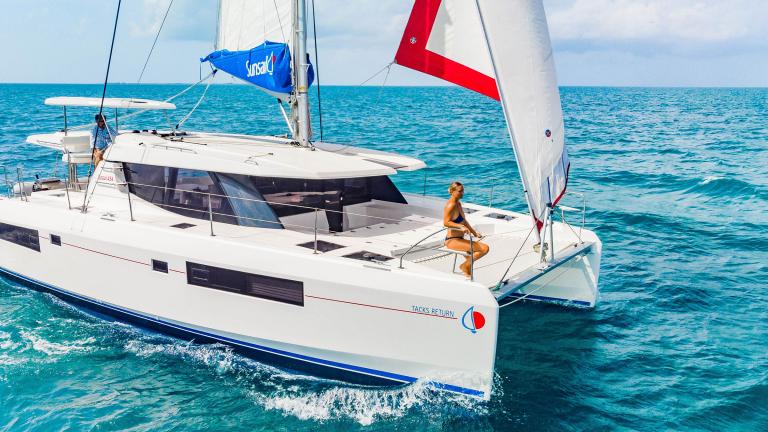 Vacations were invented for a reason—so you can take a temporary time-out from day-to-day routines and your mind, body, and soul can enjoy some well-deserved rest and relaxation. The most memorable vacations are one-of-a-kind instead of commonplace, and that's exactly what makes yacht charters so exceptional. Once you've experienced this type of travel, you finally understand the true meaning of a vacation.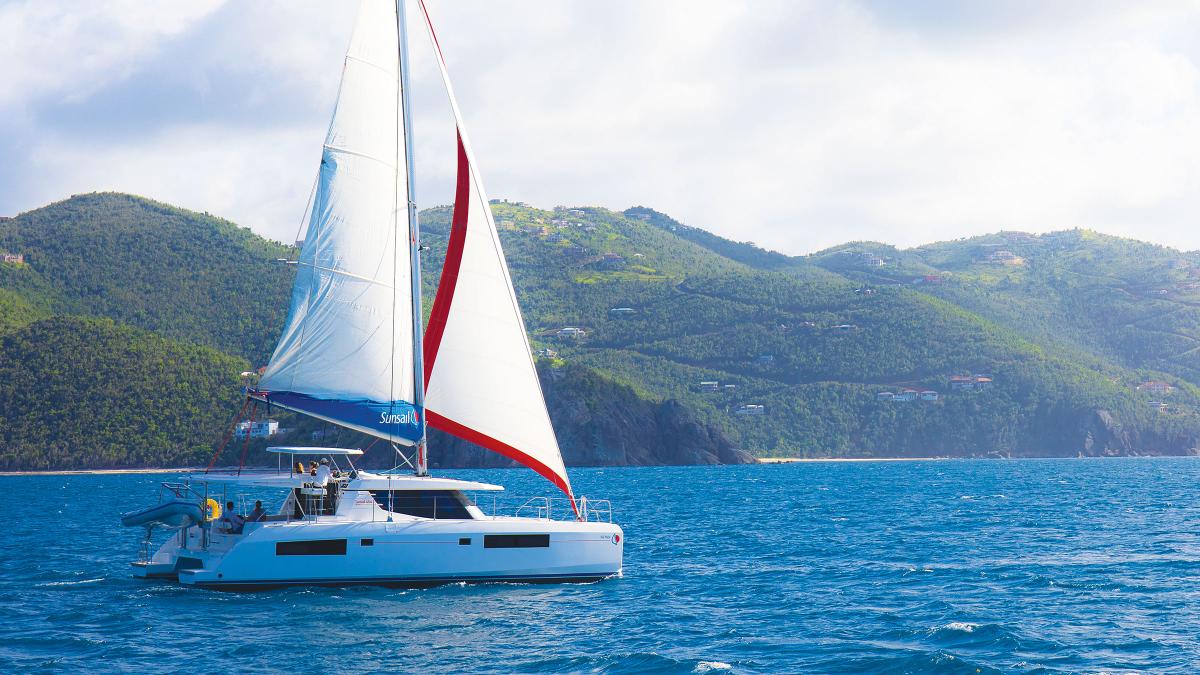 There are so many ways to spend your travel days and see some of the world's most sought-after destinations, but the best way to do so is aboard your own private yacht. You don't even need to own your own boat because yacht charter companies make this unique vacation experience possible for all kinds of travelers. Whether you're avid boaters or completely new to the on-the-water scene, you can enjoy the freedom and flexibility of a yacht charter vacation with your favorite people. And guess what—it's more affordable than you may think!
There are many factors that affect the total cost of a yacht charter vacation and knowing what they are can help you plan a picture-perfect adventure on the water that falls within your price range. Here are the most important things to keep in mind: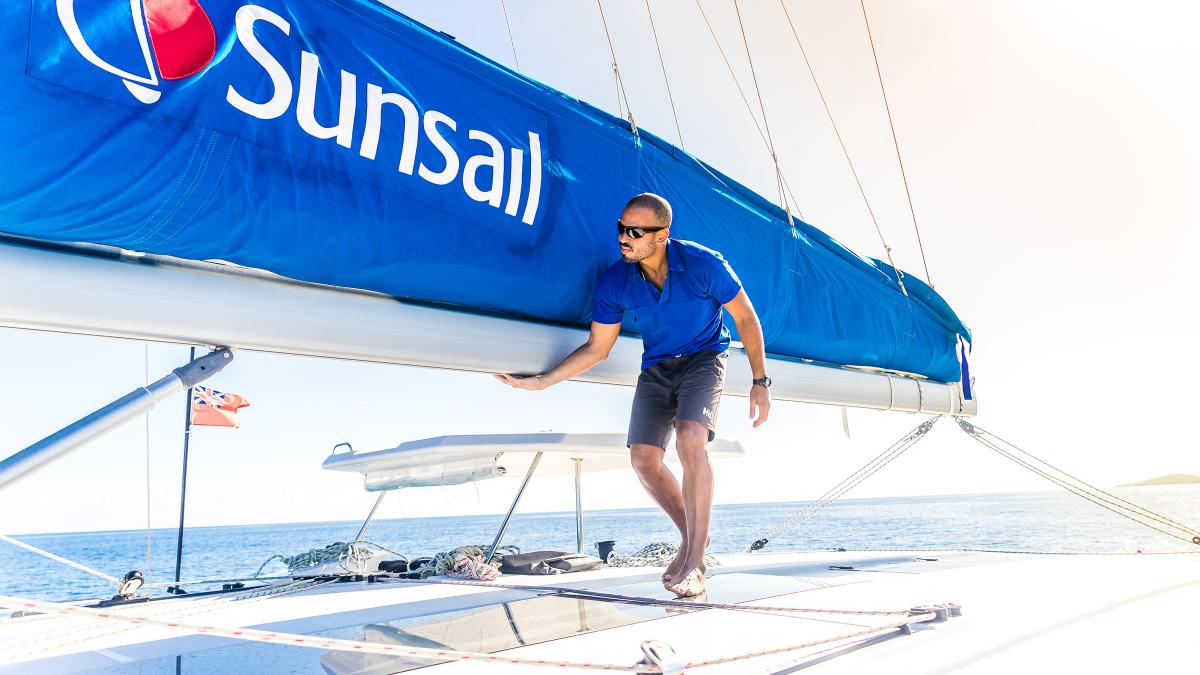 Type of Charter
If you have navigation and cruising experience, and qualify to sail your own yacht, bareboat is the most cost-effective charter option because you skipper the boat yourself. If you aren't an experienced sailor or simply don't feel comfortable taking command of the helm, you can hire a licensed captain to guide your island-hopping journey on a skippered charter. If you are looking for an adventure for just one or two people, a Sail By The Cabin charter vacation is a great and affordable option that allows you to pay for a single cabin aboard a skippered yacht so you can enjoy the same benefits of a sailing vacation without having to book an entire boat.
Pro Tip: To save money, recruit a friend or friend-of-a-friend that knows how to sail that can come along and skipper your yacht for you.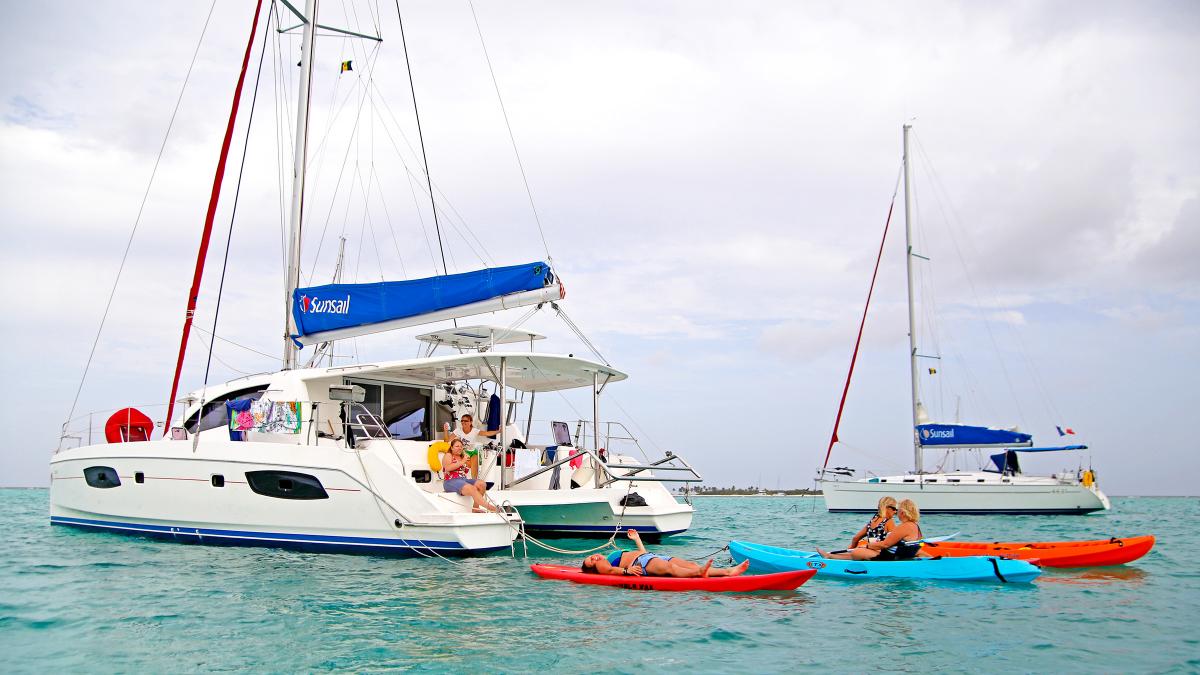 Yacht Size & Age
Naturally, the larger the yacht, the more expensive it is to charter, but the price quote also depends on whether you wish to set sail aboard a single-hull monohull or a double-hull catamaran. Ultimately, the number of people in your charter party will determine which size yacht makes the most sense and the charter company's sales representatives can assist with that. Additionally, older yachts in the fleet are less expensive to charter than newer vessels.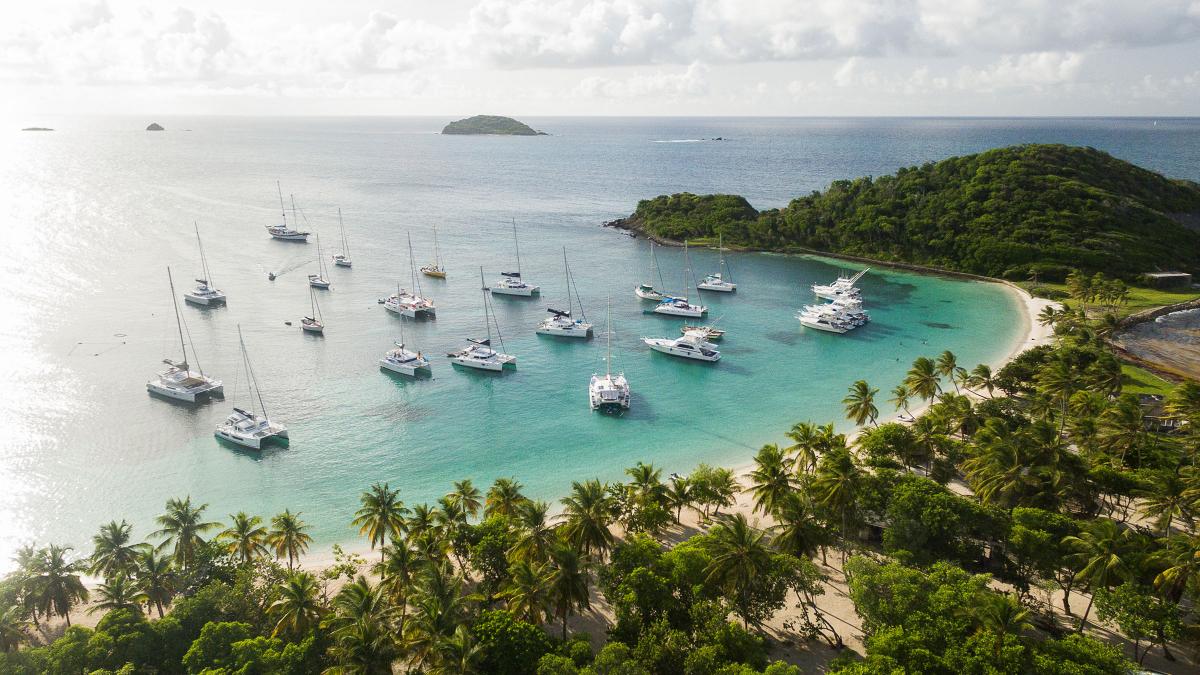 Destination & Season
With so many top destinations to choose from, deciding where to go is often the most difficult part of the planning process. The cost of traveling to and from certain destinations can help narrow down your options, as can the time of year since rates are always higher during peak cruising season dates. If you live in the United States, Caribbean destinations tend to fare better across the board simply based on geographical location. The Mediterranean and exotic destinations like Thailand and Tahiti are further away so they cost more up front but if you take advantage of special offers, you can save a decent amount on yacht charter vacations in these sought-after locations.
Duration
The average yacht charter vacation is around seven days but it is not uncommon for guests to book up to two weeks on board, and sometimes more. Most charter companies require that you book a minimum of 5-7 days.
Pro Tip: Often, savings can be found by starting your charter through the week rather than on the weekend.  Try searching for flights to travel Monday - Friday for savings on airfare.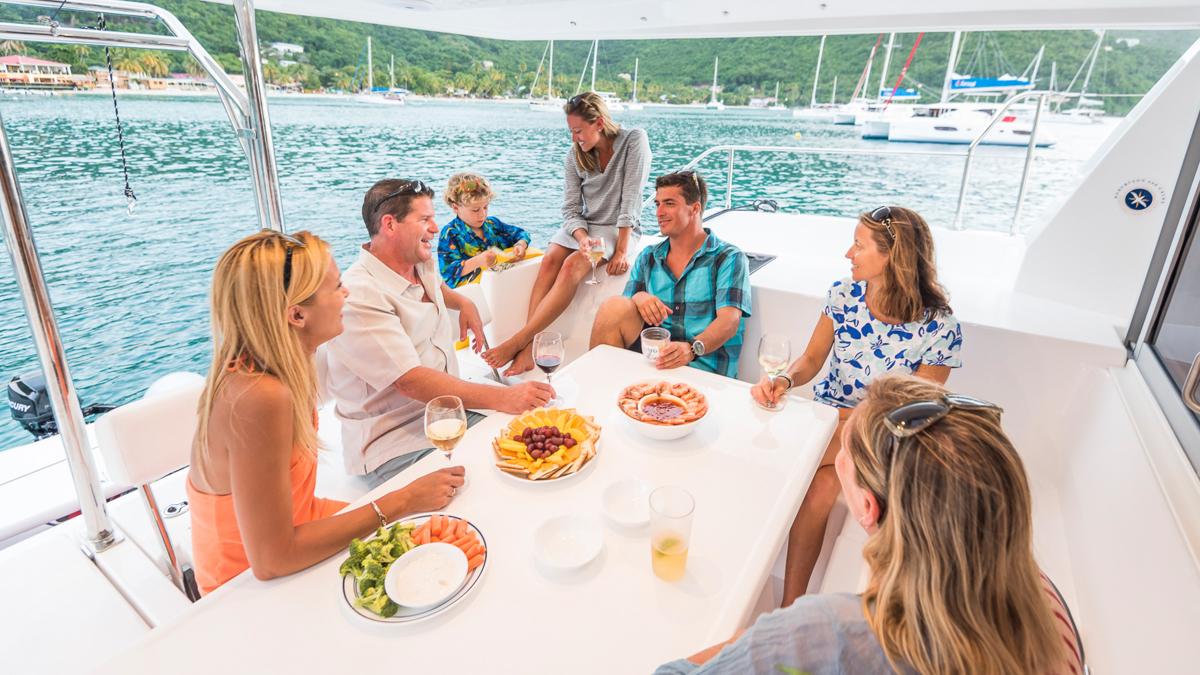 Provisioning
One of the many unique perks of a private yacht charter is the ability to provision it yourself with your preferred supply of food and beverage choices. The amount of grocery items that you should purchase depends on whether you plan to eat all or some meals onboard. When you book a sailing vacation with Sunsail, you can even take advantage of their online provisioning service, which allows you to purchase items ahead of time and enjoy the added convenience of having them placed on your designated yacht prior to departure.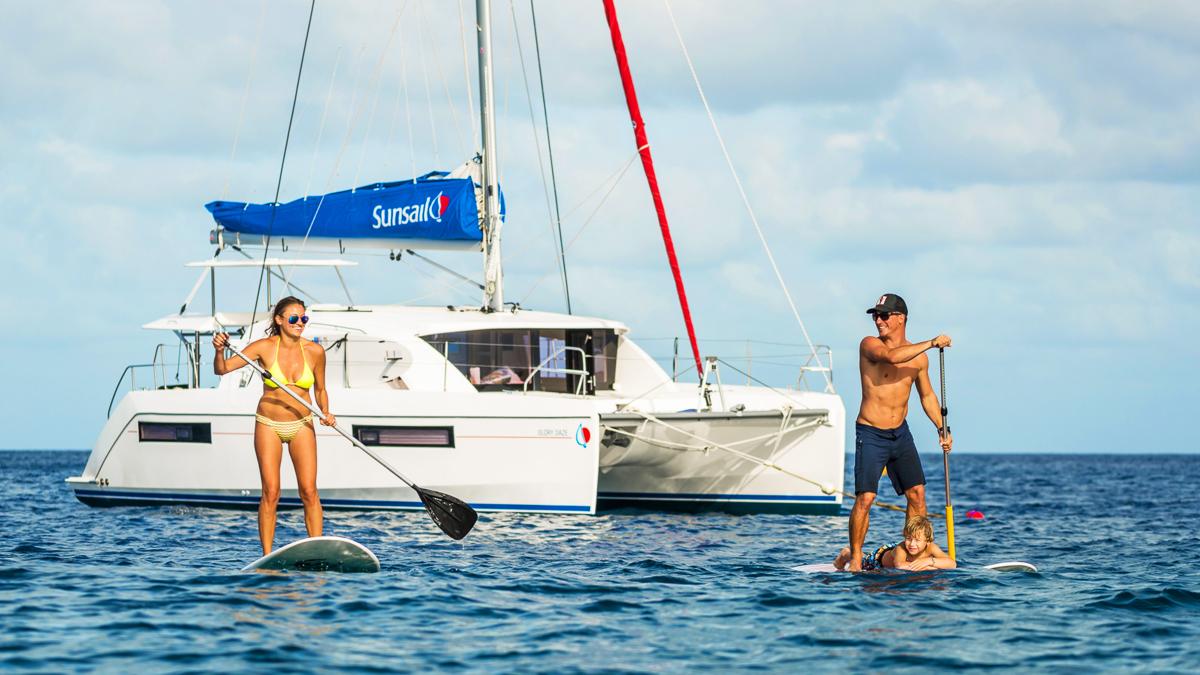 Other things to take into consideration when calculating the total cost of a yacht charter vacation are:
Yacht damage waivers
Optional insurance
Taxes (varies by location)
Fuel
Mooring balls and docking fees
Crew gratuity
Water toys
Transfer fees
Overall, the cost to charter a yacht is comparable to many other vacation options but delivers so much more—like the freedom to follow your own island-hopping schedule and explore some of the world's most stunning destinations at your own pace. Plus, you get to relax and have fun in the company of just your friends and family.
At the end of the day, remember that travel is the only thing you can buy that makes you richer, and the memories you'll make during a personalized yacht charter vacation are priceless.