Published: July 12, 2018 Amanda Cole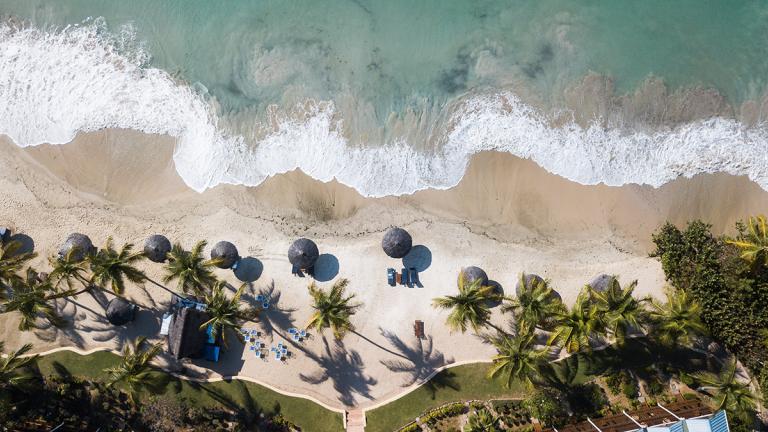 Affectionately known to many as "Spice Isle", because of the sweet infusion of nutmeg, cinnamon, and ginger that fills the air, flavors the ice-cream and enriches the drinks, Grenada is also known for some of the world's best white sands.
With all year round favorable conditions, sailors for decades have been drawn to the pastel-hued harbor of St George to explore its silky stretches of black and white sand beaches. After you've enjoyed snorkeling around the world's first Underwater Sculpture Park, wandered through the local cocoa plantations and trekked to the cascading waterfalls of Seven Sisters, there's nothing quite like unwinding on the beach overlooking Grenada's crystalline warm waters.
With 45 unique beaches to choose from in Grenada, read on to find out which 3 hidden gems made the Sunsail cut…
Bathway Beach
Located on the northeast corner of Grenada is Bathway Beach. A firm favorite among locals, this stretch of sand is almost deserted on the weekdays making it the perfect oasis for relaxing. If you're looking to venture out into its warm blue waters, the beach also has a nearby reef that's perfect for snorkeling!
Remote and unassuming, this beach is not crammed with touristy restaurants and beach bars, but instead offers a couple of small local restaurants like Aggie's Restaurant and Bar that serves up grilled shrimp, fresh lobster and Mahi Mahi in creole sauce alongside refreshing rum cocktails. It may be mostly quiet, but be aware that on national holidays, Bathway Beach becomes one of the most festive stretches in Grenada, bubbling with drinks, music and celebrating locals.
A stone's throw away from the beach lies the largest agricultural grounds in Grenada —the bustling town of Grenville. If you have the time, head towards their colorful markets to get fresh local fruit and a unique insight into the typical life of the Grenadian people.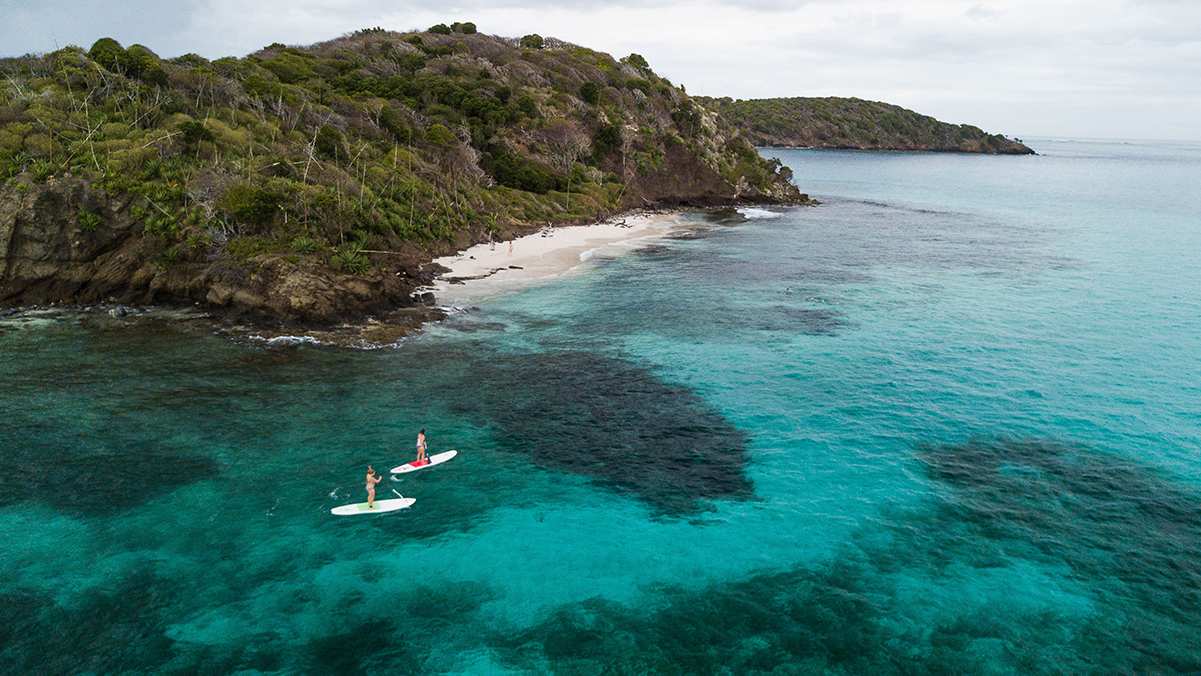 Magazine Beach
This beautiful 500-yard-long pink-hued sand beach is situated on the southwest tip of Grenada and is just a 6-minute walk from Grenada's international airport.
Guests from the Caribbean Rex Resort on the coast, live music and Sunday BBQs on the beach, give this place a friendly island vibe making it an ideal place to unwind on soft sand with families and friends! The beach also offers plenty of amenities to keep you busy including kayaking equipment and snorkeling gear, or if you've brought a good book, lounge chair rentals. Explore its vibrant coral reef just off the shore to enjoy sheltered turquoise waters for snorkeling and if you're lucky to catch a glimpse of trunkfish, bigeye yellow snappers, sea urchins and more!
With the Aquarium Restaurant sitting at the south end of Magazine beach, why not end your day by tucking into yellowfin tuna, or local conch after a hard days snorkeling.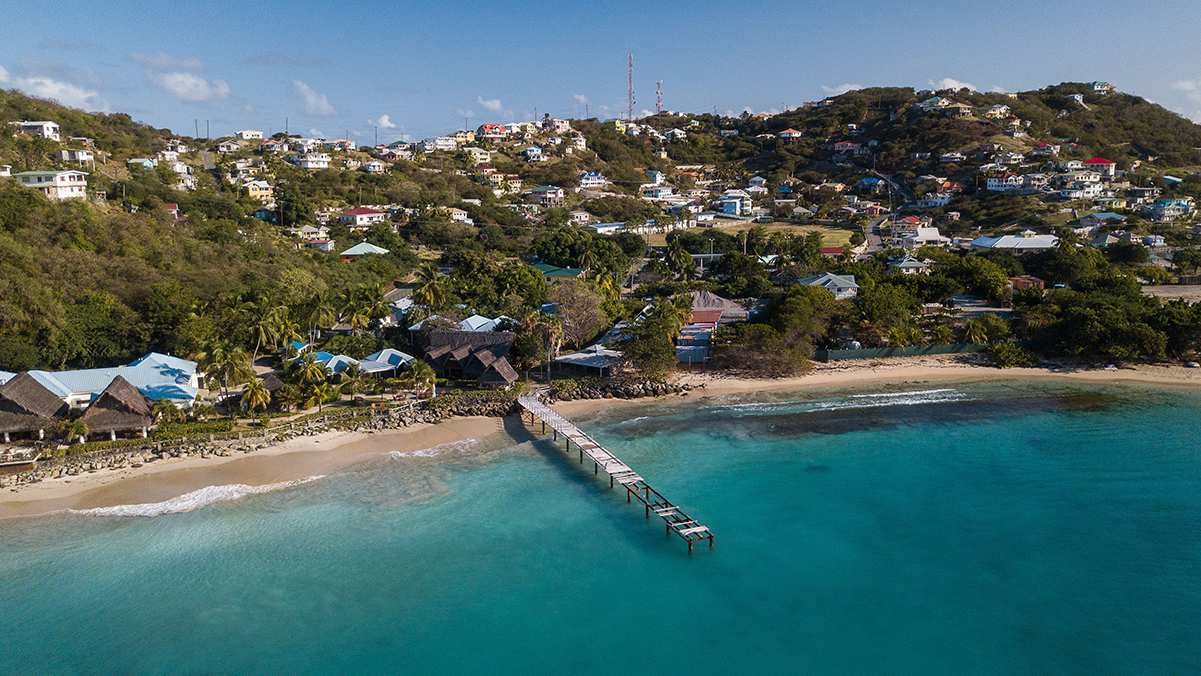 Morne Rouge Beach
More commonly known to the locals as "BBC Beach", Morne Rouge beach can be found just a short distance south of the lively shores of Grand Anse. The beach earned its unusual nickname because of its location, where the first beach bar Blanco Beach Club opened its doors.
If you're wanting to escape the crowds, this secluded beach with shallow cobalt blue waters is a great location for the ultimate lazy beach day. Attracting sun worshippers, families and couples looking for the perfect romantic settling, many choose to spend their time bobbing up and down in its pool-like waters. If you're the adventurous type, you can also trek up to see amazing panoramic views of the rolling landscape from the top of Morne Rouge Road.
Our Vacation Planner Eleanor Wood recommends ending the afternoon at La Plywood, "a really cool little beach bar just up on the right [of Morne Rouge Beach], plays great music and serves a few different cocktails and amazing fish tacos! The guy who owns it is actually friends with Clive, the base manager in Grenada. La Plywood is a great spot to catch the sunset as well." If you're looking for serene surroundings and unspoiled beaches, BBC is just the place.
From the most picturesque beaches and turquoise waters to cocoa plantations and cascading waterfalls, Grenada has something for everyone. However, for those wanting a more immersive experience in the Windward Islands, why not quench your thirst for adventure and discover two prime Caribbean destinations on our one-way one-week charters! Set off from the mountainous Pitons of St Lucia, cruise towards the tropical volcanic islands of St. Vincent and the Grenadines and end the trip unwinding on the spice-infused shores of Grenada.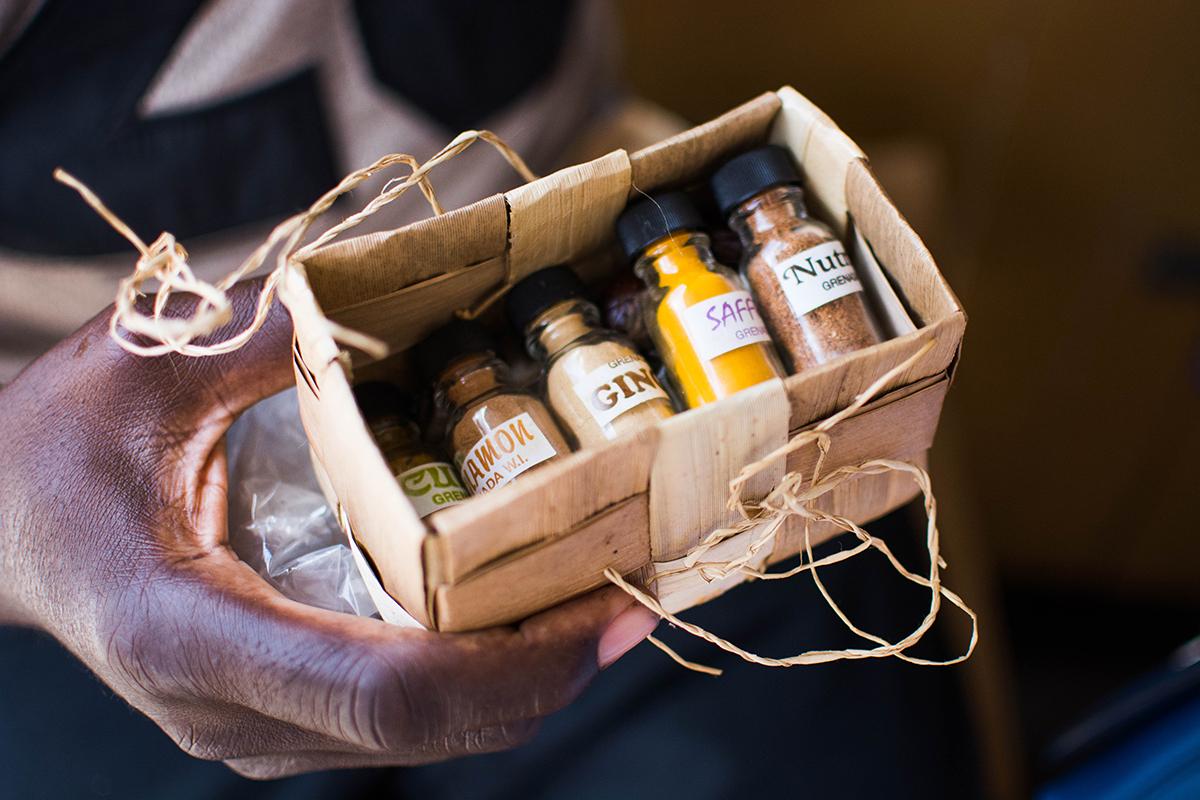 What are One-Way Charters?
One-Way charters are fairly simple to do, and the perfect way to experience everything the Windward Islands have to offer. You start your adventure at the island's yacht charter base, in this case, St Lucia's horseshoe-shaped Rodney Bay and end your journey in Grenada's Port Louise Marina. The original base will give instructions on where to go, and give you a suggested itinerary on the best hot spots to hit along the way, allowing you ample time to drop off your boat at the finishing base. One-Way Charters are a fantastic option because they give you the opportunity to experience the best of both destinations while getting some great sailing in between.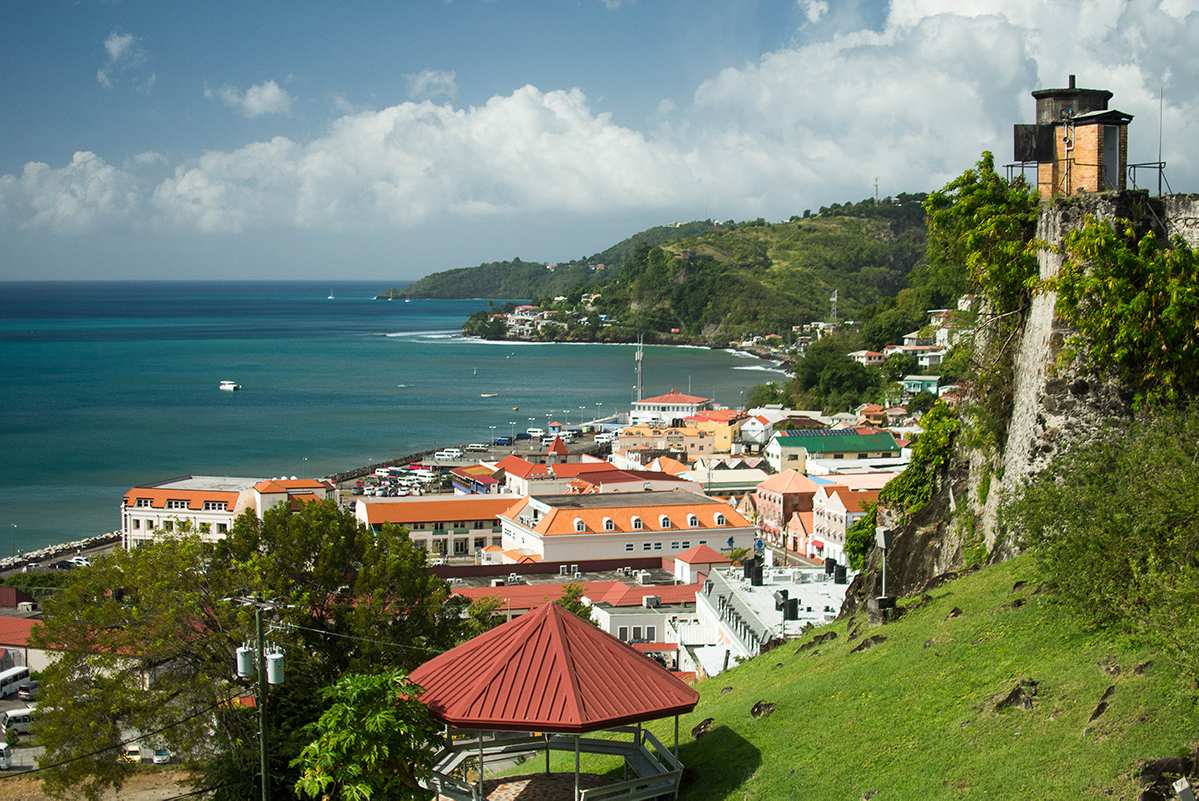 So why One-Way sail to Grenada?
Setting sail from our Rodney base, you will experience a mix of adventurous open water crossings and easy-line-of sight island hops. Sunsail's base in St. Georges' beautiful pastel-hued harbor, offers an ideal starting point for exploring the colorful coastline of Martinique, St. Vincent and the Grenadines up north or the cobalt blue Tobago Cays Marine Park in the south. After an epic exploration of the Windwards, end your adventure relaxing in Grenada's reliable sunshine and consistent trade winds perfumed with the spicy scent of nutmeg. Embark on a one-way sail to Grenada and you'll soon see why this place is one of the Caribbean's prime jewels.