With so many great beaches in Grenada, it is hard to pick just three. Read on to find out which made the cut. Spoiler alert, Grand Anse Beach didn't.
Top-Rated Beaches in Grenada
When you really want to get away, you gotta go to Grenada—the "Spice Isle" of the Caribbean and a sanctuary for tried-and-true sailors that aren't afraid to take the road less-traveled. And don't let this island's size or lack of mentions on the "mainstream" travel scene fool you. Grenada's best-kept secret factor is one of the things that makes it so desirable.
The southernmost of the Windward Islands, Grenada's compact cruising grounds and favorable year-round conditions make it worthy of any sailor's destination bucket list. From incredible snorkeling and diving experiences to spectacular sport fishing, from exploring the world-famous Underwater Sculpture Park to touring the local cocoa plantation, Grenada has much to offer, including 45 picture-perfect beaches.
Some of the beaches are dressed with white sand, some with black, some are located along busy harbors, and some are completely hidden from the crowds. All of Grenada's beautiful beaches are captivating in their own way and without a doubt, Grand Anse is the most famous, but here are our three favorites...
Bathway Beach
Sitting pretty on the northeast corner of the island is Bathway Beach, a hot-spot among locals on weekends and holidays, but an uncrowded little gem any other time of week. If you show up at just the right time, you might even get the entire golden-sand beach to yourself. Plus, the coral reef located nearby provides especially superb snorkeling conditions. And after you've worked up an appetite, there is a darling little restaurant close by, Aggie's Restaurant and Bar, that serves up fresh seafood dishes and refreshing rum cocktails.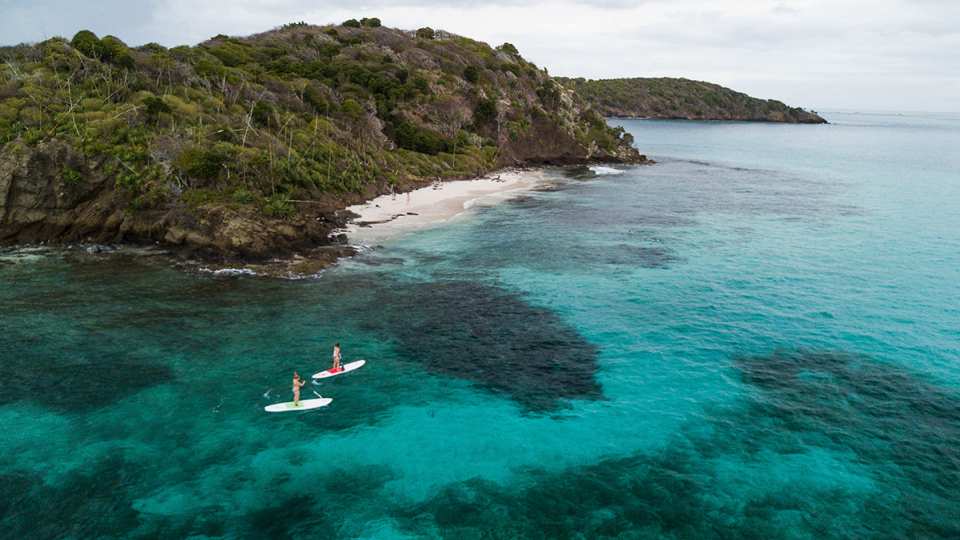 Magazine Beach
Things are always poppin' at Magazine Beach, located on the southwest tip of Grenada near St. Georges. The friendly local vibe here is unmatched so you'll likely make a new friend or two before you leave. Magazine beach is also situated near Rex Resort, so there are plenty of amenities and activities on shore, including lounge chair rentals. On the south end of the lovely white-sand beach, you'll find the quaint yet elegant Aquarium Restaurant, an idyllic place to enjoy a delicious dinner.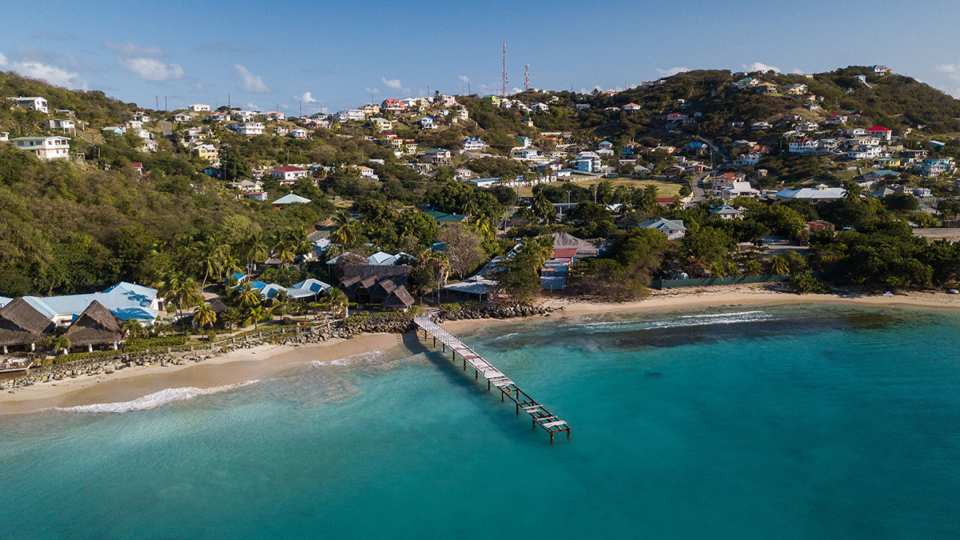 Morne Rouge Beach
More commonly known as "BBC Beach", Morne Rouge boasts the calmest waters on the island, so it is a popular choice among families with children eager to swim their little hearts out in swimming-pool-like conditions. Morne Rouge earned its unusual nickname years ago because this is where the island's first beach club, Blanco Beach Club, was located. So island locals unofficially declared it "BBC Beach" and likely would think you're just a crazy tourist if you asked about "Morne Rouge". If you're in the mood for serenity and minimal distractions, BBC Beach is the spot.
  "There's also a really cool little beach bar called La Plywood just up on the right, which plays great music, serves a few different cocktails and I'd recommend the fish tacos too! The guy who owns it is actually friends with Clive, the base manager in Grenada. La Plywood is a great place to catch the sunset as well."
— Eleanor Wood, Vacation Planner
Clearly, Grenada is a top-notch travel spot worthy of wind-drawn vacations, but do you know what's better than sailing one Caribbean destination?...Sailing two! And lucky for you, Sunsail offers (and highly-recommends!) one-way one-week charters that slips off from St. Lucia, cruises through St. Vincent and the Grenadines, then finishes off in Grenada. That's a quadruple serving of the island-chillin', offshore-thrillin' goodness that seafaring folks like us just can't get enough of. So come prepared to quench your thirst for adventure like never before.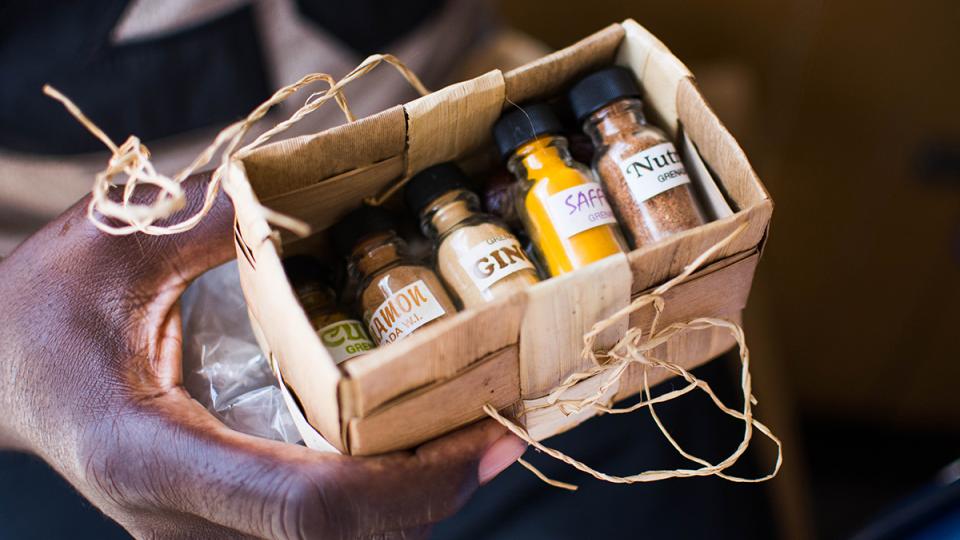 What is a One-Way?
One-Ways are fairly simple to do. You start at one island's yacht charter base and end in the other. The original base will give instructions on where to go, in order to drop off your boat at the ending base. They are a great option because you get to experience the best of both destinations and get some great sailing in between.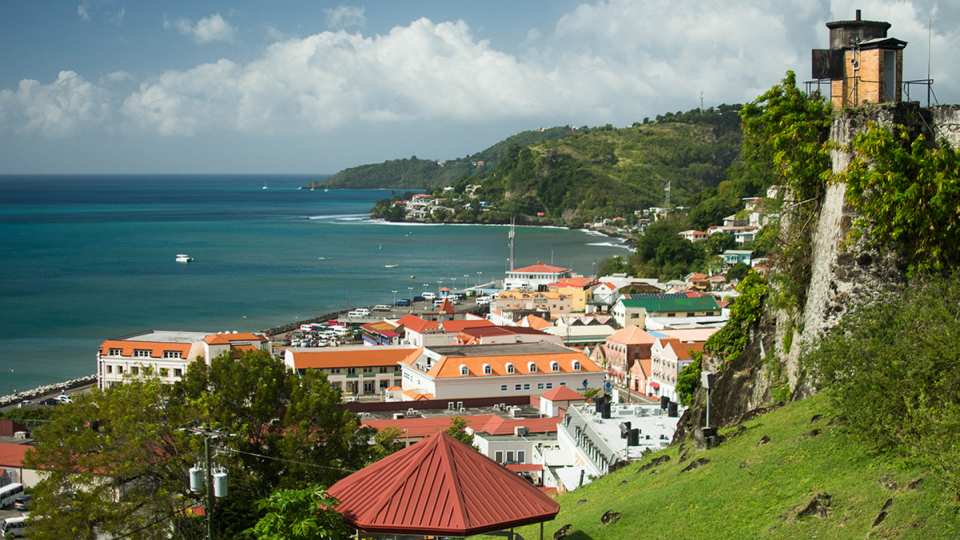 So why One-Way sail to Grenada?
You will experience a more adventurous open-water sail with the ease of island hopping in-between it all. Our Grenada base at St. George's harbour is one of the prettiest in the Caribbean. Offering reliable sunshine, consistent trade winds perfumed with the spicy scent of nutmeg and spectacular blue-water cruising, this horseshoe-shaped bay will be waiting for you when you arrive.