Pushing the limit in both intuitive design and technology, Oceanis 51.1 leads the way for the next generation of luxury cruising yachts. Created by French manufacturer, Beneteau, this yacht combines the sleek and stylish design of a classic monohull with unbeatable speed and high-end performance.
Nominated for European Yacht of the Year 2018, the smart 5 cabin cruiser features an electric windlass and bow thruster for effortless tacking, maneuvering and easy sailing. The yacht also includes a collapsible Bimini top canvas to give that added protection from the sun, while offering sailors maximum visibility.
Her spacious convertible saloon is the perfect place for socializing and relaxing, while the deck has noticeably more room for sunbathing and post-dive lunches. Sleeping 13, the Oceanis 51.1 stepped hull, extends over a third of the hull, creating additional interior space without spoiling her sleek design. With taut cruiser lines and a spacious cockpit, this stylish monohull promises true comfort for large groups and families.
Additional information
Convertible Saloon: Yes, this yacht has a convertible saloon, which offers sleeping arrangements for up to two guests. This space is included as a double berth in the maximum capacity of your yacht.
Skipper/Cook: A hired skipper can use the forepeak in all destinations excluding Bahamas where they will require an interior cabin. If your yacht does not have a forepeak, skippers will require an interior cabin.
Air Conditioning: This yacht has generator-powered A/C.
Forepeaks: This yacht has an air-conditioned bow cabin large enough for one adult, accessible from the hatch and includes a head and sink and is included in the maximum capacity.
Greece and Seychelles: This yacht model is restricted to a maximum capacity of 10 in our Greece and Seychelles destinations.
Italy: please note that not all modules of this yacht in Italy will match the specification, some will have slightly different features.
Oceanis 51.1 - 5 Cabin Specification
| Number of Berths | Max Number of Berths | Number of Heads | Number of Cabins | Number of Showers | Length |
| --- | --- | --- | --- | --- | --- |
| 10 | 13 | 3 | 5 | 3 | 52 ft |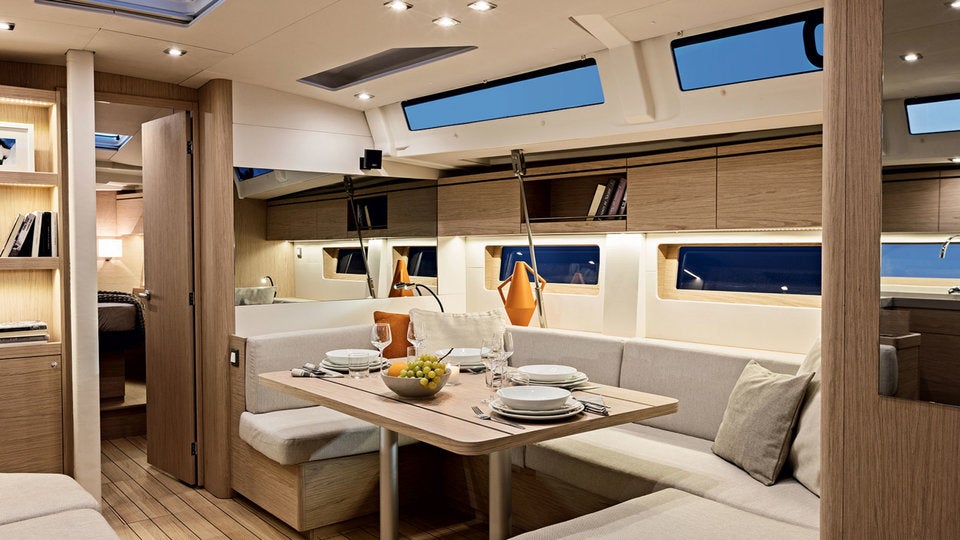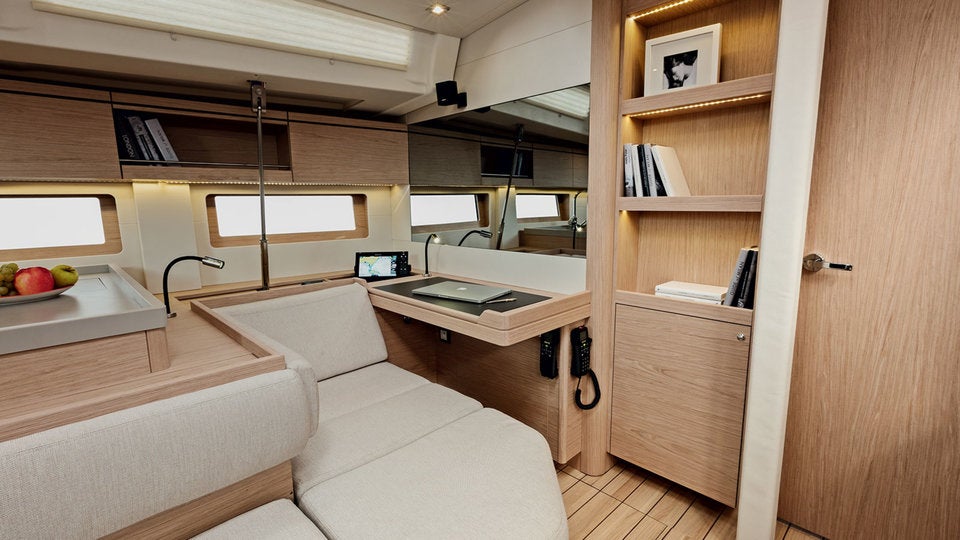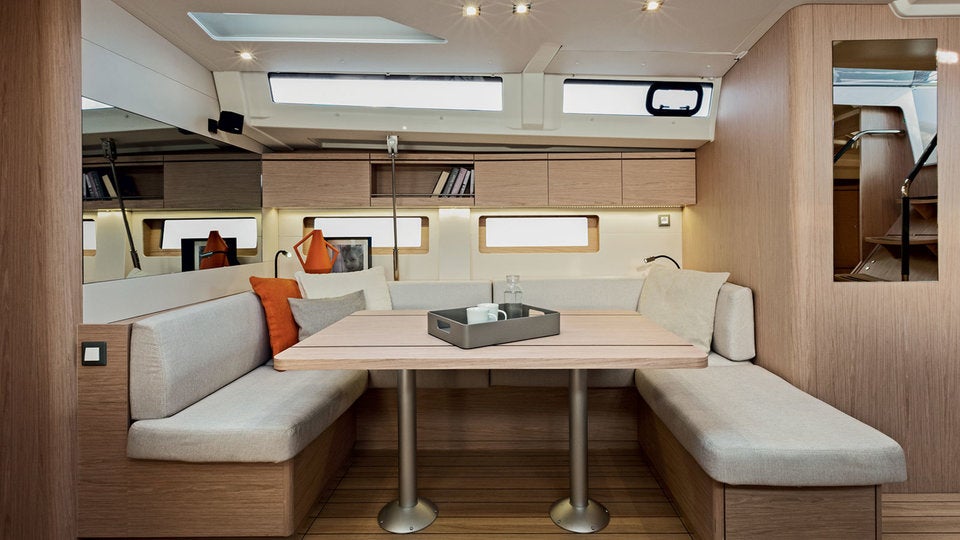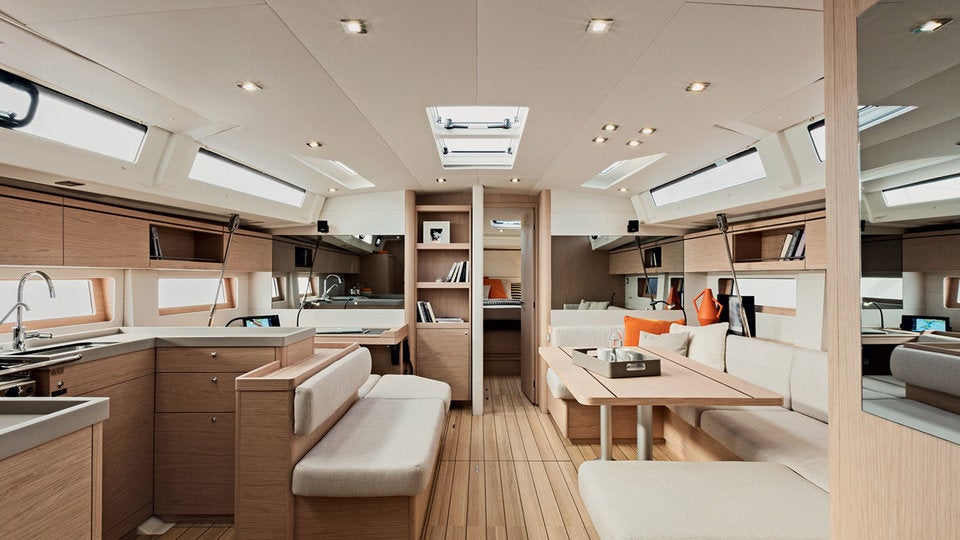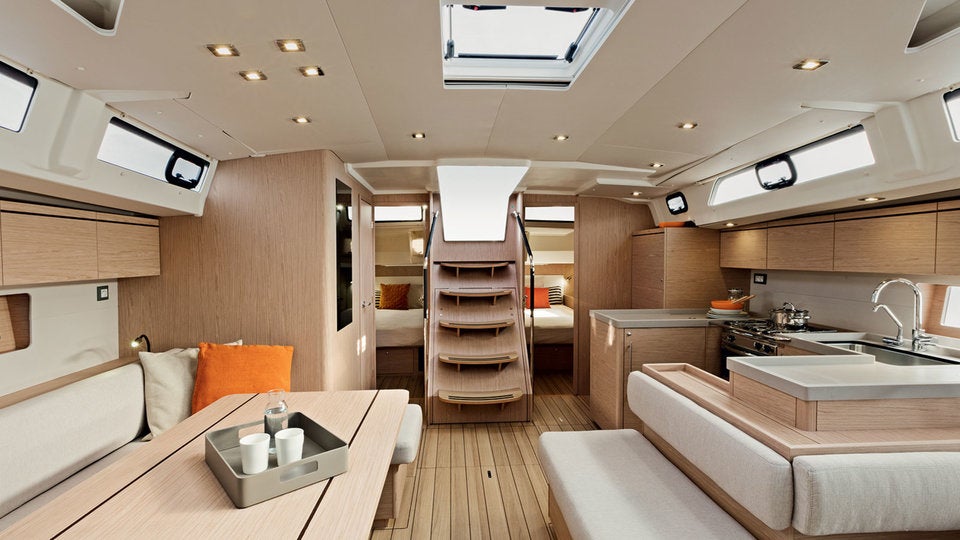 Age of Your Yacht
When you charter a Premier Plus Yacht you can be sure of a boat with fewer than 12 months service behind it. These brand new yachts offer the optimum in comfort and performance, with the highest standard in technology, equipment and amenities.
With a maximum of three years service under their belts, our Premier Yachts offer a high standard of comfort and performance alongside the latest technology and equipment.
Our Classic Yachts are usually no more than eight years old, meticulously maintained and well equipped to provide you with great value and an excellent sailing experience.
Exclusively crafted by Beneteau
With more than 130 years of experience in the yachting industry, French boat builder Beneteau has set the benchmark for yachts. Beneteau offers 28 different production models ranging from 21 to 53 feet. Today over 100,000 Beneteau yachts sail the seas throughout the world, each of them proudly displaying the innovation and passion for yachting synonymous with Beneteau for more than a century.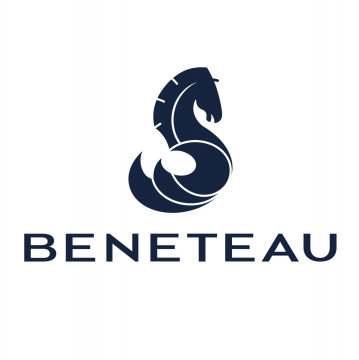 Sail a Oceanis 51.1 - 5 Cabin at these destinations