To become a confident and competent sailor, you need theory knowledge and practical skills. NauticEd International Sailing Education offers a full suite of recognized interactive online theory sailing training courses as well as a free online electronic logbook to document all your sailing ventures. With NauticEd, your online theory courses are combined with your logbook entries to create your sailing resume.
Sunsail can easily make a determination if you are qualified to charter simply by viewing your NauticEd resume. It's easy to get started. Simply review step-by-step instructions on how to obtain your sailing license and credentials (SLC).

SLC instructions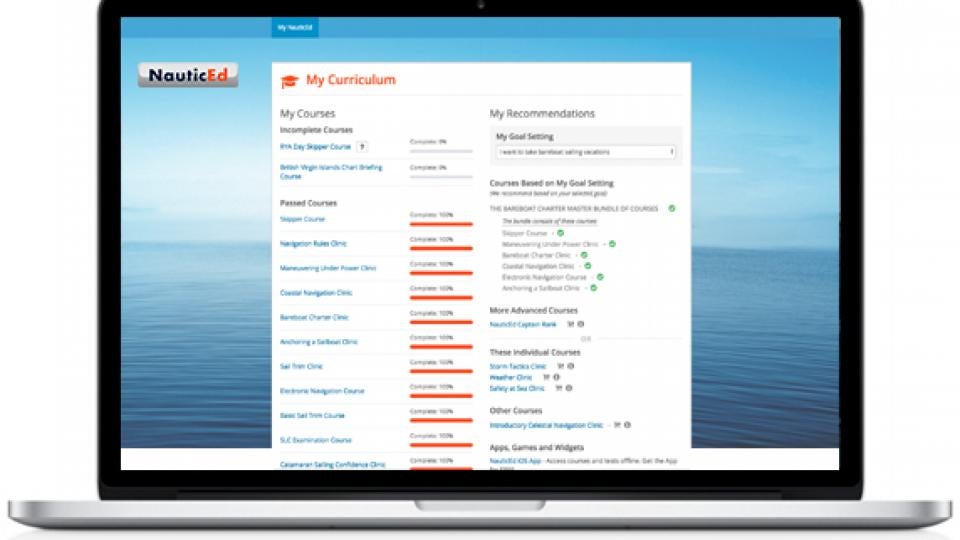 Check out NauticEd now with two free online sailing courses courtesy of Sunsail or visit NauticEd's full range of sailing courses. You will also get a free sailor's logbook and a free resume building tool.
Whether you want to become a better crew member, skipper in near coastal conditions, qualify for bareboat chartering, or get way offshore, NauticEd can help you qualify. 


When you achieve the NauticEd Bareboat Charter Master rank, Sunsail automatically qualifies you to be a skipper at any of our non-European locations. For European locations, NauticEd's Sailing License and Credentials (SLC) is accepted as a valid license. The SLC combines the Bareboat Charter Master rank with a required practical on-the-water assessment by an approved sailing instructor. To learn more about gaining a European sailing license, go to here.