Published: February 6, 2018 Terese Kerrigan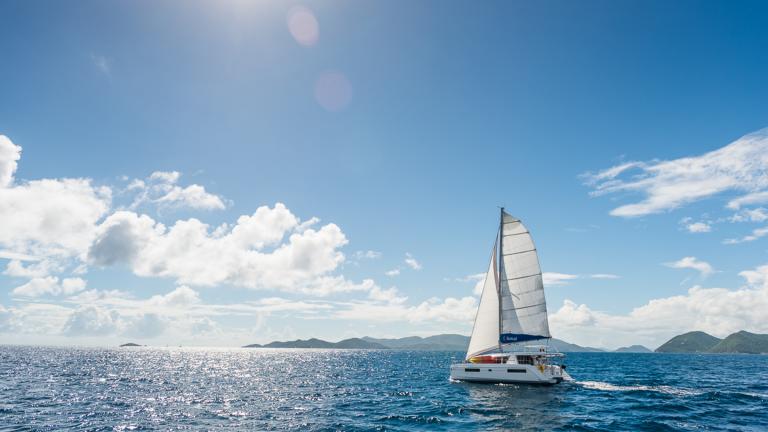 Well, we just arrived in Cape Town after a grueling 7,000-mile leg from Lisbon, Portugal. In the last week, we once sailed 540m, in 24 hours going an average of 22 knots. Those wet and wild conditions are really just another day in the office for us, which why it has been amazing to relax in South Africa and do some exploring with my family, friends, and teammates. The coastline here is beautiful, and just outside my apartment, I can see Sunsail yachts embarking on adventures out of the V&A Waterfront.
What I love most about the race, aside from the adventure, is the company we keep. Our Team has a good time both on and off the water which is essential both for morale and performance. We have made a conscious effort to surround ourselves with good people, and it has been rewarding to get to know all these guys and girls. When the winds are softer, it affords us the time to tell stories and get to know each other. On this last leg, we had ten people onboard, when you include our onboard reporter. Of those 10, we have seven nationalities. This blend of cultures allows us to share different perspectives while keeping each other entertained with stories.
I stood watch with Jena Hansen, from Denmark. She is hilarious. This was her first offshore leg, which included a crossing of the Equator. For those who don't know, legend has it that if it is your first time crossing the Equator, King Neptune appears, and you must be punished for your sins against the sea. This normally includes shaving of hair. Jena was completely onboard with this tradition and was ready to lose some blonde hair. Luckily, Neptune only took a few locks from the end of her braids but did opt for dying it blue and red. The same cannot be said for our French reporter, Martin.
Tony Mutter from New Zealand crossed the Equator for the 18th time this leg. Standing watch with Tony was like being in class learning from a professor. He has so much knowledge from his five previous Volvo Ocean Races that I take every chance I get to chat with him.
Tom Johnson (aka TJ) and Nick Dana were also on my watch; these two could keep the crew entertained for hours with witty comebacks and joking banter. The young Aussie and American also come with so much onboard experience and are clutch for making sure the boat continues to operate properly and sails on the bow go up and come down clean.
Going around the world with people who you can have a good time with is just as important as winning the race. Sharing that sense of adventure makes the experience all the more worthwhile.