Published: July 31, 2019 Terese Kerrigan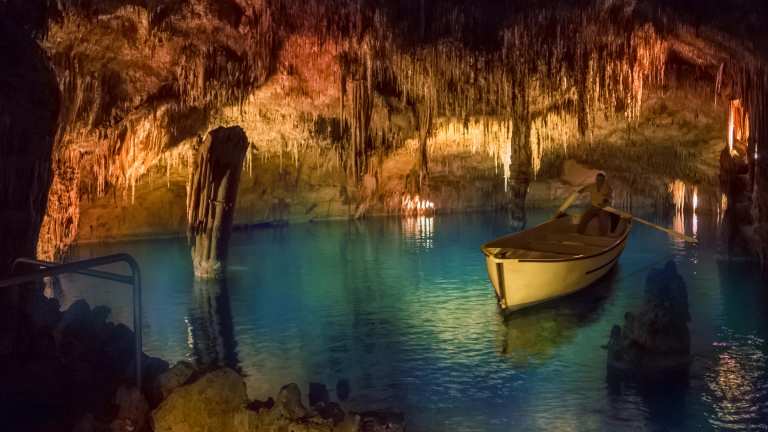 A Mallorca sailing vacation lets you explore the many gems found along the island's 300 miles of dazzling coastline aboard your own private yacht, at your own desired pace. Along the way, discover secluded anchorages with breathtaking mountainous views, traditional seaside villages serving up authentic Spanish cuisine, modern ports with bustling nightlife, and awe-inspiring natural beauty at the wondrous caves that this popular Mediterranean destination is known for.
Believe it or not, there are more than 200 cave systems located throughout Mallorca but only a handful are actually accessible. So, if you have your sights set on Spain for a thrilling and fulfilling sailing vacation, the three caves below are the ones we highly recommend including in your Mallorca cruising itinerary.
Cuevas del Drach
Located on the east coast of the island in Porto Cristo, the "Dragon Caves" is the most famous geological wonder in Mallorca. Guided tours of the dark and cool limestone cave offer a treat for the eyes and the ears. Feast your eyes on the colorful walls caused by the mystifying stalactite formations while enjoying the acoustical sounds that resonate throughout the underground cave. Cuevas del Drach is a true one-of-a-kind experience that you simply cannot miss when visiting Mallorca.
Cuevas de Arta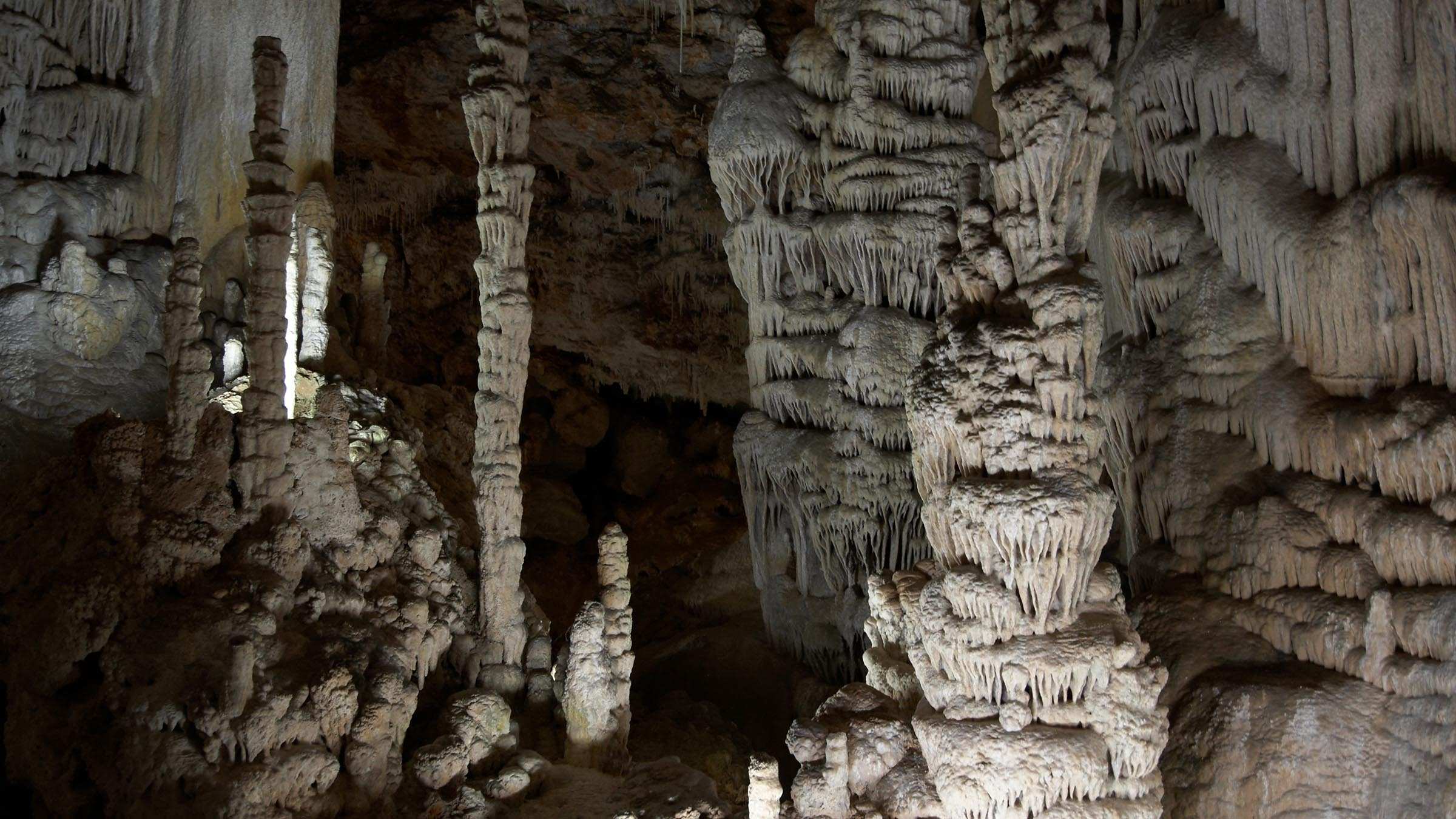 Storied to have been the inspiration behind Jules Verne's Journey to the Centre of the Earth, the underground caverns located near Arta feature impressive displays of stalactite and stalagmite formations. Guided tours feature special light and sound effects while walking you through the underground cave system, where the various chambers are named "Hell", "Purgatory", and "Paradise" to correspond with the visual experience.
Coves de Campanet
Located in the foothills of the Tramuntana mountains on the north-west side of Mallorca, the Caves of Campanet are one of the island's smaller cave systems. The underground caves span across about 3,200 square meters and their rural setting offers especially lovely surrounding scenery. The longest and thinnest stalactites in Europe are found at the Coves de Campanet. Their white wax-like formations are unique and they have somewhat of an eerie appearance that has inspired the works of many artists and poets. Walking tours of the chambers are available that last about 40 minutes.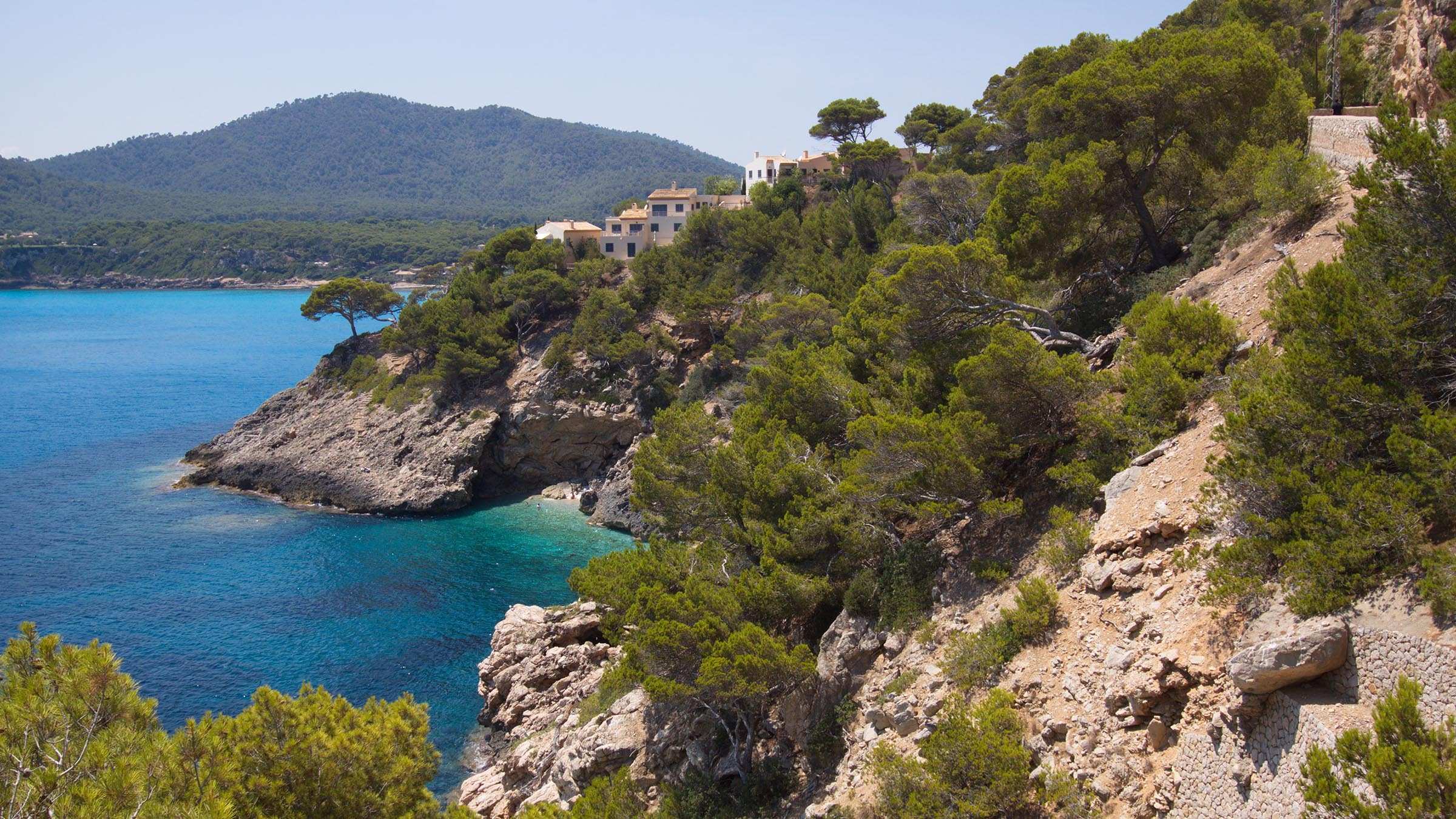 The above-mentioned caves are our top recommendations but other notables include Cuevas dels Hams, Coves de Genova, Cap de Formentor, and Sa Calobra. There are so many geological wonders worth exploring in Mallorca. So, start planning your Spain sailing vacation today and go see them for yourself!