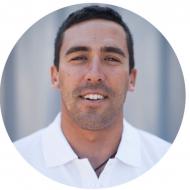 Team Director
Mark Towill
Kaneohe, Hawaii, United States
Mark joined the race back in 2014-15 with over 15,000nm offshore racing and six major ocean crossings. He sailed with Team Alvimedica, alongside skipper Charlie Enright and the team finished 5th overall. Together, Mark and Charlie will lead Vestas 11th Hour Racing for the upcoming edition of the race where they will use the race to promote a sustainability message around the world.
Previous Volvo Ocean Races: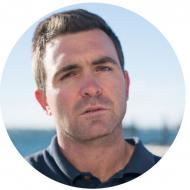 Skipper
Charlie Enright
Rhode Island, United States
A young Rhode Island native who has already accumulated thousands of offshore miles and inshore racing results - including a Transatlantic and Rolex Fastnet Race in 2011. Before dedicating his full time to the Volvo Ocean Race campaign, Charlie was working at North Sails Rhode Island and managed multiple sailing campaigns for All American Ocean Racing. He skippered Team Alvimedica in the previous race and will now lead, alongside Mark Towill, Vestas 11th Hour Racing in their mission to win the Volvo Ocean Race and promote sustainability. 
Previous Volvo Ocean Races: