Basic Coastal and Bareboat Cruising ASA Certification Courses
Do you dream of bareboat chartering in the British Virgin Islands, but want more experience so you can do it safely? Do you want to take your family & friends on an incredible sailing vacation, with memories to last a lifetime? Would you like to brush up on your current sailing skills, add some new ones, and obtain highly-regarded certifications in a laid back, friendly environment? Would you like to do all of this in a Caribbean Paradise?
Our award-winning American Sailing Association-certified Sailing School in the BVI is just the answer. We're proud to offer this option for those who would like to sail in the beautiful BVI while learning how to keep their yacht, and its 'crew,' safe and happy at the same time.

Our friendly professional instructors are seasoned sailors with years of experience, who will tailor the ASA courses to suit your party's needs.  You'll learn to sail safely, to the acclaimed ASA standards, while enjoying a relaxing vacation. Sailing during the day from one anchorage to another, you'll learn from the best and then practice new skills… while still having time to snorkel cool and colorful waters, stroll on perfect beaches or shop for souvenirs.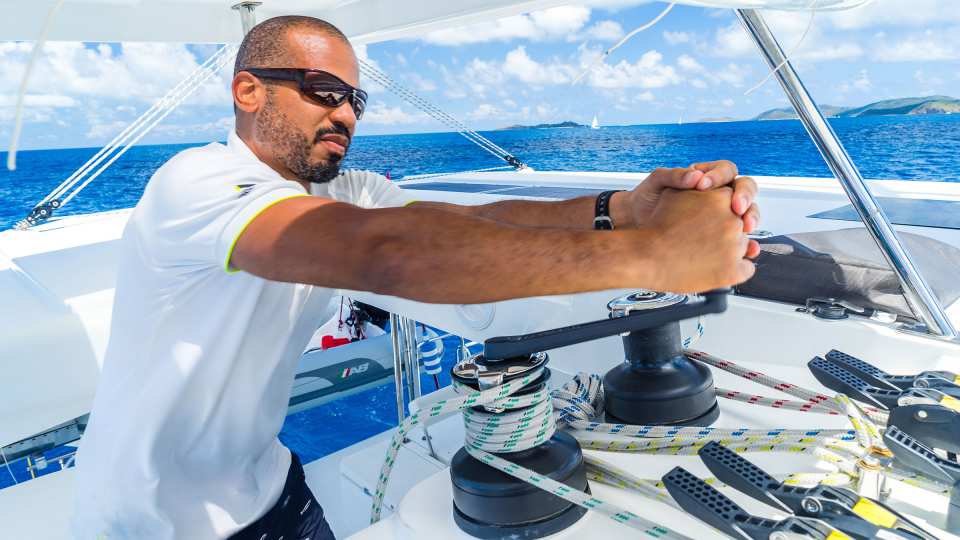 Take the 10-day 101/103/104, or if you have ASA101 already, take the 7-day 103/104 ASA certification course! Learn how to sail and enjoy the freedom of traveling the world by sea.