Sportingclass Ltd, based in Twickenham, have announced the launch of the USA Eagles Rugby World Cup Squad Sailing Day in a once-in-a-life time opportunity to meet and spend time with members of the USA Rugby World Cup Squad, whilst enjoying the fun and excitement of a sailing event with Sunsail Events on the Solent.
The sailing will take place on September 16, 2015 onboard Sunsail's fleet of identical Match First 40s. Teams of 8 guests join the event at Gunwharf Quays and will train and race under the guidance of Sunsail's experienced skippers and mates. Each yacht will be branded with the participant companies logo, making the perfect photo opportunity against the back drop of the Emirates Spinnaker Tower and the famous waters of the Solent, that already host other leading events such as the America's Cup World Series Portsmouth and Aberdeen Asset Management Cowes Week.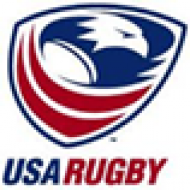 Simon Boulding, Events Director of Sunsail commented "Sunsail is delighted to be partnering the USA Eagles and Sportingclass on this exciting new charity* sailing event. This is a truly unique opportunity in this World Cup year to sail alongside and mingle with USA Eagles players, whilst enjoying fantastic sailing and teambuilding on the Solent." 
Andy Lee, Managing Director of Sportingclass commented "I am extremely pleased we have partnered with Sunsail Events for the USA Eagles Rugby World Cup Squad Sailing Day – it means this one-off experience will be of the highest caliber and I am sure an amazing and fun experience for all."
Nigel Melville, a former England scrum-half and current CEO of USA Rugby, said "The Eagles are looking forward to the Rugby World Cup and have many fans in England. It will be great to have the opportunity to connect with them at some of the wonderful events we have planned."
The USA Rugby team qualified for the Rugby World Cup in March 2014 and sit in Pool B alongside South Africa, Samoa, Japan and Scotland.
For bookings contact Michael Hlavaty at Sunsail [email protected] or call +011 44 2392 222 221.
Sportingclass Ltd, established in 2002, is an exceptionally well-respected and trusted sports events, hospitality and consultancy company.
*USA Rugby Trust is the philanthropic arm of USA Rugby. Our fundraising activities support rugby youth initiatives, coaching and referee development, and build world-class athletes through our national teams. All funds raised at events during the 2015 World Cup will benefit our Men's National Team.