Portsmouth, R.I. (August 27, 2015)
US Sailing, the national governing body of the sport, and Sunsail, a vacation industry leader in sailing and watersports, have agreed on a new multi-year sponsorship deal. Sunsail will continue to be an official sponsor of US Sailing.
"US Sailing and Sunsail share a strong passion for sailing," said Jack Gierhart, Executive Director of US Sailing. "We are both committed to providing more awareness to the benefits of sailing and offering more opportunities for sailors to get on the water. We are excited about our partnership with Sunsail and their commitment which will reinforce our efforts to deliver value to our members, inspire sailors to stay active, and introduce newcomers to the sport."
The Sunsail sponsorship offers value to members of US Sailing through special discounted pricing on their products and services in each of their 25 global destinations. Sunsail will have a presence at several US Sailing signature events. The charter company will be featured as a Platinum sponsor for Sailing Leadership Forum 2016 at the Hilton San Diego Resort on February 4-6. They will also be top-level sponsor for the 2017 National Sailing Programs Symposium.
"For Sunsail, our partnership with US Sailing is a natural fit," said Brittany Weatherby Riley, Sunsail Marketing Manager, North and South America. "It is imperative to offer a year round opportunity for sailors to enjoy their favorite sport and our range of products and destinations allow US Sailing members no shortage of exciting options staying on the water throughout the year. We are invested in the growth of sailing and see our partnership with US Sailing as a strong and collaborative one which helps to retain the engagement of sailors throughout the country."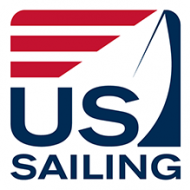 About US Sailing
The United States Sailing Association (US Sailing), the national governing body for sailing, provides leadership, integrity, and growth for the sport in the United States. Founded in 1897 and headquartered in Portsmouth, Rhode Island, US Sailing is a 501(c) (3) non-profit organization. US Sailing offers training and education programs for instructors and race officials, supports a wide range of sailing organizations and communities, issues offshore rating certificates, and provides administration and oversight of competitive sailing across the country, including National Championships and the US Sailing Team Sperry. For more information, please visit
www.ussailing.org
Jake Fish
US Sailing Media Contact
Email:
[email protected]
About Sunsail
For over 40 years Sunsail has led the way in sailing adventures. From pioneering the first flotillas in Greece to building through experience today's choice of the best and most exotic yachting destinations on a custom tailored fleet of Monohulls and Catamarans. Beginners can now enjoy the world's best cruising grounds by hiring a skipper from any Sunsail base. Sunsail strives to provide our customers with the most exciting experience at the greatest possible value. Sunsail brands include Sailing Vacations by Bareboat Charter, Flotillas, Sailing Schools, Events and Yacht Ownership. Sunsail operates in 25 exotic and diverse destinations throughout the globe on a fleet of over 800 yachts and catamarans.
www.sunsail.com/uss
Media Contact

Nicolle Smirlis
Sunsail Marketing Manager, North and South America
Tel: 727-437-5128
Email:
[email protected]