Caribbean Summer vs Far East Winter
Whether you're a newbie looking to find your sea legs or an old hand who already knows the ropes, we offer sailing vacations for everyone. Of course, no two travel tastes are the same. Oftentimes they clash, and we think it's about time to accept and encourage that. 
Consider this your recruitment letter to the 
Clash of the Seas
, a limited-time opportunity to pick your side and sail away at an amazing price this year. 
Loyal Sunsailors and US Sailing Members can save up to 15% off their bareboat yacht, but Loyal Sunsailors with 
US Sailing Memberships
 can save up to 20%.*
For less than $70 a year, join US Sailing and receive potentially hundreds in savings on your next Sunsail charter. Discover all of 
the additional benefits
 today.
So, where to, soldier? 
Choose wisely...
The British Virgin Islands
Leave your generic summer behind and start sailing into an endless horizon of crystal clear waters, flawless blue skies, and verdant island paradises. Relax on the beach, bask in the spectacular scenery, taste the French-Caribbean fusion cuisine and explore the tiny villages scattered along Tortola's shores.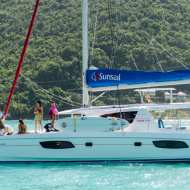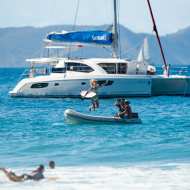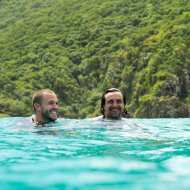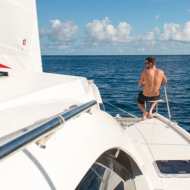 Summertime sailing means warm weather, reliable conditions and gentle breezes ready to speed you between enticing island destinations. With locations both nearby and remote to explore, we have summertime sailing destinations to suit both experienced adventurers and sailing newbies alike.
Caribbean Sailing Vacations Special
Book by April 3, depart this summer and save up to 20%*
Minimum 7-day charter
View availability in The BVI Speak with Team Sunsail: 888-350-3568



Raiatea, Tahiti
The impossibly remote and endlessly alluring French Polynesian islands were one of the last places on Earth to be settled by humans. Today, the year-round trade winds and mild, consistent climate makes French Polynesia a year-round sailing destination.



  
A South Pacific sailing vacation is no coastal cruise, with many of French Polynesia's islands spread tens or even hundreds of miles apart. Experienced ocean sailors will relish the opportunity to sail the calm waters of the South Pacific in search of island-hopping adventure, encountering welcoming, traditional island communities, dramatic volcanic scenery and incredible oceanic wildlife along the way.
Early Booking Special
Book by April 3, depart by this winter and save up to 20%*
Minimum 7-day charter
View availability in Tahiti Speak with Team Sunsail: 888-350-3568


#SUNSAIL