The Mediterranean is to most, an exciting melting pot of history, culture and some of the world's most tantalising cuisine. From Mallorca's sizzling tapas of fluffy croquetas and Athen's old school souvlaki hide-outs, to fresh, out-of-the-oven Nepolitan-style pizzas along the Amalfi Coast, your taste buds are simply spoilt for choice. And when you add sailing to the mix, this is a recipe for perfection.
Join Sunsail, as we single out a couple of our favourite culinary experiences across the Mediterranean, touching on bustling food markets, top restaurants for Mediterranean meals and seafood recipes you can make yourself, all from the comfort of your own yacht. With recommendations like these, we'll have you living your best "dolce vita" in no time.  
Dine on the rooftop in Athens, Greece
Once you've satisfied your curiosity for century-old wonders in the rumoured birthplace of civilisation, Athens has a lot to offer when it comes to its culinary scene. In the past couple of years, you will find that old gasworks have been transformed into cultural hot spots, amidst streets packed with souvlaki bars and al fresco restaurants. But for something truly unique and avant garde, we suggest taking your appetite for Greek cuisine to the rooftops.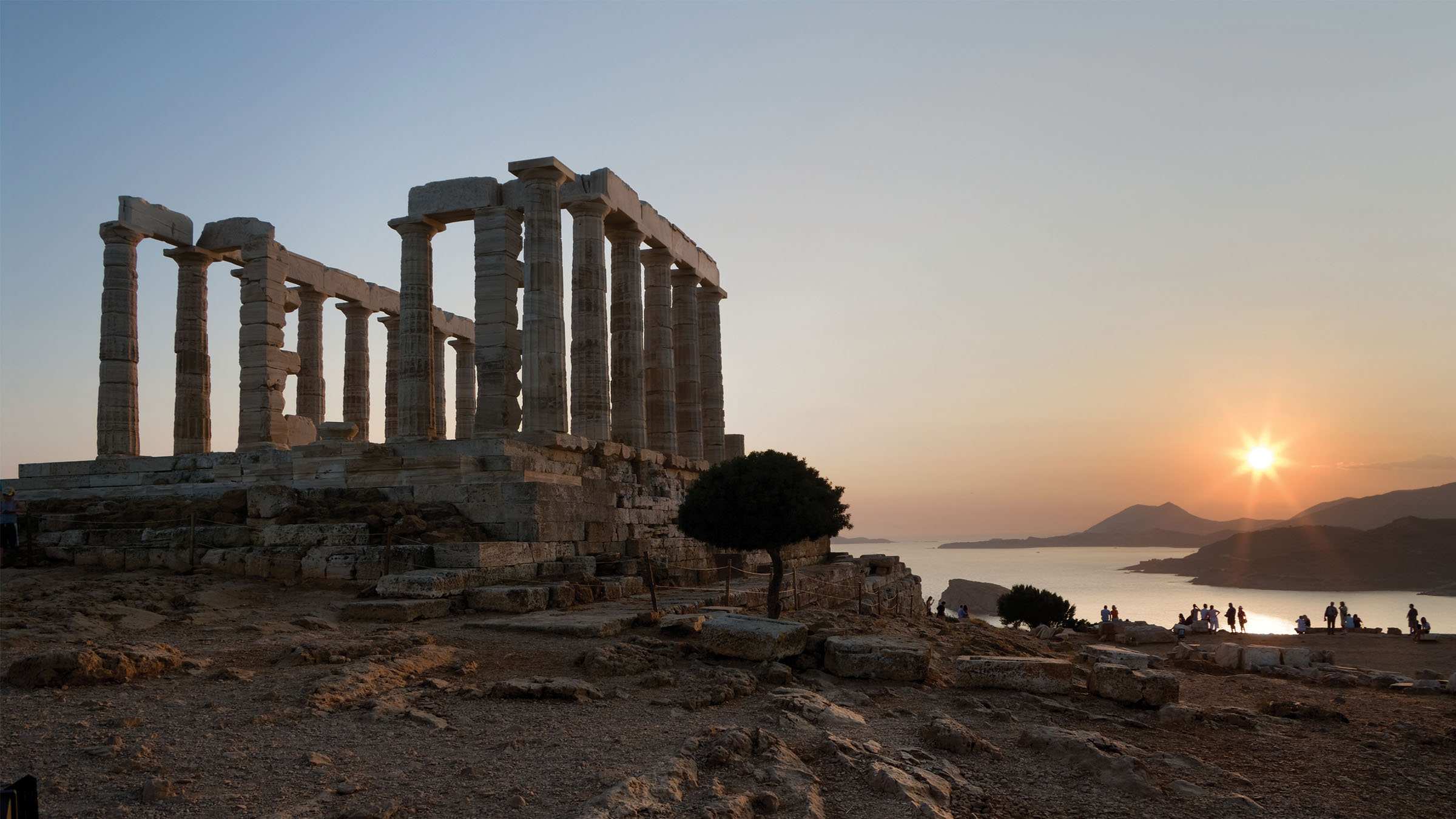 Nestled in the historic centre of Athens, on the 11th floor of the Titania Hotel, the Olive Garden Bar & Restaurant is a feast for the eyes. Boasting awe-inspiring panoramic views of the towering Acropolis and Lycabettus, the restaurant also offers an eclectic selection of signature Greek dishes designed to please every type of palate.
To start, choose from their saganaki shrimp salad with ouzo essence and Katiki Domokou cream cheese or their Maroulosarmade stuffed lettuce leaves with traditional cold cuts and wild mushrooms. For the main, we'd recommend trying an unusual twist on one of the most traditional Greek recipes – vegetable moussaka with sundried tomato and nutmeg, or the sautéed corb fish with cauliflower purée and olives from Kalamata, over a bottle of crisp, local Attica wine from the Strofilia Estate.  
For those looking for a local food festival, why not head to the "Emerald isle" of Corfu for traditional souvlaki, Greek dancing and the best local wine at Arillas Wine and Food Festival on 7th September.
Grill fresh fish on your yacht from Split, Croatia
Cooking on your yacht has never been easier in Croatia, with some of the best local fish across the Dalmatian Coast being sold in Split's local fish market. Located on the square next to Marmontova Street, this bustling street market is open every day from 6:30 until 2pm, so to get the best catch of the day, we'd recommend undocking the evening before and rising early the next morning.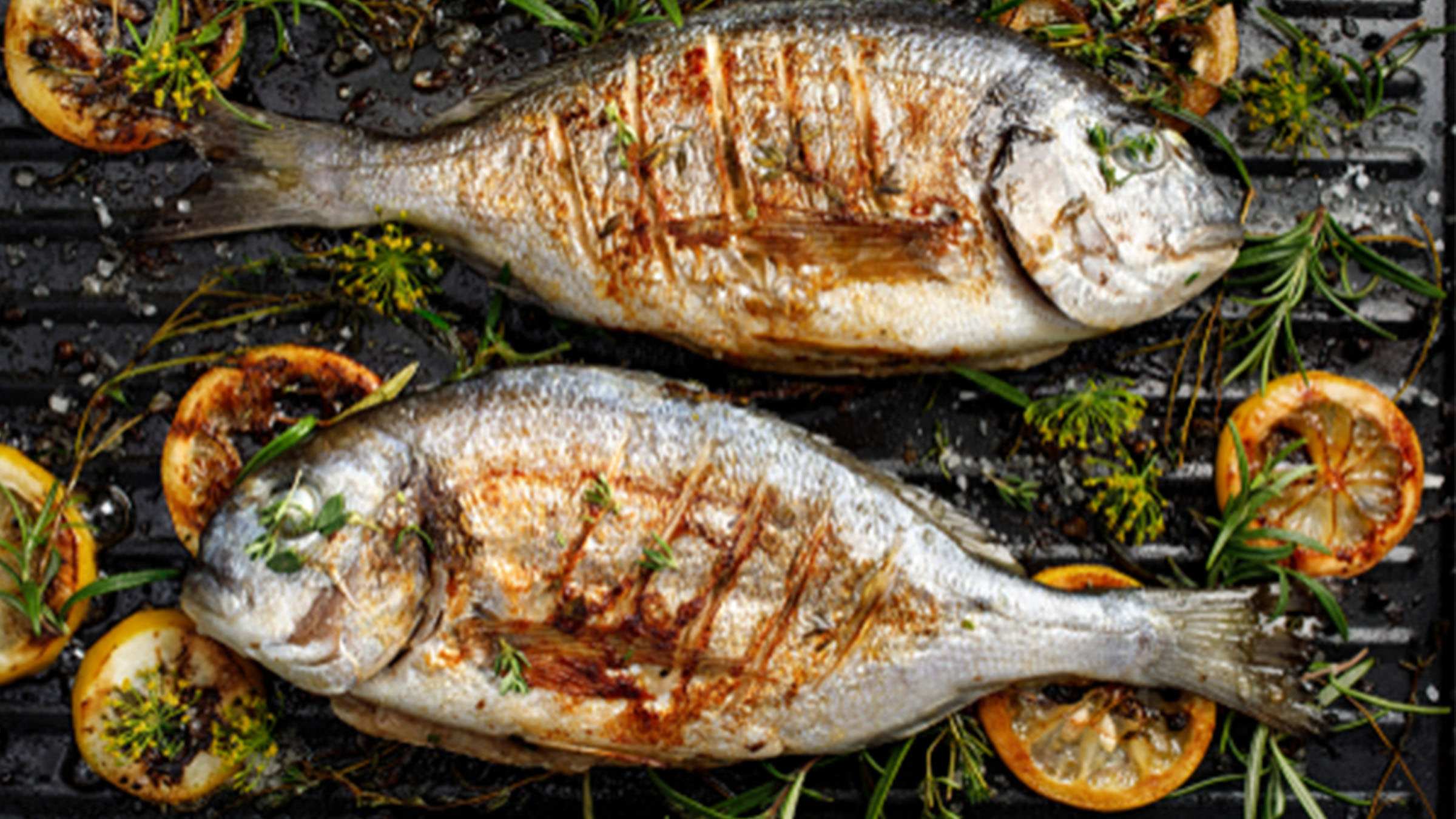 With a fantastic selection of sprats, sea bass, mackerels, sardines, picarels and anchovies, dive right in and get all the ingredients you need for a true taste of the Adriatic, made fresh on the grill from the comfort of your own yacht. If you don't want to gut your own fish on board, you can pay 10 kuna for locals from the market to gut your catch into clean fillets to take away. 
One of the nation's favourite dishes is grilled fish, "Dalmatian style". Even though this meal is surprisingly simple to make, the salty taste of fresh fish from the Dalmatian Coast packs a punch. Usually served with blanched swiss-chard and boiled potatoes, why not try something different and pair your fish with a light Mediterranean caponata. 
Start by cooking tomato sauce, aubergines, artichokes, pine nuts, olives, a pinch of vinegar and capers over moderate heat until the vegetables are tender and leave this to simmer while you prepare the fish. Traditionally, locals rub the fish with fresh olive oil, garlic and rosemary, seasoning it with sea salt, lemon and pepper to give it that added flavour. After this, grill over moderately high heat, for around nine minutes, turning over once until cooked through and you're done. Transfer the fish to your plates, top with the caponata and serve.
Home to at least 130 native grape varieties, choosing the perfect bottle of wine in Croatia is a breeze. But for this dish, we'd recommend pairing it with a bottle of white Graševina wine that oozes white pear, melon and grassy flavours.
Enjoy a feast of tapas at Mercado Gastronomico San Juan in Palma, Spain
Palma's first gourmet food market, Mercado Gastronomic San Juan opened in 2015, and has been serving some of the country's best tapas to locals and travellers ever since. Situated in Carrer de L'Emperadriu, in the north of Palma, the market claims to serve over 260 dishes and 361 wines across its 20 plus vendors. Catering for all kinds of tastes, The Guardian have aptly named the market, "an assault course of temptations".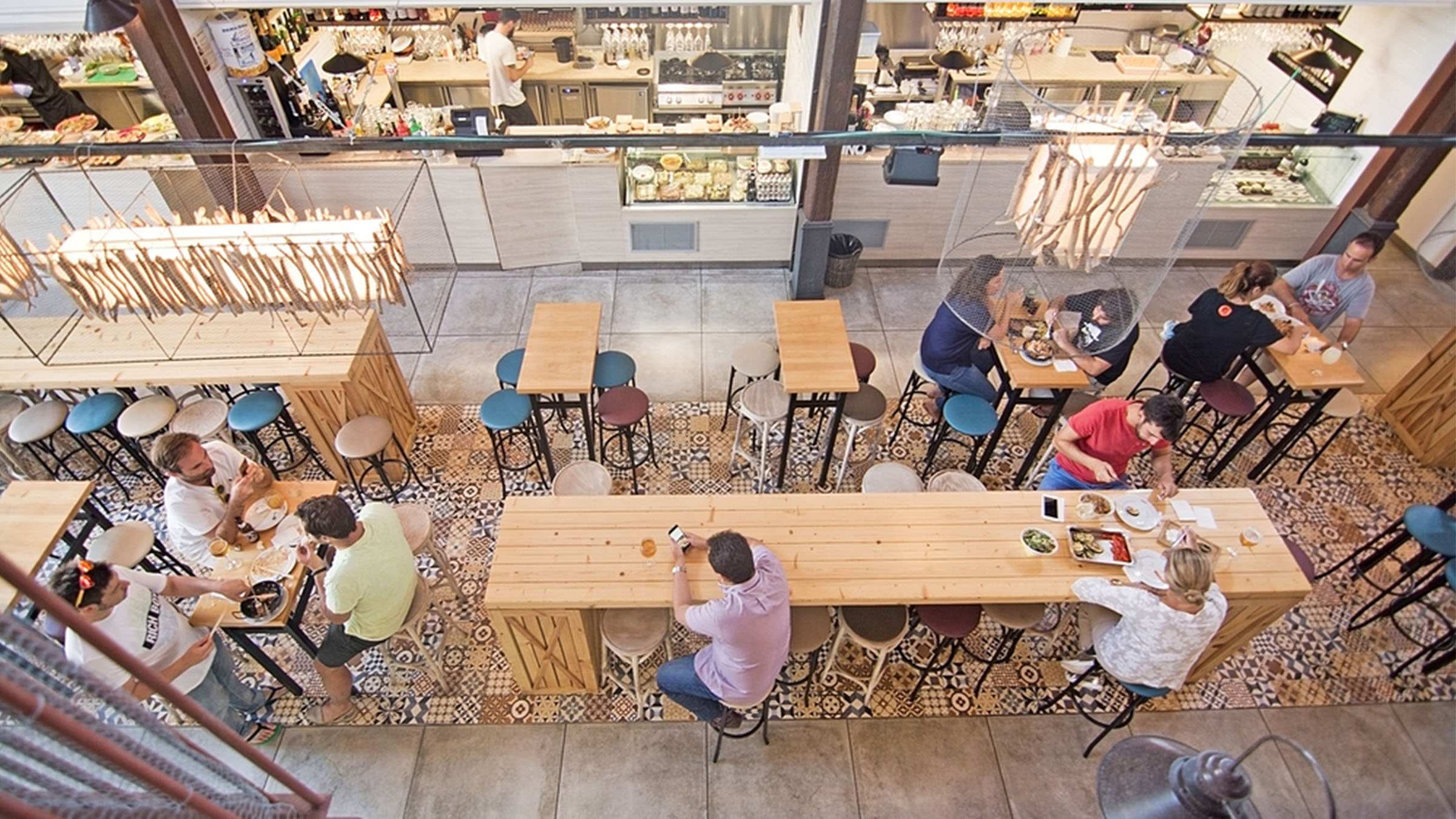 We'd recommend not heading to international eateries like Comida Japonesa and Pastas y Pizza, and go for something typically Mallorcan, like Mestra Llonguet. Selling freshly made bocadillo de pan llonguet, the traditional bread of Palma is a perfect snack that emulates Basque pintxos. With all of their delicious fillings sourced directly from the Balearics, you can't go wrong with a sirloin cured slice and spicy hummus llonguet or fideuá, (the national cheese) with sobrassada (paprika-flavoured sausage) llonguet.
For something a bit different, you should spend some time whiling away the afternoon in the Piquet Croqueta, catching up over some cervezas and patas bravas. Smooth as melted camembert on the inside with a crisp layer on the outside, these croquet delights are packed with anything from creamy cod to mushrooms and foie gras among other sizzling temptations. Rivalling other gastronomic markets from Berlin to London, San Juan is open every day of the week, 365 days a year, so there's no excuse not to visit this culinary gem.
With all of these gastronomic hot spots just waiting to be explored, combine your love for sailing with the best cuisine the Mediterranean has to offer for a culinary journey like no other.