Published: July 18, 2023 Dominique Wright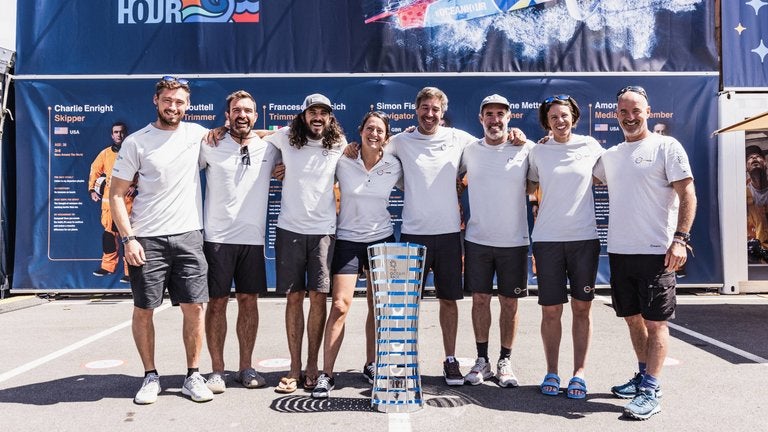 The 11th Hour Race Team has won the 2023 Ocean Race, the first US-flagged team to win the race in 50 years. Sunsail was able to sit down with the skipper of the winning yacht Charlie Enright post-race and get his inside look into the challenges and victories of this race around the world.  
Q: The preparation for this race took years and a high level of commitment from each team member, how did covid affect your progress towards the race? 
A: Covid had dramatic effects on the entire planet, and it's our job to race around the planet, so it's no surprise it affected us. The race got delayed for a year, so we stopped construction of the boat. We were designing a boat to go to China and New Zealand and so the course changed. There was a lot we had to do to try to modify the boat to optimize it for the new course. For example, originally prior to COVID it was supposed to be a simpler autopilot without the suite of software that sits over it, so we were actually planning on having to drive the boat a bit more which was the Ocean Race's original vision. But if you ask me, it's all for the better.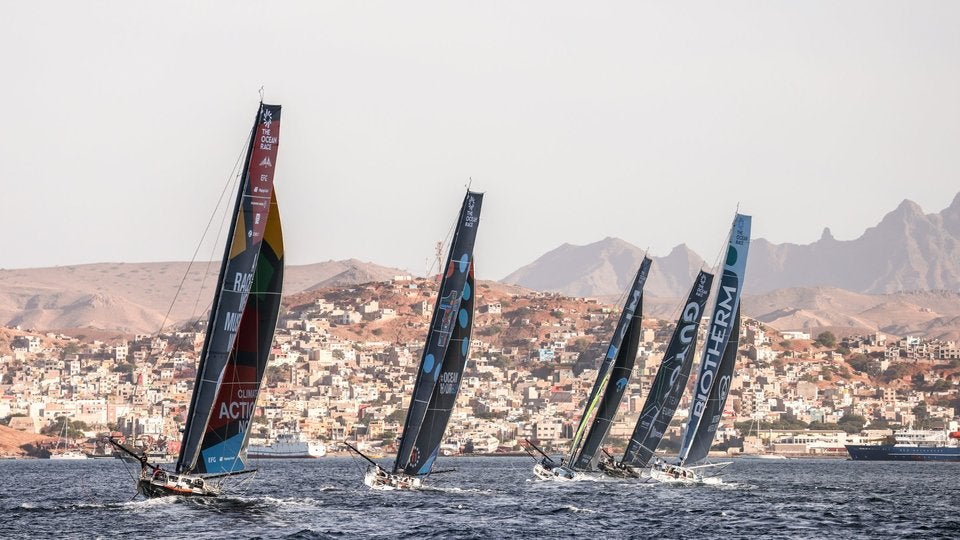 Q: During Leg 3 you experienced 2 damaged rudders and a severely torn mainsail. How were you and the team able to overcome those obstacles on such a grueling leg? 
A: Well, when that kind of stuff happens, I think there's a time to grieve, if you will. You know, there's a time for anger, frustration, disbelief, all that. And I think it's healthy for that to be the case, but then I think when you do get it out and move on, you're presented with two options. Either quit or just get on with it. What can we do to remedy the situation? And I think when you can simplify it like that, it's easy to get everybody on board with solution-based thinking. 
Q: In leg 5 you and the team broke the 24-hour distance record, what was it like sailing that fast for such a long period of time? 
Yeah, it was kind of crazy, just having all the boats pushing each other as it relates to the records, it's no shock to me that the 24-hour distance record was set by these boats as part of this race, in that part of the world. It was always kind of headed that way, but it's grueling, there's just no time for comfort. 
I will say that if you're setting 24-hour records, the pace of the boat is such that you're in a decent sea state. So, when you're record setting it's a little bit better than when you're just slogging it out. It was just amazing to be able to do 600-plus miles in 24 hours on a 60-foot monohull for sure.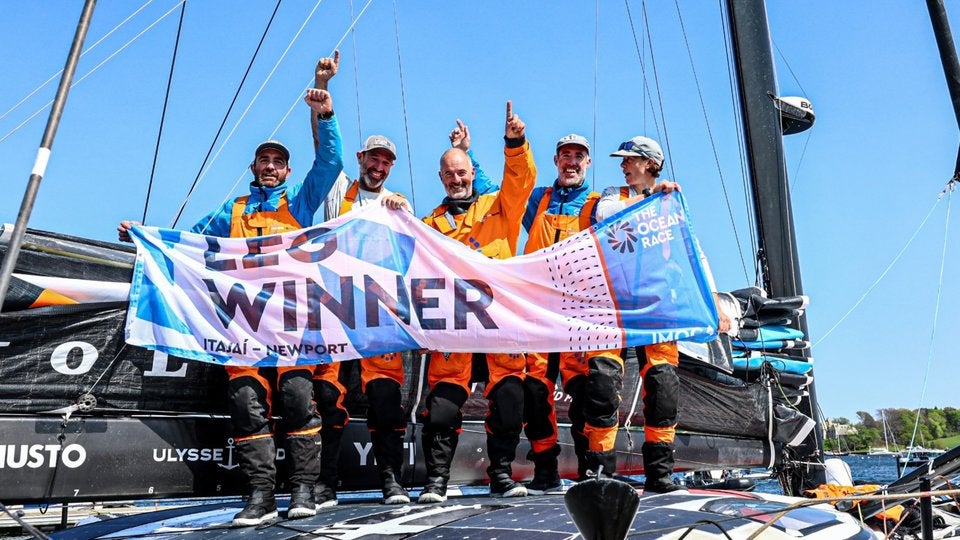 Q: What was the most challenging leg of the race? 
A: I think the Southern Ocean. We're always trying to operate at 100%, and 100% looks different depending upon what leg you're doing. When we do a three-day leg from Denmark to Holland and you don't sleep the whole time, that feels like the hardest leg. But zooming out, 37 days in the Southern Ocean is no small feat. 
Q: What was the team's favorite stopover? 
A: As crazy as it is for a local, I'd say Newport, it's great coming home.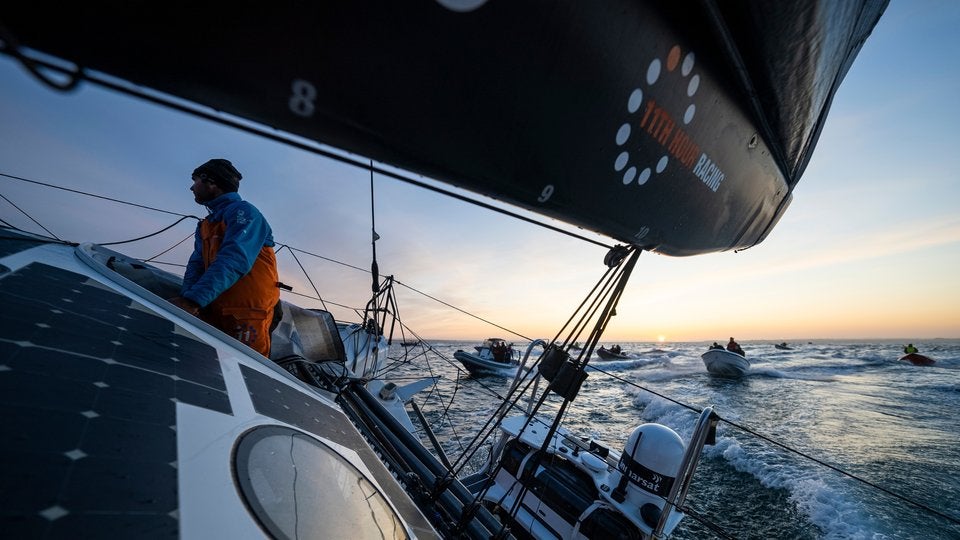 Q: On leg 7 the collision that resulted in a hole in the hull was a difficult blow at that late stage of the Race. How were you able to repair the boat so quickly after the crash and how did the team recover emotionally from such a setback?  
A: Well, I just can't say enough about our technical team, our shore crew, our boat builders. 
The way it ended up working was everybody on the team became a boat builder and the guys worked in shifts around the clock, to get what could have been a weeks-long job done in just three days. 
I think everybody knew that we were on the precipice of something great, so everybody just gave 100% of what they had and kept a positive mental outlook on the whole thing because we were so close to achieving our goal that, so close to the end, we weren't going to let anything get in the way. 
Q: What was the overall feeling of crossing the final finish line knowing you had won the Ocean Race and brought home the gold for a US flagged boat for the first time in 50 years? 
A: It was a relief, given how it had all gone down, but also a feeling of happiness, joy, elation, appreciation. You know, it hasn't set in for me entirely yet and I don't know that it ever will. Just being able to share it with everybody that's been such a big part of it was really special. And I'm sure there'll be more of those moments. There's five people on the boat, 35 people on our team, but there's a whole community of people behind us, longtime supporters. I just feel such appreciation for everybody that's been a part of this and every time we see someone we haven't seen before that's been a part of that success, it feels like another reason to celebrate. Maybe it'll never sink in because you keep meeting new people that played a part in it.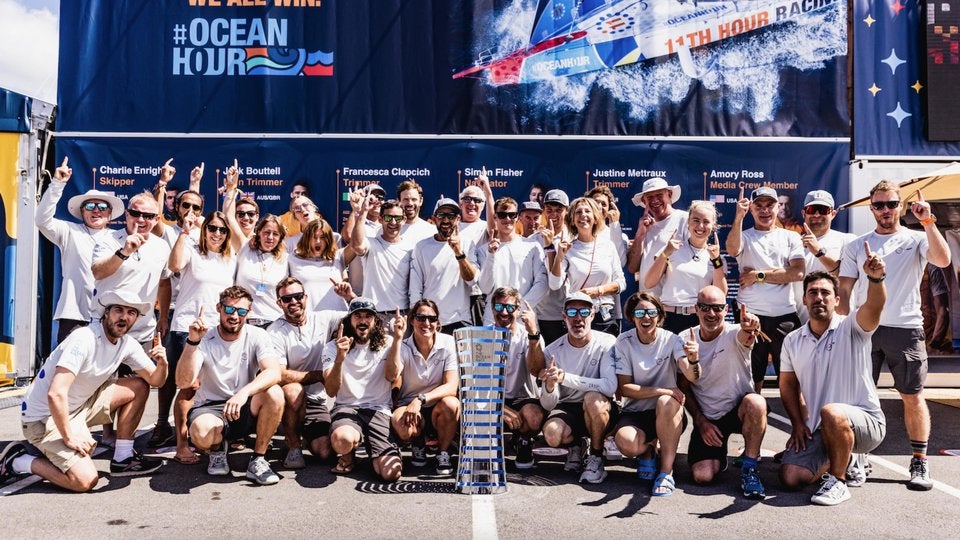 Q: What was the first thing you did after you got on dry land with your team?  
A: It was great for me to see my family. There's just so much sacrifice that happens on the personal side, between leaving Cape Town in February and finishing, I only saw my family for 15 days, which is a little crazy. I have a 6 and a 7-year-old, and a wonderfully supportive beautiful wife and as much as finishing the race in first was important to me, it was also over 6 weeks since I'd last seen them. 
So that was a big part of my day as you can imagine, and I look forward to spending a lot of time with them in the future - hopefully on some Sunsail Catamarans in some warmer weather! 
Q: Part of your mission was to drive awareness toward sustainability and the health of the world's oceans. Winning obviously goes a long way in maximizing that exposure. What are the next steps for your sustainability program? 
The purpose of our campaign is twofold: To win this race and to continue to be good ocean stewards and champion the movement around ocean health in our local communities, but also within the marine industry. T ugh the race is now over our other challenge remains omnipresent. 
We have a lot of work still to do with the number of our grantees between now and the end of the year. I have a lot of personal and team-related sustainability speaking engagements between here and the end of the year, but that is the legacy component of our campaign, and that is where we need to focus moving forward. 
NOTE: As part of Sunsail's sponsorship of the 11th Hour Racing Team, we are thrilled to host the entire 11th Hour Racing team aboard a fleet of Sunsail yachts in the British Virgin Islands in 2024 for some well-deserved rest and relaxation. Stay tuned for more on this exciting project in the months to come!