We work hard to bring you the best offers so you can sail the world's most sensational cruising grounds. Here you'll find our most popular destinations at amazing prices. We update our offers regularly, so keep an eye on this page. Book your sailing vacation today and get the best value cruising in the world.
Offer: 5% off Caribbean
Feel the thrill of slicing through the open ocean while riding the warm trade winds towards and exploring the reef's unique ecosystem in one of our six Caribbean locations.
Antigua, Bahamas, Belize, the British Virgin Islands, Grenada, and St Lucia
Departures from February 1, 2018 – December 14, 2018
Book by November 30, 2017

---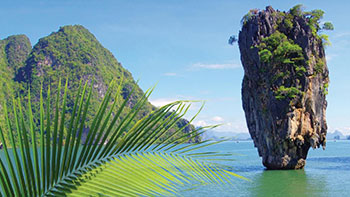 Offer: 5% off Mediterranean and Exotics
Discover a more cultural or exotic sailing vacation. Skirt the coastline and weave from peninsula in the Mediterranean Sea, Indian Ocean or Southeast Asia.
Greece, Croatia, Spain, Seychelles, Thailand, and Tahiti
Departures from January 2, 2018 – December 17, 2018
Book by November 30, 2017

---
Offer: 30% off monohulls in Italy
Indulge in Italian delights as you discover the Amalfi Coast aboard a stunning monohull, at up to 30% off.
Monohulls in Italy only
Departures from October 21 - December 31, 2017
Book by December 31, 2017